True Thanksgiving
Rick Boxx

2003

24 Nov

COMMENTS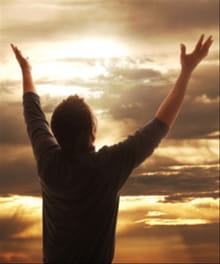 True Thanksgiving
November 24, 2010
With Thanksgiving approaching, our speaker challenged each man attending our men's group to share a blessing God had given them in 2010. Some had relationships restored, others were thankful for supportive families, while some were literally given the gift of life. Each told an important story.
The minutes we spent resulted in a greater thankfulness to God and I realized many had far greater challenges in life than me.
Psalms 95 teaches, "Come, let us sing for joy to the LORD; let us shout aloud to the Rock of our salvation. Let us come before him with thanksgiving and extol him with music and song."
If you desire to draw closer to God, and closer to those in your workplace, try asking co-workers, "What blessing has God given you this year?"
Contact Rick Boxx at www.integritymoments.org, and to learn more about Integrity Resource Center go to integrityresource.org.

Kris Ben Besten blends his successful business practices with his strong Christian faith through SHINE, a proven corporate culture model he designed and implemented.  SHINE is based on five principles that produce a rewarding career and personal life:     
S    Serve Others
H    Honor God
I     Improve Continually
N    Navigate by Values
E    Earn Recommendations
Retail Price:  $15.99   Buy Today:  $12.79 You Save:  $3
Visit Crosswalk's Thanksgiving Facebook page at www.facebook.com/iAmThankful.