A Beautiful Glow
reviewed by Russ Breimeier

Copyright Christianity Today International

2003

1 Aug

COMMENTS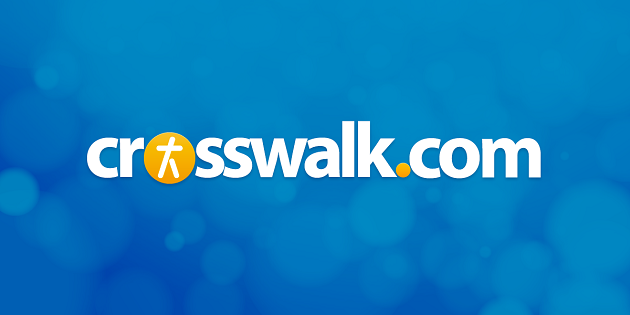 Sounds like … a unique amalgamation of psychedelic rock a la The Beatles and Pink Floyd, with modern alternative rock from the '80s and '90s akin to The Cure and The Violet Burning.
At a glance … the Circus loses some of the elements that made them so much fun, but overall A Beautiful Glow demonstrates remarkable improvement on this truly creative worship album.
The 2001 release from Rock 'n' Roll Worship Circus, Welcome to the Worship Circus, was their introduction to the world at large and a transition from independence to major label support. That album appropriately mixed new material with the band's older songs, gleaned from their Big Star Logistics indie project. A Beautiful Glow, the Circus' first album of all-new music in two years, demonstrates how much they've developed in that time.
Most of the principal players are back: Gabriel Wilson (lead vocals, guitar, songwriter), his wife Blurr (keyboards, backing vocals), and his good friend Zurn Praxair (drums). Replacing Solo on lead guitar is Eric "The E" Lemiere, who fits in perfectly with the Circus's unique amalgamation of rock sounds from the last 40 years. It's truly impressive how these four effectively blend the upbeat rock of The Beatles and The Monkees, the psychedelic art rock of Pink Floyd and The Moody Blues, '80s alternative rock akin to The Cure and Simple Minds, and hints of Nirvana or Alice in Chains-styled grunge from the '90s, all united by the band's desire to draw listeners closer to God through worship in a sound resembling The Violet Burning. This is truly cross-generational praise rock.
A Beautiful Glow takes these classic rock influences and kicks them up a notch, as evident on the title track and first single, a rousing mix of '80s alternative with '90s grunge that praises Jesus as the Light of the World. "Love Colour" extols the virtues of divine love over infectious and simple driving rock sounds, with a "la la" chorus sure to get live audiences singing along. Even more fun is "Morning Glory," a bouncy '60s rock jangle that recalls The Monkees ("Last Train to Clarksville") or The Beatles ("Help") while incorporating Psalm-inspired praise lyrics: "Wake up you drummers, wake up those who praise/With psalms of thunder giving glory to His name until He comes."
Even more creative examples than these are found on A Beautiful Glow. "Gift of Cool" borrows a spoken word technique that bears resemblance to Lou Reed's "Walk on the Wild Side" and uses the example of the Circus' hometown of Longview, Washington, to demonstrate how worship brings together people of all social classes and styles. "Scary Drifter" combines the book of Revelation and the progressive rock balladry of Pink Floyd to paint a different and darker picture of Jesus and his Second Coming. Similar sounds color "All I Can Do," which concludes that worship is the only appropriate response to One who is beyond our understanding.
The Beatitudes serve as the lyrical focus in "The Blessed Tune," sure to be a favorite for its combination of Scripture with dreamy art rock reminiscent of Pink Floyd and The Moody Blues. "Loveliest Bride" is particularly enjoyable, similar to The Beatles' "Tomorrow Never Knows" and written as a love letter to us from our Savior with text from Song of Solomon: "Brighter than the sun and sweeter than wine/None can compare to the loveliest bride/She is the very tear on My cheek/She is the only treasure I seek/She is My fragrant, My everything/Selah …" These songs don't easily translate to a typical church setting, but they are effective in drawing hearts closer to God.
Some Circus fans will note a little less frivolity to A Beautiful Glow. Though still a fun rock album, it's more in the way it emulates classic rock instead of the infectious and simplistic rock anthems of Welcome to the Worship Circus. The band sounds terrific and has clearly improved, creating solid guitar rock with dreamy ambience, but there's still room for betterment in the rhythm section. While Zurn's drumming is brighter and punchier, it still often sounds too simplistic, as if the band were more concerned with keeping time than with livening things up through drum fills. Elsewhere, you could say that Blurr's low-end keyboards are part of the signature sound, but it often undermines the band's effectiveness. She emulates bass admirably, especially on "Loveliest Bride," but keyboards are no substitute for the real thing.
I make these observations because I think the Circus has the potential to be a great rock band. For now, they are a good band that's improving with each album, while offering a unique and refreshing approach to modern worship—through retro sounds, no less. That's no small feat, and enough reason to recommend this album.