The Husband's Sanctifying Role in Marriage, Part II
Bob Lepine, Author
Tuesday, June 14, 2005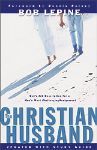 The big events all play a part in expressing our affection for our wives. But unless we are doing the little things that say "I cherish you" every day, the big events ring hollow. A wife will come to resent the diamond bracelets or the dresses, if that's all there is. She will see them as an attempt to buy her affection. Cherishing a wife, and letting her know she is cherished, requires constant expressions of love and devotion.
Recently we interviewed Pastor Tommy Nelson from Denton Bible Church in Denton, Texas, for our radio program FamilyLife Today. Tommy has gained notoriety in the Dallas area for a series of messages he gave to a singles Bible study, taken from the Song of Solomon. During the interview, Tommy described romance as a marriage discipline. A husband may have some natural abilities or instincts in that direction, he said. During courtship, these natural instincts flow freely. But in marriage we have to refine our instincts and abilities through regular romance workouts. We can't rely on our spontaneous romantic urges to communicate our devotion for our wives.
He's right. I need to let my wife know that I cherish her, and I need to find ways to do it regularly and creatively. They don't need to be expensive or extravagant. They simply need to be genuine and regular.
One night several years ago, after Mary Ann had gone to bed, I took a notepad and a pen and sat down at the kitchen table to write her a series of short, one-line love notes. Each one said something very simple: "I'm glad you're my wife," or "I love you very much," or "I still find you wildly attractive." Once the notes were written, I went to work. I placed them strategically all over the house. One was in a spot where she would see it the next day. Another was tucked away in her Bible. A third was put in a recipe file in the kitchen. And so on.
For the next few weeks and months, the notes continued to pop up in unexpected places-glove compartments, mailboxes, hidden in the fine china. That one night of note writing sent its message for weeks to come. In fact, the one in the recipe file is still where I put it, more than a decade ago-not because Mary Ann hasn't found it, but because she has left it right where I put it!
A husband nourishes his wife by caring for her physical, spiritual, and emotional needs. He shows her that he cherishes her when he makes her a priority and regularly expresses his affection, his devotion, and his commitment to her.
The Bible reminds us as husbands that we ought to care for our wives as we care for our own flesh. The reason? She is! We have entered into a "one-flesh" relationship with her. Charles Hodge put it this way:
"It is just as unnatural for a man to hate his wife, as it would be for him to hate himself or his own body. A man may have a body that does not altogether suit him. He may wish it were handsomer, healthier, stronger, or more active. Still it is his body, it is himself; and he nourisheth it and cherisheth it as tenderly as though it were the best and loveliest man ever had. So a man may have a wife whom he could wish to be better, or more beautiful, or more agreeable; still she is his wife, and by the constitution of nature and ordinance of God, a part of himself. In neglecting or ill-using her he violates the laws of nature as well as the law of God . . . If a husband and wife are one flesh, the husband must love his wife, 'for no man ever yet hated his own flesh, but nourisheth and cherisheth it.'"4
A commitment to love our wives involves not only proactive, self-sacrificing love, but also the responsibility of being an agent of sanctification in our wives' lives. The goal of our love is to see our wives become more like Christ. I must be ready to die to self as I cleanse her, nourish her, and cherish her. This is no job for some mushy, romantic, hormone crazed, self-absorbed man. Only real men need apply. Are you up to the challenge?


Taken from The Christian Husband by Bob Lepine; Copyright 2005 by Bob Lepine; Published by  Regal Books; Used by Permission.

Bob Lepine is the cohost of the popular daily radio program FamilyLife Today, aired in more than 200 cities nationwide. Before joining FamilyLife in 1992, Bob was the host of his own radio talk show and also served as news anchor, sales manager and station general manager. A frequent speaker at FamilyLife marriage conferences, he is a member of the board of directors for the National Religious Broadcasters (NRB). Bob and his wife, Mary Ann, have been married for 25 years and have five children. They make their home in Little Rock, Arkansas.

Have something to say about this article? Leave your comment via Facebook below!
advertise with us
Example: "Gen 1:1" "John 3" "Moses" "trust"
Advanced Search
Listen to Your Favorite Pastors