Learning to Breathe Again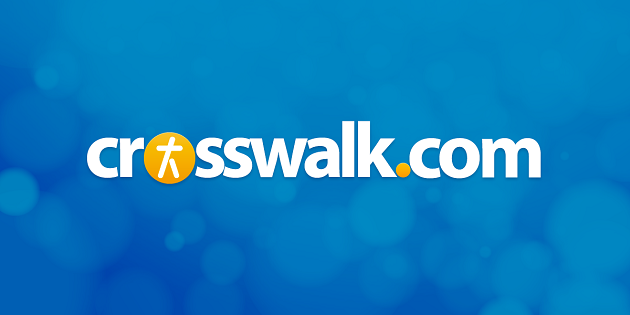 Christian singer/songwriter Tammy Trent and her husband had a fairy-tale marriage, right up to their romantic vacation to Jamaica in September 2001. But on a routine diving excursion, her husband Trent never resurfaced and was later found dead, changing Tammy's life forever. She took a year off from music to grieve and begin healing, and is now using Trent's story as part of her testimony and ministry. Tammy tells her story in her brand-new book, Learning to Breathe Again, in which she tells of their wonderful romance, Trent's tragic death, and how she has been picking up the pieces since. In the following excerpt, we pick up the story two weeks after Trent's death and shortly after the funeral, when Tammy is returning to her Nashville home. She had asked a neighbor, Shannon, to pick her up at the airport and take her to the house.
We didn't say a lot on the ride from the airport. But when we pulled into our neighborhood, I began crying. Shannon reached over and took my hand, but neither of us said anything. She pulled into the driveway. "Are you sure you don't want me to go in with you, Tammy?" she asked.
"I'm sure. But thank you, Shannon."
"If you need anything, you know I'm here." She lived just a couple of doors away.
I nodded, thanked her, and gave her a hug.
Then I punched in the code to open the garage door. Hearing the familiar noise as it rumbled up, a morsel of memory flashed through my mind: Trent and me coming out through the garage, carrying our luggage to the car, big smiles on our faces and happy to be on our way to Jamaica.
My eyes fell on Trent's yard shoes, lined up next to the door leading into the house. He wore them when he was mowing the grass or working outside, and he always took them off before he came inside. I looked at those shoes and pictured Trent leaving them there, lifting out one foot, then the other.
I opened the door and stepped into the house. Everything was exactly as we had left it. There was the DVD lying out beside the TV: Patch Adams. We had watched it together the night before we left for Jamaica. Trent loved that movie, and we had both wiped away tears at the end, where Patch loses the love of his life.
I walked quietly through the house. I didn't weep uncontrollably, but the tears rolled down my cheeks, and occasionally I covered my mouth to keep from sobbing aloud. I sat down in the living room and looked around, then I got up and walked through every room on the first floor.
Finally I started up the sixteen stairs, clinging to the stair rail to pull myself up every step. I stepped into our bedroom and looked around at everything as though I'd never seen it before. And yet it was all so familiar: the pillows arranged just so on the bad, the picture on the dresser, Trent's underwear on the floor. I smiled, remembering how I'd said, "Honey, pick that up," but in the rush to leave that morning, he'd obviously forgotten it.
In our bathroom, I rubbed my hand along the big bathtub we'd shared so many times. I imagined Trent sliding under the surface, holding his breath. There were candles all around the edge of the tub, and I noticed a little matchbook leaning against one of them. Not knowing why, I opened it up, and there, in Trent's writing, was a message to me: "Hi, TT!" He'd drawn a big heart around the words.
It was as if he had left that little matchbook for me to find at exactly that difficult moment. My heart lurched, imagining him writing the words.
Inside our walk-in closet, I pulled a bunch of Trent's clothes off the hangers and sank to the floor, burying my face in them. I lay there a long time, weeping and trying to breathe in Trent's scent, trying to feel his presence again in those rumpled clothes …
A little bit later, I walked into our office. I started the computer, and as the screen lit up, I caught my breath when I saw a little yellow square in the lower left-hand corner. It looked like a sticky note stuck there on the screen, and it said, "Tammy is who I dream of. Can't wait to see you."
Can't wait to see you.
I sat there, stunned, by the messages Trent had left for me to find. First the matchbook, and now the computer. I was amazed at how Trent continued to comfort me, even from heaven …
Carrying the Torch for Trent
Gradually, I eased into life on my own. I did one interview with The 700 Club within a month of my return from Jamaica, but after that, I declined invitations to be interviewed or to perform. I had decided to take a year off after feeling God telling me, Walk away from this stuff, Tammy. Come down off the platform and let me put your life back together again. I'm going to show you that my plan hasn't changed. Your plan changed, Tammy, and that's pretty hard for you. But my plan hasn't changed.
During that year I thought a lot about destiny and our part in God's plan. It took me a long time to get to the point of believing maybe Trent's destiny was fulfilled. He so often questioned his purpose in life and wished to be used by God for something meaningful. Now I think maybe he was created to be a man who would change the heart of a woman. Because that's certainly what he did for me; he changed my heart and prepared me for something greater. My goal now is to pass along that message and help others make changes in their lives that lead them closer to God. And as I do so, Trents' purpose in God's plan surely is fulfilled.
Earlier that year, I had been ready to say, "I'm done." I didn't know which way to turn anymore with my music, and I was ready to give it up. But now I believe Trent's destiny helped change my heart and show me that I have it within me to give God something greater. That's what I'm doing now, rejuvenating my music and sharing my testimony with audiences around the country, including the awesome Women of Faith conferences. I want to pay tribute to Trent and also show others, by his example, how they can become more thoughtful husbands and wives, more fun to be with, and how they can bring devotion to God into everything they do. I want them to understand, as I do now, that even when God doesn't appear to be using us for his purposes, when we make ourselves available to him, he's using us!
Before we'd left for Jamaica, I had applied for Trent to be a support runner in the Olympic Torch Relay, a 65-day event in which runners would carry a torch across the United States to open the Olympics in Salt Lake City in early 2002. Fifteen days after Trent died, I was notified that his application had been accepted. The confirmation letter to Trent said, "You were nominated by your wife, Tammy, to be a 'guardian of the flame,' because you have inspired and touched Tammy's life every day, and she couldn't think of any other person more deserving to guard the flame."
I was allowed to run Trent's two-mile section in his place when the torch came through Nashville in December 2001. Trent's dad and sister Tara came down for the event, and my family came too. I woke up very early on the morning of the run to find a card lying on my bathroom counter. It simply said "TT" on the outside, and I could have sworn it was Trent's handwriting. I opened the card and read, "It's so hard not to be holding your hand right now, just when you need me the most. I can't think of a place I'd rather be than with you. But I can't change the circumstances. So, until I see you again, I'm sending you my heart filled with love and strength. Keep those thoughts close, as you are always in mine." It was signed, "Forever, Trent."
I sank to the floor, crying softly so I wouldn't wake up my houseguests (my family was staying with me for the event). The bathroom door gently opened, and my sister Gina was standing there with tears falling from her face too. I knew at that moment that Gina had been the one who had bought that perfect card for me and left it in my bathroom, wanting me to know that Trent was still here with me, somehow, in that moment, that special day.
The torch run was a bittersweet occasion, one I'll never forget. But when the excitement was over and my family went back home, I was left alone in my grief. The "big picture" of my life had changed enormously …
Breathing Again
Through everything that's happened—the grief, the hurt, the confusion, the anger—God has proven to me again and again that he's still here. He's not going anywhere. Those thoughts have been the result of how I trust him, how I cling to him, how I depend on him for everything I do. If I could have a conversation with Trent right now, I think he would say, Girl, you're doing exactly what you're supposed to do. I had to go away, but God is using your grief for something very powerful. Don't give up, Tammy. You're gonna be just fine. I'm so proud of you!
My heart still hurts, and even though I've lost Trent, I'm feeling more complete with each passing season. That kind of strength can only come from God. He is truly filling the void, and I find myself in the amazing situation of having a heart that's still broken but a life that's once again becoming full. I will always miss Trent, but I'm learning to be happy again, realizing God remains forever constant in my life. It's still a fight some days, but I'm choosing life. I'm choosing peace. I'm choosing joy.
No matter what, God's still here, and at the end of the day, God is enough. Always has been, always will be. He can handle whatever we dish out. He laughs with us in the good times, he carries us through the pain, and when tragedy knocks the wind out of us, he helps us learn to breathe again.
Adapted by permission. (Learning to Breathe Again: Choosing Life and Finding Hope after a Shattering Loss), Tammy Trent, W. Publishing Group, a division of Thomas Nelson, Inc., Nashville, Tennessee. All rights reserved. Copying or using this material without written permission from the publisher is strictly prohibited and in direct violation of copyright law.
You can find Learning to Breathe Again at your local Christian bookstore, or by clicking here. For more information about Tammy Trent, visit our artist page for her.