The 2004 Preaching Survey Of The Year's Best Books For Preachers
R. Albert Mohler Jr.

2004

1 Jan

COMMENTS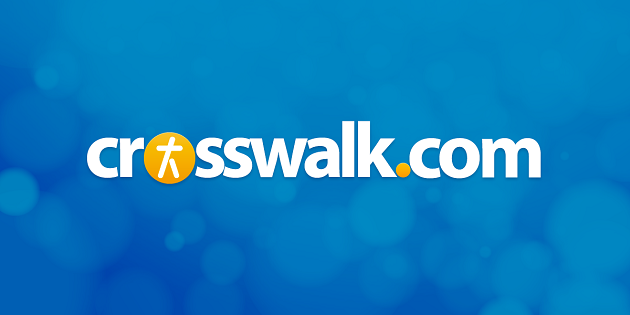 In Ecclesiastes, Solomon reflected on our constant search for wisdom among the ruins. At the end of his reflection, he noted, "of making many books there is no end," which was all the more ironic given that Solomon was himself writing a book.
One of the dimensions of our finitude that preachers find most vexing is the reality that we will never live to read all the books we desire. Books emerge at an accelerated pace and our pile of worthy tomes to peruse and necessary volumes to read grow faster than the calendar will allow.

This makes the judicious choice of reading materials an all-together more urgent challenge for the preacher. Given our responsibility to preach the Word in season and out of season, we must know the signs of the times, be armed with biblical truth, and be ready to speak to the present age with the authority of God's unchanging Word. All that requires a comprehensive approach to reading which, matched with our finitude means that we will never catch up even as we lay this burden down. So, with this in mind, the following review of significant works over the last year may serve to offer assistance, albeit subjective, from one preacher to another. (Click on a title for more information or to purchase from Amazon.com)
Biblical Studies
As preachers of the Word, we are constantly looking for worthy books in the area of biblical studies, exegesis, and commentary. Knowing this, the publishers release a good number of books in this subject area each year, with both monographs and works in series emerging in recent months.

The urgency of Bible translation is a continual challenge for the church, but recent developments have accentuated the need for worthy considerations of translation issues — and especially needed is wisdom in understanding the critical questions faced by translators. In The Challenge of Bible Translation: Communicating God's Word to the World (Zondervan) general editors Glen G. Scorgie, Mark L. Strauss, and Stephen M. Voth offer a review of the theory, history and practice of Bible translation. The volume offers a great deal of insight and reflects the general approach undertaken by the translators of the New International Version. Of course, the recent release of Today's New International Version has brought forth a storm of controversy. To a major degree, The Challenge of Bible Translation represents an apology for the TNIV on the part of its translators and publishers.
Answering this volume from the other side of the argument is The Word of God in English: Criteria for Excellence in Bible Translation (Crossway) by Leland Ryken. Ryken, professor of history at Wheaton College, offers in this book a set of criteria for Bible translation explicitly based in his background as a literary critic. As he notes, "a narrowly focused linguistic approach to translation has often lost sight of larger literary principles, and part of my project has been to reintroduce those principles into the discussion of English Bible translation."
Of course, the complex of questions related to Bible translation is deeply rooted in historical developments, especially since the Reformation. Three major volumes offer considerable insight into this background. In The Bible in English (Yale University Press), David Daniell has produced a massive survey of English Bible translations that is not likely to be surpassed in this generation or the next. Daniell emerged several years ago as the eloquent biographer of William Tyndale. The Bible in English is a defense of the historic ideal of accuracy and beauty in translation, along with a critic of the heavily marketed bibles of the current market place. Nevertheless, even in this consumerist context, Daniell rejoices at the multiplicity of attempts to translate the Bible into English. "For nearly five centuries the word of God has gone out unhindered, and souls have received it with blessing. What Tyndale opened has indeed never been shut up."
In God's Best Seller, Brian Moynahan (St. Martin's Press) traces the convoluted relationship between William Tyndale and Thomas Moore in the emergence of Bible translation as a weapon of theological warfare in Reformation England. In so doing, Moynahan uncovers history largely lost to modern evangelicals. Reading his new volume will quicken the soul and make the reader all the more thankful for the courage of those who put their lives on the line to translate the word of God into the vernacular.
No translation has yet eclipsed the culture-shaping influence of the King James Bible. In God's Secretaries: The Making of the King James Bible (Harper Collins), Adam Nicolson — a popular author with literary wit — investigates the complex currents in Jacobean England that produced the Authorized Version. Nicolson makes history come alive and demonstrates that the King James Bible uniquely shaped the English language in the centuries following its publication. His attention to the translators helps to bring them out of historical obscurity to our profit.
These days, the Bible is largely foreign territory to secular Americans. This includes all too many Christians sitting in the pews of our churches, whose acquaintance with the Bible is second-hand at best. In Reading the Bible Wisely (Baker), Richard Briggs introduces Christians to hermeneutics in a painless introduction that will fascinate the believer and encourage a serious engagement with the biblical text.
Worthy reference works include the newly released Holman Illustrated Bible Dictionary (Broadman and Holman), which offers a comprehensive series of articles in a lavishly illustrated and very capably edited text. This volume will encourage preachers, students, and all those who need a quick reference to the content and background of the Bible. Another very worthy volume is The Book Study Concordance of the Greek New Testament (Broadman and Holman) edited by Andreas Köstenberger and Raymond Bouchoc. A quick look at this volume causes one to wonder why such a project has never been undertaken before. Kostenberger and Bouchoc go through the entire New Testament, offering a comprehensive Greek concordance for each book of the New Testament.
In Paul: His Life and Teaching (Baker), John McRay traces the life and theology of the Apostle Paul and brings together in one-volume materials generally available only through a small library of New Testament studies. McRay, professor emeritus of New Testament and archeology at Wheaton College graduate school, attempts to put Paul in his Jewish and Hellenistic contexts as, "a first-century Jewish rabbi who accepted Jesus as his Messiah and became and ardent, dedicated Messianic Jew."
Darrell L. Bock, research professor of New Testament at Dallas Theological Seminary, turns to the Gospels in Studying the Historical Jesus: A Guide to Sources and Methods (Baker). Against the liberal temptation to separate the Jesus of history and the Christ of faith, Bock points to the four Gospels as the authoritative sources on the life of Jesus. This book will serve as a helpful review of contemporary issues for pastors.
The project of James D. G. Dunn continues in Jesus Remembered: Christianity in the Making (Eerdmans). This volume is the first in a series Dunn projects that will deal with the rise of Christianity. Those familiar with Dunn's work will find few surprises in this volume, and the massive work (almost a thousand pages) will prompt many scholarly arguments and fuel continuing debates.
Pastors will find particular encouragement from recent works in biblical studies directed to their needs and interest. In The Flow of the New Testament (Mentor) Dale Leschert offers a complete outline of the New Testament, book by book, that offers tremendous insights for expository preaching. In The Prophet and His Message: Reading Old Testament Prophecy Today (P & R Publishing), Michael J. Williams reminds preachers of the continuing relevance of the Old Testament prophets. As Williams argues, a study of the prophets "opens a window through which, if we look carefully enough, we may glimpse the entirety of God's redemptive plan." Walter Kaiser, well known Old Testament scholar and current president of Gordon-Conwell Theological Seminary, brings keen insights to the question of revival in Revive Us Again: Biblical Principles for Revival Today (Christian Focus). His detailed investigation of specific biblical texts brings authority and substance to his analysis.
In a similar vein, Pastor Richard L. Ganz offers an example of biblical application in 20 Controversies That Almost Killed a Church (P & R Publishing). The volume is actually a study of First Corinthians and the many confusions of the Corinthian Church. Paul's letters are considered carefully in order to bring biblical wisdom to the questions of our day — which seem to be peculiarly similar to the issues faced by the church in Corinth.
Two new releases in the New Studies in Biblical Theology series provide insight into biblical theology. Dominion and Dynasty: A Theology of the Hebrew Bible (InterVarsity Press) by Stephen G. Dempster covers the Old Testament in its final Hebrew canonical form — the very form of the Bible used by Jesus and the early church. Dempster argues for unity in the Old Testament materials and a comprehensive narrative framework which will be most helpful to those facing the task of preaching the Old Testament. In From Every People and Nation: A Biblical Theology of Race (InterVarsity Press), J. Daniel Hays of Ouachita Baptist University points to a biblical theology of race. In so doing, he offers a helpful corrective to much of the nonsense found in contemporary discussions about race. Hays makes clear that a diversity of races is actually one of God's gifts. This diversity points to God's glory and eschatologically projects an eternal congregation gathered together before God's throne from every tongue and people and tribe and nation. This vision is just the tonic needed for our times in dealing with the controversial question of race.
Among the commentaries recently released, noteworthy volumes include 1 Corinthians (Baker) by David E. Garland. This volume, the newest release in the Baker Exegetical Commentary on the New Testament, is a thorough review of this urgently important New Testament letter.
An excellent example of New Testament scholarship directed especially to pastors is Thomas R. Schreiner's 1, 2 Peter, Jude (Broadman and Holman). This release in The New American Commentary series offers a wealth of insight into these crucial New Testament books and serves as a model of exegetical clarity. Schreiner defends the Petrine authorship of 1 and 2 Peter and demonstrates the powerful relevance of these New Testament books to the contemporary church.
Two additional volumes of massive scale are worthy of note. Ephesians: An Exegetical Commentary (Baker) by Harold W. Hoehner offers the most up to date analysis of Ephesians in a commentary on the Greek text. Hoehner stalwartly defends the Pauline authorship of Ephesians and this volume (over nine hundred pages) offers fascinating analysis which will point the preacher to additional study. A complete review of all one hundred and fifty Psalms is offered by Samuel Terrien in The Psalms: Strophic Structure and Theological Commentary (Eerdmans). Until his death, Terrien was Davenport Professor Emeritus at Union Theological Seminary in New York.
Other commentaries worthy of note include 1 and 2 Kings (Broadman and Holman) by Gary Inrig; Ecclesiastes, Song of Solomon (Broadman and Holman) by David George Moore and Daniel Akin; Romans: The Revelation of God's Righteousness (Christian Focus) by Paul Barnett; 2 Samuel: Out of Every Adversity (Christian Focus) by Dale Ralph Davis, and Teaching Matthew (Christian Focus) by David Jackman and William Phillip. Teaching Matthew is the first in a series of volumes offered through the ministry of the Proclamation Trust, an outstanding organization that works with ministers and encourages preaching in Great Britain.
Theology
Theology, as always, is on the front burner of ministry. Even in this age resistant to theology as a serious discipline in the church, faithful pastors know that ministry without theology spells disaster for the Gospel. With that in mind, the emergence of several important projects is worthy of note.
Recent controversy related to the movement known as "openness theology" prompted Millard Erickson to level his critical sights at the movement. The fruit of his investigation is evident in What Does God Know and When Does He Know It: The Current Controversy Over Divine Foreknowledge (Zondervan). As always, Erickson offers an irenic but insightful review of the critical theological and biblical issues at stake in this controversy. His defense of the traditional view of God's omniscience is coupled with an honest and careful review of the arguments made by the revisionist theologians. This book urgently belongs on every pastor's bookshelf.
Works in systematic theology continue to emerge, always after many years of preparation. Norman Geisler has now produced two volumes of his Systematic Theology (Bethany House). Given his background in Christian philosophy, Geisler's work demonstrates a thorough engagement with apologetic and philosophical questions. Geisler also demonstrates solid engagement with the history of theology and doctrine. Evangelicals will welcome this new systematic theology as future volumes are anticipated. Volume 1 covers introductory matters and the Bible, while Volume 2 covers God and creation.
In To Know and Love God: Method for Theology (Crossway), David K. Clark of Bethel Seminary offers an insightful and very current review of the basic question of theological method. This volume should not be of interest only to professional theologians, but also to pastors concerned with how to think theologically. As Clark notes, "Good theology provides the vision that guides and motivates those who desire God. Good theology fosters the love of God without which no one becomes good. Passionate love motivates theology about God without which no one becomes truly wise."
Two short volumes are packed with considerable insight. John Piper revisits the doctrine of imputed righteousness in Counted Righteous in Christ (Crossway). Piper's defense of this important doctrine is accessible to the pastor and, at the same time, thoroughly grounded in the substantial theological debate over this question. As always, Piper's greatest concern is to see God's glory demonstrated in biblical fidelity. A similar approach is demonstrated by Bruce A. Ware in Their God is Too Small (Crossway), another investigation of open theism. Continuing that debate is Beyond the Bounds (Crossway) edited by John Piper, Justin Taylor and Paul Kjosshelseth. This volume pulls together a series of insightful essays dealing with the biblical, historical, and theological issues at stake.
The past continues to speak with powerful relevance to the modern age in the remarkable project of Richard A. Muller in Post-Reformation Reformed Dogmatics (Baker). This four-volume work is a tour de force of historical theology and will be of interest to all evangelicals regardless of denominational heritage. Similarly, pastors and theologians will welcome the historic first complete translation of Herman Bavinck's Reformed Dogmatics (Baker). This first volume of Bavinck's work is here translated for the first time and this masterful theological work is now available to passionate students of theology. Future volumes are scheduled to emerge in coming years.
Two smaller volumes are worthy of note. Larry Dixon considers modern theological compromise on the question of Hell in The Other Side of the Good News (Christian Focus). Also addressing a relevant issue is Doctrine Twisting: How Core Biblical Truths are Distorted (InterVarsity Press) by Wayne House and Gordon Carle. House and Carle investigate how new religious groups and cults distort core biblical teachings. Given our pluralistic and confused context for ministry, this volume is extremely helpful.
Church History
The three hundredth anniversary of Jonathan Edward's birth has produced a flurry of publishing activity and a number of promising volumes. The most important of these is Jonathan Edwards: A Life by George M. Marsden (Yale University Press). Marsden offers a magisterial review of the life and legacy of Jonathan Edwards, placing Edwards in his historical context and offering a sympathetic, though critical, consideration of Edwards and his thought. This volume demands the pastor's attention and will encourage contemporary preachers to follow Edwards' example of biblical orthodoxy and critical intellectual engagement.
Other volumes emerging from the Edwards' anniversary include The Legacy of Jonathan Edwards edited by D. G. Hart, Sean Michael Lucas and Stephen J. Nichols (Baker). The editors have brought together a worthy collection of essays dealing with the Edwards' legacy and contemporary questions. Two volumes make available previously unpublished Edwards' sermons. The Salvation of Souls, edited by Richard A. Bailey and Gregory A. Wills (Crossway) includes nine previously unpublished messages by Edwards on the call to ministry and the work of the pastor. As always, Edwards offers enduring wisdom and practical relevance. The Blessing of God, edited by Michael D. McMullen (Broadman and Holman) includes 22 additional sermons never before published. The sermons demonstrate Edwards at his best and, by comparison, show the relative emptiness of much preaching in today's church.
Sharing Edwards' birth year was John Wesley, and the founder of Methodism has also attracted considerable interest. Historian Roy Hattersley offers a secular approach in The Life of John Wesley (Doubleday). Hattersley's cynical approach is corrected by Stephen Tomkins in John Wesley: A Biography (Eerdmans). Tomkins demonstrates Wesley's greatness, and places him in the context of his time. In Wesley and Men Who Followed, Iain H. Murray (Banner of Truth) looks to both Wesley and the history of Methodism. Murray, who is not a Wesleyan, offers a sympathetic and fascinating analysis of Wesley and the movement he founded. Another helpful introduction to Wesley is offered by Ralph Waller in John Wesley, a Personal Portrait (Continuum). Of course, Wesley is worthy of this attention and these books remind us that he belongs to the whole church and his contributions go far beyond the Methodist movement.
A worthy volume in historical theology is Ancient & Postmodern Christianity: Paleo-Orthodoxy in the Twenty-First Century, edited by Kenneth Tanner and Christopher A. Hall (InterVarsity Press). This volume, created in honor of Thomas C. Oden, raises a host of important issues, even where the reader will disagree, the arguments demand careful attention and offer genuine insight. A look to the theology of the early church is offered by Robert Louis Wilken in The Spirit of Early Christian Thought: Seeking the Face of God (Yale University Press). Wilken argues that the Christian religion is "inescapably ritualistic, uncompromisingly moral, and unapologetically intellectual." Wilken's important book offers insight into how the early Christians thought, and how we moderns should learn to think as Christians.
Two very considerable volumes take a look at theology in early America, offering two complementary but also conflicting arguments about the meaning of Christian theology in the nation's founding and first decades. Brooks Holifield of Emory University looks to Christian religious life in early America in Theology in America: Christian Thought From the Age of the Puritans to the Civil War (Yale University Press). Holifield takes us back to a time when "theologians ruled the realm of ideas" in America. Looking at the same period, Mark A. Noll of Wheaton College traces the intersection of theology and culture in America's God: From Jonathan Edwards to Abraham Lincoln (Oxford University Press). Noll also points to the primacy of theological thinking in early America and traces what he argues is a shift away from European theological traditions to a distinctively American shape of theology.
Other volumes worth the preacher's attention include Hell Fire Nation: The Politics of Sin in American History by James A. Morone (Yale University Press); A Nation of Agents, The American Path to Modern to Self in Society by James E. Block (Harvard University Press); John Henry Newman: The Challenge to Evangelical Religion by Frank M. Turner (Yale University Press), and John Owen: The Man and His Theology by Sinclair B. Ferguson and four others. The volume offers a helpful introduction to John Owen's contribution in its many dimensions.
Ministry and Culture
American Christians often need to take a good look in the mirror, and this is often best provided by an outsider. In this case sociologist Alan Wolfe offers this service in The Transformation of American Religion: How We Actually Live Our Faith (Free Press). Wolfe, an unbeliever, traces the cultural accommodation of major religious movements in post-modern America. In particular, he offers keen insights to evangelical Protestants as he traces the virtual evaporation of conviction in many evangelical circles. Ultimately, Wolfe wants to assure his fellow secularists that Christian believers are not much of a threat in post-modern America.
Given the apologetic challenges of our age, pastors will welcome R. C. Sproul's Defending Your Faith (Crossway). Sproul, offers this volume in order to assist Christians, whether ministers or laypersons, in the task of articulating an intelligent and cogent defense of the faith. A review of critical philosophical issues from a Christian perspective is offered by Peter Hicks in The Journey So Far: Philosophy Through the Ages (Zondervan). As Hicks argues, "In the last five hundred years, Western thinkers have attempted the greatest task ever undertaken by the human intellect. Dissatisfied with the God-centered understanding of the world and way of living in the world that had been followed for the previous thousand years and more, they set out to establish a whole new approach built on human reason." Hicks goes on to review modern philosophy and its engagement with Christian truth.
Defending a biblical concept of God against the challenge of modern philosophy, J. Wesley Richards argues that classical theism is intellectually coherent. The Untamed God (InterVarsity Press) will stretch the preacher's mind and arm believers for the critical intellectual engagement of our times.
Given the moral challenges of our time, some Christians are calling for a recovery of natural law. J. Budziszewski offers a popular account in What We Can't Not Know: A Guide (Spence Publishing). Budziszewski is one of the most clever and insightful thinkers of our modern times. This volume offers critical insights, even to those who reject the call for a new recovery of natural law. Russell Hittinger is one of the major figures in the movement for the recovery of natural law in modern times. Both opponents and defenders of natural law reasoning must take Hittinger's new book into account. Even though I remain unconvinced that natural law offers the way out of our moral confusion in the public square, these books are to be commended for their careful reasoning and arguments.
A very helpful review of worldview thinking is offered by John MacArthur and the faculty of the Master's College in Think Biblically! Recovering a Christian Worldview (Crossway). MacArthur and his team cover the waterfront of worldview issues, thoroughly grounding their arguments in the Scripture and directing their attention to the various idols of the age. As the authors argue, the distinguishing characteristics of the Christian worldview is that it "recognizes that God is the unique source of all truth" and "relates all truth back to an understanding of God and His purposes for this life and the next."
Gene Edward Veith, Jr. has produced a primer on worldview thinking in his new book, Loving God With All Your Mind: Thinking as a Christian in the Post-Modern World (Crossway). Veith laments the fundamental failure of many modern Christians to pursue knowledge and to challenge the prevailing wisdom of the age. Unfortunately, this often leads to the abandonment of the faith altogether. As Veith traces, some are so intimidated "by the power and prestige of secularist academia" that they drift away from the faith. Veith offers strong medicine as an antidote the tragic loss of intellectual firepower.
Ministers will find considerable firepower for understanding the ministry itself in two recent volumes by William L. Willimon. Willimon distills decades of reflection on pastoral ministry in Pastor: The Theology and Practice of Ordained Ministry and Pastor: A Reader for Ordained Ministry (Abingdon Press). Both books are worthy of the pastor's attention and are likely to prompt both reflection and debate over current issues in the ministry. Willimon reminds us all of the importance of the ministry to the church and the vital urgency of "getting it right" as we lead the people of God. His reader of sources on the ministry is an invaluable collection of sources both historical and contemporary.
The "big story" of God's mission in the Bible is considered by Arthur F. Glasser in Announcing the Kingdom (Baker). Glasser, a long veteran of missions and theological education, moved from the biblical text to the modern world with a clear focus on God's determination to save sinners.
Another promising apologetic approach is undertaken by Ben Young and Glenn Lucke in Common Grounds: Conversations About the Things That Matter Most (Broadman and Holman). Young and Lucke take a narrative approach and consider some of the most urgent questions addressed to the Christian faith in the context of a conversation among friends. The realism of their narrative and the cogency of their arguments serve as a reminder that most of our significant apologetic engagements take place in the context of personal relationships.
Issues of sexuality remain at the forefront of church ministry. The first of two helpful books addressed to this challenge is God on Sex by Daniel Akin (Broadman and Holman). Akin directs biblical wisdom from the Song of Solomon to the marital relationship and God's intention in our sexuality. His book applies biblical wisdom to the marriage relationship in a way that will assist pastors to counsel as well as to preach on these issues. Another helpful review of issues very relevant to the lives of Christian young people is True Love in a World of False Hope (InterVarsity Press) by Robbie Castleman. Castleman works with graduate students through InterVarsity Christian Fellowship and her frank conversation on these issues will encourage pastors to be equally candid.
Other books worthy of the pastor's attention include J. I. Packer's A Grief Sanctified: Through Sorrow to Eternal Hope (Crossway); Growing Old in Christ edited by Stanley Hauerwas and three others (Eerdmans); Signs Amid the Rubble: The Purposes of God in Human History by Lesslie Newbigin (Eerdmans); The Advancement: Keeping the Faith in an Evolutionary Age by L. Russ Bush (Broadman and Holman); Worship Seeking Understanding by John D. Witvliet (Baker Books); Jesus Driven Ministry by Ajith Fernando; The Making of the New Spirituality by James A. Herrick (InterVarsity Press); and The Seven Cries of Today's Teens by Timothy Smith (Integrity Publishers).
Hugh Hewitt, a powerful Christian communicator with invaluable experience in the secular world, offers crucial insights to young people that should be of great interest to pastors in In, But Not Of: A Guide to Christian Ambition and the Desire to Influence the World (Thomas Nelson). Hewitt encourages Christians to seek influence, but also points to the requirements of credibility necessary for genuine influence in the culture.
Finally, pastors will greet with appreciation Preaching with Bold Assurance: A Solid and Enduring Approach to Engaging Exposition by Hershael W. York and Bert Decker (Broadman and Holman). York and Decker consider the elements of effective preaching and in a straightforward manner suggest communication strategies that will assist the preacher moving from exegesis to exposition. Edmund P. Clowney continues his important work of teaching theological exposition in Preaching Christ in All of Scripture (Crossway Books). Clowney reminds preachers that we are to read the entire scripture as Christians. This short book contains a powerful argument.
Without doubt, Solomon was right when he lamented the ceaseless publication of books. Nevertheless, the only thing worse than having too many books to read is having too few. We should be thankful for an abundance of materials worthy of the preachers attention and get busy reading the best books with the goal of bringing all thoughts captive to Christ.