Prayer of Thanks and Praise to God Who Sets Prisoners Free!
After long years, and countless prayers by many people all around this world, the U.S. has officially confirmed reports that 5 Americans have been released from Iran, including Pastor Saeed Abedini, Washington Post journalist Jason Rezaian, Marine veteran Amir Hekmati, and another by the name of Nosratollah Khosravi, all of whom have been held in prison. The fifth, an American student, had been detained and is now confirmed as having been released.
Saturday morning, Naghmeh Abedini, wife to Pastor Saeed, shared these words on her Facebook page, "It is confirmed: Saeed is released!!!"
We rejoice with their families and with all others who have been tragically affected by these long years of unjust imprisonment.
Jay Sekulow, chief counsel of the American Center for Law and Justice, who represents the Abedini family said in a comment posted at Fox News today, "We're delighted this day has finally arrived, Pastor Saeed should have never been imprisoned in the first place."
Naghmeh shares, "This has been an answer to prayer. Thank the millions of people who have stood with us in prayer during this most difficult time."
God's reminder to us today:
He is Powerful.
He hears our prayers.
He is at work in this world.
He never leaves us to fend for ourselves.
Evil does not have the final say over our lives.
He is the God who sees.
And He will not forget his children. Not ever.
Thanks be to God who opens prison doors and sets the captives free, Praise to the One who says, "Nothing is too difficult for me!"
Mighty is He!
Praise be to the One who hears our prayers and works on behalf of those who love Him.
For He is merciful and compassionate, He is our strong Warrior, He is our Refuge and Defender, He is our Healer, Restorer of the broken.
Dear God,
We pray for these prisoners who have been set free, we pray for their families, and lift each one before you. We ask for your protection, for your covering through this entire process. We thank you that you are the God who opens prison's doors, you set the captives free, nothing is too difficult for you O Lord! We praise you today for your answers through so many long years. Thank you that you are the God who sees, You are the God who works mightily on behalf of your children, even behind the scenes where we cannot see. Your steadfast love endures forever, your compassions never fail, they are new every morning, great is your faithfulness. We pray for your healing, for your complete restoration. We pray for your peace that passes understanding and for your joy to be their strength.
We pray that you would draw many to yourself who do not know you as Savior and Lord. We ask for your Spirit to be free to move mightily in the hearts of those who still walk in darkness. We pray for those who have worked in the prisons where these have been held, who have heard words of your Truth, who have seen evidence of your great power. Let them not forget that You alone are God. Draw them to yourself by your mercy and grace.
We pray that You would turn our nation to you, now more than ever before, for these days are filled with darkness and constant reminders that we face deep spiritual battles. Strengthen us by your Spirit, give us your wisdom and discernment, fill us with your power.
In the Mighty Name of Jesus we pray,
Amen.
7 Reminders that He Fights for Us:
"The Spirit of the Sovereign Lord is on me, because the Lord has anointed me to proclaim good news to the poor. He has sent me to bind up the brokenhearted, to proclaim freedom for the captives and release from darkness for the prisoners..." Is. 61:1
"I am the Lord, the God of all mankind. Is anything too hard for me?" Jer. 32:27
"So if the Son sets you free, you will be free indeed." John 8:36
"Since ancient times no one has heard, no ear has perceived, no eye has seen any God besides you, who acts on behalf of those who wait for him." Is. 64:4
"For the Lord your God is the one who goes with you, to fight for you against your enemies, to save you." Deut. 20:4
"What, then, shall we say in response to these things? If God is for us, who can be against us?" Rom. 8:31
"...You are the God who sees me..." Gen. 16:13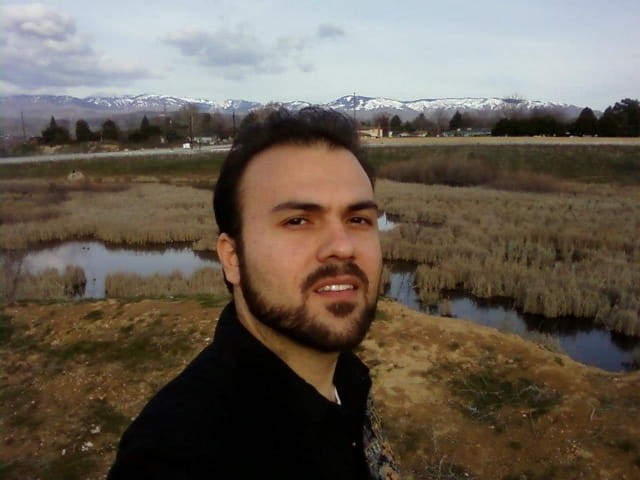 (Photo used by permission of Naghmeh Abedini) Sources: CNN, Fox News, and Washington Post
Debbie McDaniel is a writer, pastor's wife, mom to three amazing kids (and a lot of pets). Join her each morning on Fresh Day Ahead's facebook page, DebbieWebbMcDaniel, for daily encouragement in living strong, free, hope-filled lives. Find her also at Twitter.
---