Praying for the Release of Pastor Saeed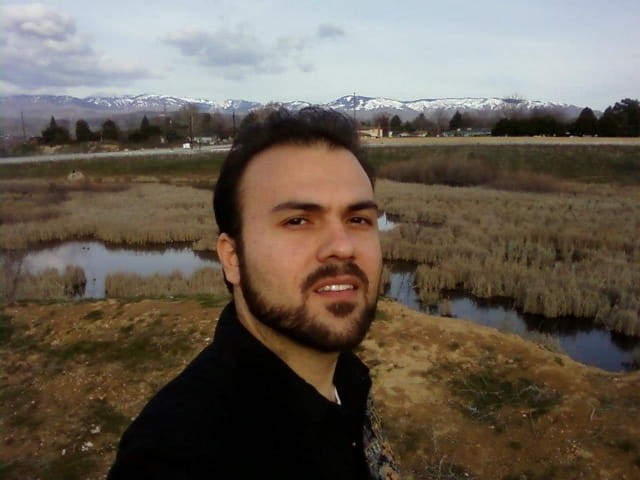 Prayers for Pastor Saeed Abedini are continuing around the world.
We have not forgotten.
And most importantly, God has not forgotten the plight of this dear soul, the journey of his family, and of so many others who are tragically in similar situations.
For 2 ½ yrs. Christians from all over have been praying for the release of Pastor Saeed from an Iranian prison. In 2012, this American pastor was imprisoned for his faith while in Iran working to build an orphanage and visiting his parents. Before leaving the country, he was detained by authorities, then later sentenced to 8 yrs. in prison for charges of "threatening the national security of Iran, and for attempting to turn youth in the nation away from Islam and toward Christianity."
Years earlier, God had worked miracles in the lives of this once-Muslim family, bringing them out of darkness into His marvelous light.
Naghmeh shares, "Saeed was a Saul. He was about to take the life of a Christian pastor when the Lord Jesus Christ met him and transformed Saeed with His Love. Saeed turned from being driven by hate to being driven by Love and wanting to lay down his life for his fellow Muslim brothers and sisters. To lay down his life for the orphans. This is the difference between Jesus Christ and the rest. His Love and forgiveness is the only Power that can transform our lives and bring healing and as Christians we are the only ones who can offer that to the World."
They faithfully served sharing His truth with others who so desperately needed to hear. In 2005, due to conflict with national authorities, Saeed left Iran after assisting with the planting of many house churches in the country, and moved with his family to Boise, Idaho.
Now, 2 ½ yrs. since his arrest, after countless holidays, birthdays, and life events have passed by, Saeed's family continues to long to see him come back home. The church all around this world longs to see Saeed come back home. We pray expectantly to see the powerful outstretched arm of God bring him safely back home.
A few weeks ago, Naghmeh posted this story on her Facebook page, "Today Jacob was working on his birthday card invitations and he decided to write one for Daddy. There was so much hope in his eyes as he told me how wonderful it would be if daddy showed up on his birthday. He said "can you please make sure the invitation gets to daddy?" Praying for the kids today. That not another birthday goes by without their daddy by their side."
When the Abedini family recently had a chance to meet privately with President Obama and ask for his assistance in gaining Pastor Saeed's release, little 6 yr. old Jacob boldly asked, "Mr. President, can you please bring Daddy home for my birthday?"
Jacob's birthday is March 17th.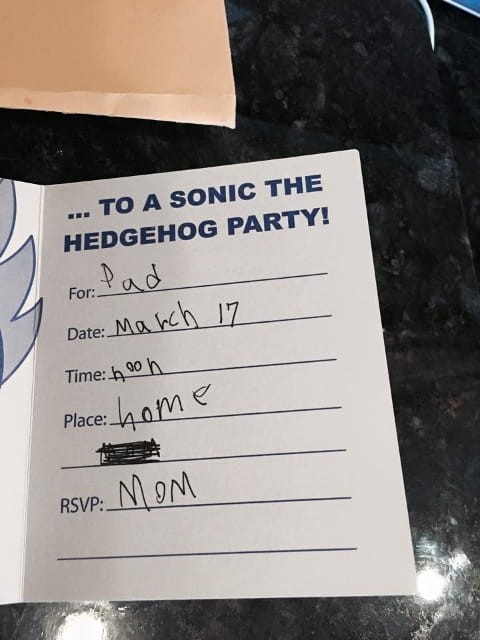 As a mom, I'm burdened to pray. My heart breaks for these precious children who miss their dad. As a wife, I cannot imagine the pain and turmoil that Naghmeh has faced these years as she's fought so hard to bring awareness not only to her husband's imprisonment, but also to the persecution of many others. As a Christian, I stand alongside so many of you, praying for our brother in Christ.
May we not forget. May we keep on praying…for those who are hurting…who are lost…who are in prison…who are being persecuted because of their faith in Christ.
This week, Nagmeh shared these difficult but powerful words from a letter Saeed wrote to Jacob. For his birthday. She writes, "Saeed was able to get a letter to Jacob for his birthday during the last prison visit. He says that "my chains are keeping me from you." It is a powerful letter. Thank you all for your prayers for Saeed and our family.
Here is the full text:
Letter to Jacob on his 7th Birthday
To my dear beloved son Jacob,
I saw your beautiful birthday invitation that you had made me and I know how much you want me to be there on your birthday. Daddy loves you so much. I long to be there for your birthday and to make this reunion happen, but my chains are keeping me from you.
I want you to know that although I might NOT BE THERE and you might feel my absence, there is One who always IS. One who is always there with you and who can meet all of your needs under any condition. I might not be there on your birthday and that breaks my heart as your father. But I know the One who is there on your birthday who is there for you and cares for you more than anyone could imagine. HE IS THERE with you and His name is I AM WHO I AM.
I AM WHO I AM. It means that God is there with you in every situation that you are going through. This is the name that God introduced Himself when meeting with Moses in the burning bush when God's people were crying out to Him and were feeling His absence. Today there are many people around the world who are experiencing the same things that the people of God were experiencing and that you are experiencing. They are crying out to God and might not be feeling His Presence. They are wondering where is God in all of this. But I want you to remember that despite what you feel, He is always there with you.
Even though I AM NOT there with you, I AM is there with you. God came in human flesh in Jesus Christ all the way from heaven to the earth to give us the gift of salvation by being crucified on the cross for the punishment of our sin. So on this special day, I want you to accept this gift of salvation. Invite Jesus into your heart as you have invited me to your birthday.
So happy birthday to my big boy and my hero, Jacob Cyrus Abedini. Thank you for standing strong with me in this battle for the Glory of our Lord and Savior Jesus Christ.
Your proud Dad,
Saeed"
We know this truth - one can imprison a person, but one can never imprison God. His Spirit moves freely, not bound by chains or human domain. He comforts, He chases, He leads, He guides. He gives wisdom, He covers with peace, He whispers hope, He pursues with love.
Noone can outrun him. He cannot be pushed into a box. He can never be silenced, stopped, or prevented from doing His work in this world.
And you can never, ever, be too far outside the reach of his embrace.
There is no prison too secure...there is no pit too deep...there is no valley too filled with dark...that you're ever outside His reach.
21 Scriptures to keep praying for Pastor Saeed and those suffering persecution for their faith - reminders that God is close, and He sets the prisoners free:
"...with God all things are possible." Matthew 19:26
"No weapon that is fashioned against you shall succeed, and you shall refute every tongue that rises against you in judgment..." Is. 54:17
"When you pass through the waters, I will be with you; and through the rivers, they shall not overwhelm you; when you walk through fire you shall not be burned, and the flame shall not consume you." Is. 43:2
"In all these things we are more than conquerors through him who loved us." Rom. 8:37
"He brought me up out of the pit of destruction, out of the miry clay, And He set my feet upon a rock making my footsteps firm." Ps. 40:2
"So Peter was kept in prison, but earnest prayer for him was made to God by the church." Acts 12:5
"Rejoice always. Pray without ceasing," 1 Thess. 5:16-17
"About midnight Paul and Silas were praying and singing hymns to God, and the prisoners were listening to them, and suddenly there was a great earthquake, so that the foundations of the prison were shaken. And immediately all the doors were opened, and everyone's bonds were unfastened." Acts 16:25-26
"Even though I walk through the valley of the shadow of death, I will fear no evil, for you are with me; your rod and your staff, they comfort me." Ps. 23:4
"He who dwells in the shelter of the Most High will abide in the shadow of the Almighty. I will say to the Lord, "My refuge and my fortress, my God, in whom I trust." For he will deliver you from the snare of the fowler and from the deadly pestilence. He will cover you with his pinions, and under his wings you will find refuge; his faithfulness is a shield and buckler. You will not fear the terror of the night, nor the arrow that flies by day...for he will command his angels concerning you to guard you in all your ways..Because he holds fast to me in love, I will deliver him; I will protect him, because he knows my name." Ps. 91:1-6, 11, 14
"Remember those who are in prison, as though in prison with them, and those who are mistreated, since you also are in the body." Heb. 13:3
"The Spirit of the Lord God is upon me, because the Lord has anointed me to bring good news to the poor; he has sent me to bind up the brokenhearted, to proclaim liberty to the captives, and the opening of the prison to those who are bound…" Is. 61:1
"But the Lord was with Joseph and showed him steadfast love and gave him favor in the sight of the keeper of the prison…And whatever he did, the Lord made it succeed." Gen. 39:21,23
"He brought them out of darkness and the shadow of death, and burst their bonds apart." Ps. 107:14
"And behold, an angel of the Lord stood next to him, and a light shone in the cell. He struck Peter on the side and woke him, saying, "Get up quickly." And the chains fell off his hands." Acts 12:7
"Who executes justice for the oppressed, who gives food to the hungry. The Lord sets the prisoners free…" Ps. 146:7
"Bless the Lord, O my soul, and all that is within me, bless his holy name! Bless the Lord, O my soul, and forget not all his benefits, who forgives all your iniquity, who heals all your diseases, who redeems your life from the pit, who crowns you with steadfast love and mercy, who satisfies you with good so that your youth is renewed like the eagle's. ..." Ps. 103:1-5
"Do not be anxious about anything, but in everything by prayer and supplication with thanksgiving let your requests be made known to God. And the peace of God, which surpasses all understanding, will guard your hearts and your minds in Christ Jesus." Phil. 4:6-7
"Fear not, for I am with you; be not dismayed, for I am your God; I will strengthen you, I will help you, I will uphold you with my righteous right hand." Is. 41:10
"For the vision is yet for the appointed time; It hastens toward the goal and it will not fail. Though it tarries, wait for it; For it will certainly come, it will not delay." Hab. 2:3
"Now to him who is able to do far more abundantly than all that we ask or think, according to the power at work within us, to him be glory in the church and in Christ Jesus throughout all generations, forever and ever. Amen." Eph. 3:20-21
Dear Lord,
Thank you that salvation is found in you alone. You are faithful and true. You are mighty and just. We ask that you would set the captives free. For your name's sake, would you open blind eyes, release the prisoners, and bring your light to those walking in darkness. Release your power, cover with your protection, extend your peace, grant deliverance to your people.
In Jesus's Name,
Amen.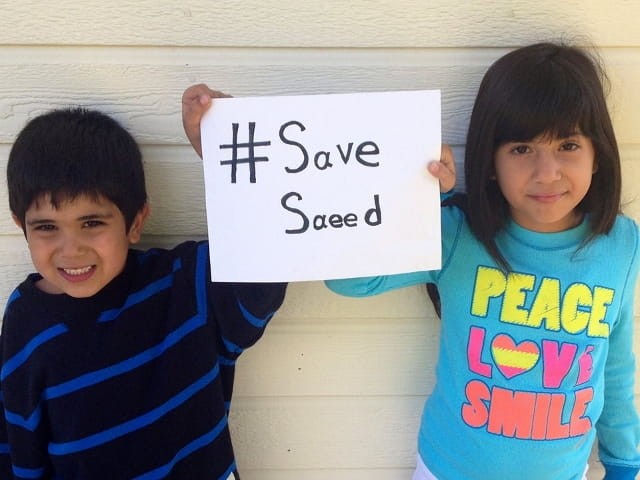 Thank you to Naghmeh Abedini for allowing me to share her words and photos for this post. The Lord bless you dear sister in Christ and cover you with His peace and presence. #SaveSaeed
Debbie McDaniel is a writer, pastor's wife, mom to three amazing kids (and a lot of pets). Join her each morning on Fresh Day Ahead's facebook page, DebbieWebbMcDaniel, for daily encouragement in living strong, free, hope-filled lives.
Find her also at http://www.freshdayahead.com and Twitter.
---