Overcoming 7 Myths Single Moms Have About Homeownership
Jennifer Maggio

Jennifer Maggio is a mom to three, wife to Jeff, and founder of the national nonprofit, The Life of a Single Mom Ministries. She is author to four books, including The Church and the Single…

More

2020

Mar 16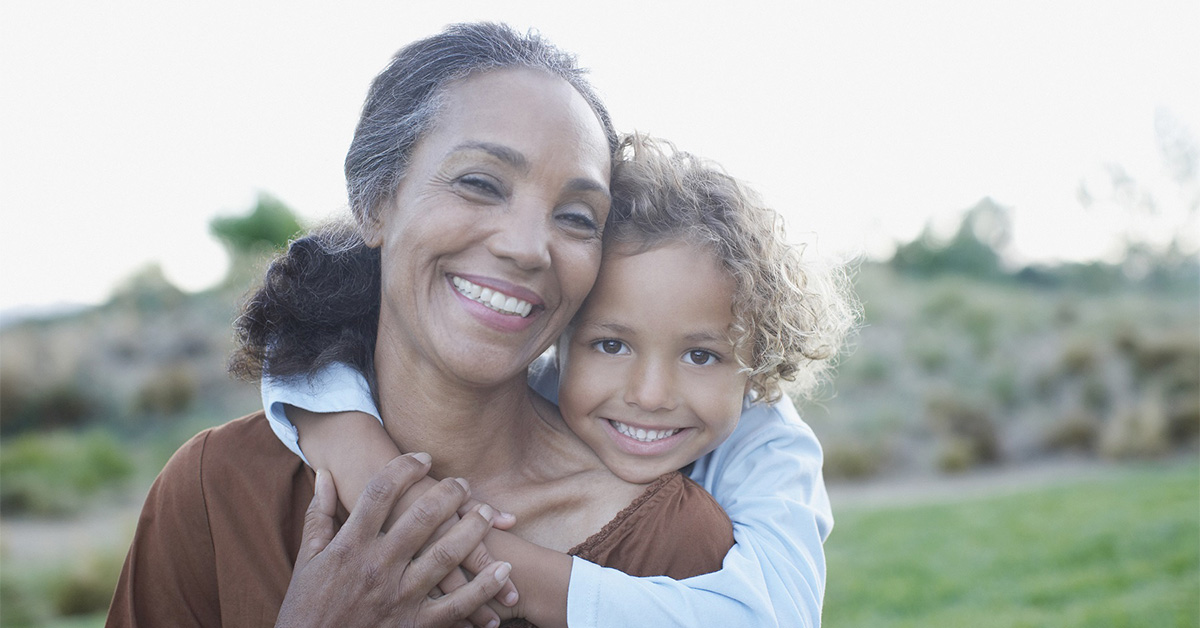 7 Myths Single Moms Believe Regarding Homeownership and How to Overcome Each
According to the U.S. Census Bureau, there are approximately 15 million single mothers in the United States (2010), raising 22 million children. Continued research supports that homeownership provides financial security that not only safeguards a woman's future but establishes a sense of security and well-being among her children. The Bureau of Labor Statistics reports that women in the labor force have increased by almost 30% over the last four decades. Yet, women only accounted for 17% of home purchases (in 2016), according to the Women in the Housing & Real Estate Ecosystem's website.
Many single mothers do not believe that they can become homeowners for a variety of reasons. Citing such obstacles as limited income, previous credit history challenges, prior discouraging attempts, or lack of education on appropriate next steps to begin the process. Today, we're uncovering the myths associated with single mom homeownership and how to begin your pathway to becoming a homeowner.
Single moms, you can become a homeowner this year! It starts with a plan. We've lined it all out for you below.
Myth #1: I can't prepare a budget.
While many single moms are living paycheck to paycheck, oftentimes, the cost of rent is higher than what an actual mortgage would be, if a single mom became a homeowner. Further, with a strong budget and action plan for next steps, many single mothers find the process to homeownership much simpler than they once anticipated.
The first step in becoming a homeowner is to create a working budget based on your income and existing debt. This is crucial to understanding the amount of money you can spend on a house note. The simplest way to do this is to take a blank piece of paper and start by writing your monthly take-home (net) income at the top. Underneath, list all of your recurring monthly expenses, e.g., rent, car note, child care, cell phone bill, gas, groceries, etc. Total all expenses; then subtract them from your net income. This is a real eye-opening exercise and allows one to see where the starting point is to eliminate expenses.
Don't like the paper method? There are a number of free online budget calculators that can also assist with this process. **FREE** Budget Calculator HERE! It's easy and simple. Take it on the go and keep track!
Much like weight loss often depending on diet, exercise, and measured self-control, sticking to a budget will require planning, perseverance, and self-control. But it will all be worth it when you receive the keys to your new home.
Myth #2: The process is too lengthy and complicated.
Many mortgage lenders can process a home approval letter in less than 24 hours once a potential homeowner has found their dream home. Further, the actual loan process can take as little as 14 business days and, in general, a maximum of sixty business days.
The critical component to homeownership is in finding a mortgage lender with a lengthy history of ethical lending, a variety of loan products that can fit your needs, and a loan officer with a willingness to educate the buyer on the process. Like any new skill set, homeownership is only as scary as the mystery of not understanding its process. Mortgage officers will help walk you through that process.
Note: No money should never be charged upfront to inquire about a mortgage process or get feedback on appropriate next steps to homeownership. If you have chosen a lender that does request money in the initial stages of inquiry, find another lender!
Myth #3: My credit is too bad.
While it is true that credit history is important when exploring homeownership, experience shows us that many potential home buyers think their credit history is much worse than it actually is. That said, we encourage all potential homeowners to take advantage of the free credit report guaranteed by the federal government each year to ascertain where you stand with your credit. Everyone is entitled to a free annual credit report to see exactly what is being reported to the three credit bureaus, Equifax, Experian, and Transunion. This can be done at annualcreditreport.com. All of the other consumer sites that offer free reports are going to give you inaccurate scores and use your personal information for marketing purposes, so don't use them!
To find out what your FICO scores are, you simply need to contact a mortgage lender and allow them to pull your credit. It does not cost you anything. Further, a credit report pulled by a lender will be an accurate picture of exactly where you stand in regards to purchasing a home. It also allows the lender to evaluate your scores and analyze your credit with you. These reports will allow you to evaluate any inconsistencies or incorrect information that may be on your report that can be repaired, and to at least have a working knowledge of where to start.
Whether your credit is in excellent working order or needs some work, it is important that you understand where to begin to repair it and further understand that no credit report is beyond repair. Many mortgage officers will give you an action plan of things necessary to repair a defective credit history or at least point you in the right direction.
Myth #4: I don't make enough money.
While it is true that women, statistically, earn less than men, don't count yourself out! The variety of loan programs currently available give flexibility among lenders on loan products and services that can be offered to a potential client.
In the event, your debt-to-income ratio (a percentage used to calculate your eligibility for a loan) is out of proportion, understanding how close or far you are from the gap will help educate you on where you are headed. Further, there are several options to increase your income.
For example, consider picking up a second job for a limited amount of time. While this may be difficult as a single mom, it could be well worth it, if it affords you the opportunity to give your children stability. Additionally, there are many secondary business selling products, e.g., makeup, candles, skincare, that have proven to be quite successful for working mothers. Finally, with the availability of the internet and home computers, the list of work from home jobs has expanded exponentially. Click HERE gives a few different creative job opportunities.
Myth #5: I have to save thousands and thousands to become a homeowner.
There are a number of specialty loan programs out there to assist low and moderate-income families in becoming homeowners. And most require only a nominal down payment. That said, there will be costs associated with your process, including closing costs (e.g., title, appraisal), inspections, and down payments. So it is important to create a savings plan to build for a future down payment for such incidentals.
Building up your savings account takes time and discipline. It is very easy to spend those savings on going out, nice clothes, and many other things that ultimately leave you not much to show for it. Consider sticking to the 10/10/80 rule. Pay God first. Pay yourself second. Pay your bills third. This says the first 10% of your income goes to tithe to your local church. This is Scriptural in both the Old and New Testament and a best-practice for Believers. The second 10% goes into a savings account. This should not be touched unless you have an actual emergency. The final 80% is what you have left to pay your bills and live off of. This can easily be done, and I have actually had many people come back to tell me they went to 10/20/70 pretty easily as well, which allows you to obviously save even faster.
Myth #6: I don't have the time to get started on the process.
A homeowner application can often be completed with the ease and convenience of a home computer, at any time, day or night. On average, most applications take less than 15 minutes to complete. Once the application is complete, the lender will contact you within a few business days to give you appropriate next steps, including permission to pull your credit.
Once your credit is pulled, and your score is acceptable, it's time to look at your loan options. There are many different programs out there with different guidelines, down payment options, income requirements, and debt ratio requirements. A strong mortgage lender will take the time to evaluate all options, explain them, and keep your best interest in mind.
Myth #7: Finding the right house can be difficult.
Select a realtor that will help you find your perfect home! Their job, literally, is to comb the newspapers, websites, and various MLS listings (an internal database they have access to), to find you potential homes that meet your specifications. That's right. You outline what you want in a home, including price range, number of bedrooms, geographic location, school district, etc. And each home selection process is unique.
Finally, once you have followed all the aforementioned steps and are now pre-approved with a lender, you will be able to notify your realtor of the appropriate price range to search within.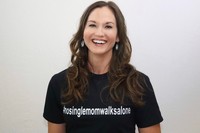 Jennifer Maggio is an award-winning author and speaker, whose personal journey through homelessness, abuse, and multiple teen pregnancies is leaving audiences around the globe riveted. At 19, Maggio was pregnant for the fourth time, living in government housing on food stamps and welfare. She shares with great openness, her pain, mistakes, and journey to find hope in Christ. She ultimately became an 11-time Circle of Excellence winner in Corporate America. While a vocal advocate for abstinence, and sustaining today's marriages, Maggio recognizes that single parenthood exists and is passionate about seeing these parents thrive. She left her corporate successes behind to launch a global initiative to see single moms living a life of total freedom from financial failures, parenting woes, and emotional issues. Her passion is contagious, and her story has been used to inspire thousands around the globe. Today, Jennifer works to ensure that no single mom walks alone as the founder of the national profit, The Life of a Single Mom. For more information and resources, visit the website HERE.
---