How to Plan a Successful Single Moms' Event in Your Church
Jennifer Maggio

Jennifer Maggio is a mom to three, wife to Jeff, and founder of the national nonprofit, The Life of a Single Mom Ministries. She is author to four books, including The Church and the Single…

More

2016

Sep 21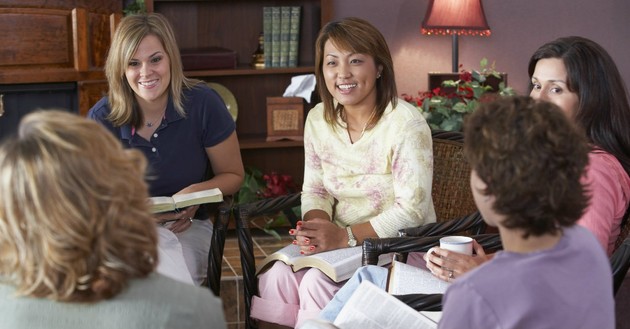 I love partnering with churches that have a heart to serve single-parent families in their community. I believe that the faith-based community can be a huge catalyst for change in the lives of single-parent families and what a God-given honor it is to serve His children! I love hearing about the creative ideas from churches nationwide on how to best launch events for single moms. Here are a few tips on hosting your next single parent's event.
When planning a single moms' event, it is best to have a single moms' support group or ministry established in your church first. This group will give you the backbone you need to build your event. The active participants in your group know other single moms. They will be your voice in the community. They will be your planners, volunteers, and cheering squad. Additionally, one of the goals of the single moms' event is to draw the saved closer to God and to reach the unsaved. Once you have someone fired up about the things of God, you'll want an effective Bible study to connect them to. Thus, having a single moms' ministry in place and running smoothly will be even more important.
Be sure to plan, plan, plan. Think through the logistics. How will the event be paid for? Will you have a speaker? If so, who? Will you have giveaways or door prizes? Will you have worship music? What can you do to make this event special, unique? Do you have someone to run lights and sound? Keep those who are not part of your church in mind. What can you do to make it more outreach-focused?
Childcare is a must. Single parents are single. They don't have the luxury of leaving the kids home with a spouse. They may not be able to afford a babysitter. Hosting an event for a single parent event without childcare is like hosting a Thanksgiving outreach without a turkey. You gotta have it.
Consider budget, but don't let it be a hindrance. We've all been to that baby shower, wedding, or family event, where they ran out of food. Awkward. It is responsible for knowing how much you can spend on a single moms' event, of course, but don't skimp. We've all been to those events where it was clearly poorly planned, and the budget was skimpy. We don't want to have single moms leave our event hungry, because we didn't have the money to feed them. We don't want them to leave spiritually unfed because we just threw someone on the stage to speak, whom God never intended to be there. Take your time. Fundraise, if necessary. But serve these parents with excellence.
Advertise. Do it early, and do it often. Since most single moms' support groups are less than 20 attendees in local churches, most churches feel that single parent conferences, single parent nights of worship, or some similar program may not be an effective use of a limited budget. But what we have often found is that once a church really gets behind the idea of advertising the event (and once they realize two out of three single parents are not attending any church), we see the events grow.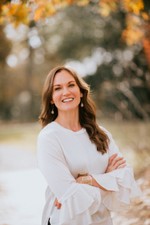 Jennifer Maggio is an award-winning author and speaker, whose personal journey through homelessness, abuse, and multiple teen pregnancies is leaving audiences around the globe riveted. At 19, Maggio was pregnant for the fourth time, living in government housing on food stamps and welfare. She shares with great openness, her pain, mistakes, and journey to find hope in Christ. She ultimately became an 11-time Circle of Excellence winner in Corporate America. While a vocal advocate for abstinence, and sustaining today's marriages, Maggio recognizes that single parenthood exists and is passionate about seeing these parents thrive. She left her corporate successes behind to launch a global initiative to see single moms living a life of total freedom from financial failures, parenting woes, and emotional issues. Her passion is contagious, and her story has been used to inspire thousands around the globe. Today, Jennifer works to ensure that no single mom walks alone as the founder of the national profit, The Life of a Single Mom. For more information and resources, visit the website HERE.
---