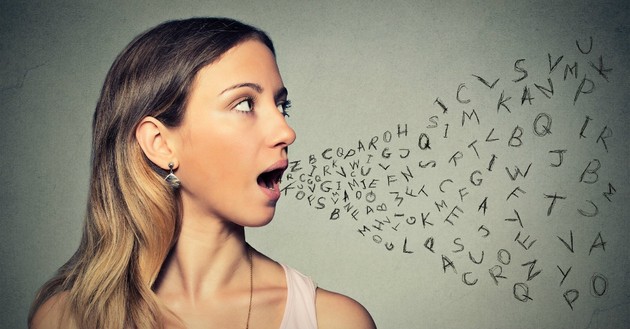 When wronged, it's tempting to tell the world about our injustice, although in the Christian community, we like to cloak it as a prayer request, venting, or "seeking wise counsel."
But is venting biblical or could it, in fact, lead to destructive division in the body of Christ?
Consider Ephesians 4:29:
29 Do not let any unwholesome talk come out of your mouths, but only what is helpful for building others up according to their needs, that it may benefit those who listen.
According to this verse, we need to guard our words carefully, speaking only words that "build others up" and "benefit those who listen."
We must remember it is not about us—our feelings, rights, or vindication. It is about knowing Christ and making Him known.
The greatest way we make Christ known is through love and Christian unity.
Why does Paul urge us to guard our words and purify our hearts? To answer this, we must read a few previous verses:
3 Make every effort to keep the unity of the Spirit through the bond of peace. 4 There is one body and one Spirit, just as you were called to one hope when you were called. (Ephesians 4:3-4)
Make every effort to keep the unity of the Spirit.
When we vent, our goal usually is not to seek peace for the situation, as verse 3 commands, but instead, to make ourselves feel better. But at what cost?
Our listener only hears one side, and most often; the "offending party" is not given a chance to defend themselves. Often, without meaning to, our listener is prone to develop judgments based on what they hear. Unfortunately, the "offending party" often learns of this and becomes uncomfortable around all involved. This creates ripples of disunity that lead to distrust and that often cannot be repaired.
This might be why Jesus laid out clear instructions on how to handle conflict in Matthew 18:15:
"If your brother sins against you, go and show him his fault, just between the two of you. If he listens to you, you have won your brother over."
He didn't say, "Gather your prayer group and rehash the situation."
Nor did He say, "Vent to your friends so you can 'get it off your chest' and feel better."
No. He admonished us to keep the matter "between the two of you."
According to Scripture, when wronged, the first thing we must do is address the individual, keeping the matter between us.
If the matter still isn't revolved, we are to move to the next step.
"But if he will not listen, take one or two others along, so that 'every matter may be established by the testimony of two or three witnesses'" (Matthew 18:16 NIV).
Basically, we are to keep the issue between as few of people as possible, making sure to include the individual. That's not to say we can't ask others to pray for us nor that we can't seek advice, but when doing so, we should keep things on a "need to know" basis.
Most often, our prayer group doesn't need to know the story. It is often enough to say, "I'm experiencing conflict with another individual and need wisdom as to how to address this." Oftentimes, names won't even need to be mentioned, because remember, God greatly values unity and longs for us to do the same.
When dealing with relational conflict:
Pray. If you feel the need to vent, vent to God. He's the only One who truly sees the situation—in its entirety and knows how best to handle it. Only He can change a heart—ours and our offenders. (For a biblical example of this, study the life of David and the Psalms he wrote. You'll notice David frequently poured his heart out to God honestly but never "vented" about Saul to others.)
Protect unity. When sharing prayer requests, ask yourself: Is it important to share the individual's name or every detail of the event? Do I have any un-Christ-like motives lingering beneath my request? If so, perhaps you should remain quiet.
Address the individual first. This takes courage and humility, but it is an act of humble, courageous obedience and one that places us and the situation squarely in God's hand.
If, upon addressing the individual, the issue still is not resolved, ask one or two to help.
Pray. Conflict hurts. Hurts lead to bitterness and anger, which can lead to disunifying malice and slander. Through each step of this process, we must continually unveil our hearts to God, asking Him to purify us of all unrighteousness and selfishness.
Practice patience. Some issues take time to resolve. Be patient and persistent, making sure to cloak your words and actions in love.
Know when to let it go. Romans 1:18 says, "As far as it depends on you, live at peace with everyone." Unfortunately, peace doesn't always depend on us. Our job is to obey. The rest is up to God.
Photo courtesy: ©Thinkstock/SIphotography
---