The Church's Response to Japan
Daniel Darling

Director, Land Center for Cultural Engagement

2011

14 Mar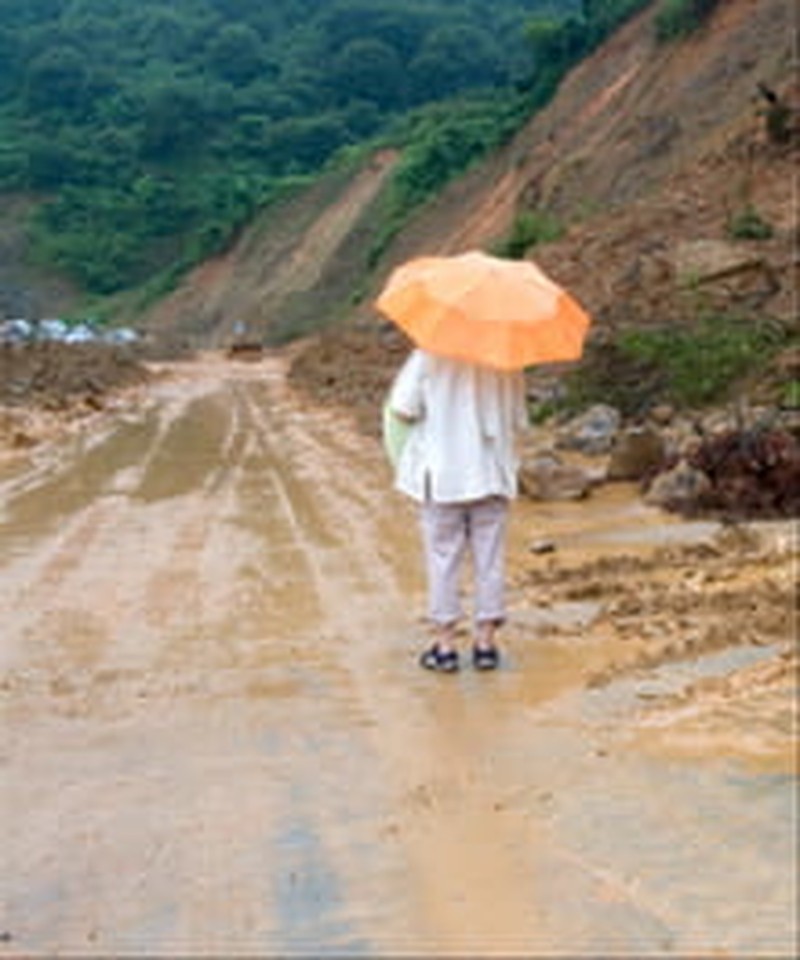 The images we are seeing from Japan are almost so overwhelming, they can't be believed. The wall of water from the tsunami, the rising body counts, the nuclear fears, and the staggering number of missing people. What got me was the fury of the storm, scooping houses and businesses and cars as if they were children's toys. My heart sank and grieved, because there were people in those cars. Moms, dads, uncles, aunts, brothers, sisters, pastors, friends, babysitters, mailmen, delivery people. If we believe there are no unwanted souls in God's world, we must grieve at even one life cut short by the storm.
So how does the church respond? The first instinct is to look away... to click off the Internet window with the news story and flip over to something more positive. After all, this isn't in "our" world. But is that how Jesus would react? No. Jesus would grieve at the loss of life. I think of his reaction when seeing the death of Lazarus; he simply wept.
Sometimes weeping is our only response and yet it may be our most powerful when we enter into the tragedy of someone else.
But weeping should lead to more action. Few of us can hop a plane and go to Japan. And plane-hopping by average, untrained guys like me probably would hurt more than help. But, we can open our wallets and support the organizations whose very mission is to respond with competence and care when tragedy strikes.
Most often, these organizations are run, staffed, and mobilized by the church. I think of Samaritan's Purse. I think of the Salvation Army. I think of Southern Baptist Disaster Relief. And there are many more denominational organizations and mission organizations who have teams on the ground as we speak. Supporting them helps the church do what the church does best: sacrificially and lovingly being the solution to social ills and disaster.
Worldwide catastrophe showcases the Church at its best. Lately there has been much handwringing among younger progressive evangelicals, who start their theology with the premise that the Church is the problem in the world. But tragedies like Katrina, Haiti and now Japan bring the majority of the church out of the shadows. True, there are Christian jerks whose volume drowns out the average everyday Christ-follower, but it is in moments like these that I am most proud of the church.
We can also answer with good theology. Many will wonder why a loving God would allow such tragedy. And to ask that question is neither sin nor folly. Because we see all throughout the Scriptures the images of weeping men of God, asking, begging God for an explanation.
The truth is that we don't have to have a safe answer. And neither should we make foolish links between a nation's sinful activities and God's judgment as if this tragedy is God's punishment. Doing so is both wrong and unbiblical. When God specifically judges a nation, He announces it through prophets.
Randy Alcorn has authored a terrific book, If God is Good? I recommend it for those who have this question. While we don't know specifically why God allowed this tragedy in Japan, we do know that God is good. We have the nail-scarred hands of Jesus to prove that. We have his common graces every day and the tragedies He prevents. And the lack of a God isn't much relief, anyway.
That may be cold comfort to victims of Japan's earthquake and tsunami. I wouldn't recommend this piece of theology as your first words to a grieving relative. I would recommend first and foremost that we pray and give and grieve and weep.
Many millions are suffering at this moment. May we, the Church, serve God well by serving them.
Publication date: March 14, 2011
Please join us on Facebook in prayer for Japan.
Visit our Crosswalk Forums thread on the disaster in Japan.