5 Ways to Make This Your Year of Generosity
John D. Barry

Inspiration from Jesus' Economy, a Nonprofit that Created Jobs & Churches 2012–20. See the book, Jesus' Economy. JesusEconomy.com.

2021

31 Dec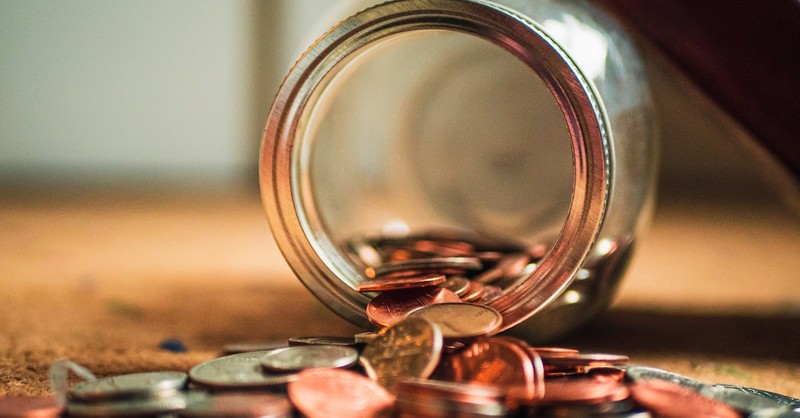 We all love generous people. But how do we learn to live generously? What is that factor that takes a person from being stingy to having a giving spirit? How can we make this a year of generosity? According to one of Jesus' core teachings on generosity, it all starts with a mental shift. And then it's about practice.
1. Shift to a Mentality of Generosity
When I think of generosity, I regularly come back to this story:
"Jesus sat down opposite the place where the offerings were put and watched the crowd putting their money into the temple treasury. Many rich people threw in large amounts. But a poor widow came and put in two very small copper coins, worth only a few cents. Calling his disciples to him, Jesus said, 'Truly I tell you, this poor widow has put more into the treasury than all the others. They all gave out of their wealth; but she, out of her poverty, put in everything—all she had to live on'" (Matthew 12:41–44 NIV).
This story illustrates God's view of wealth. It is not about how much we have, or how little. It's all about how we view our resources. It's as if God is constantly asking us, "Do you realize that what you have, all that you have, belongs to me? What will you do with those resources I've provided?"
The poor widow realized this; and out of her poverty, she gave more than all the others. Generosity starts with a mentality. It's a theological worldview; it's a Christian worldview.
2. Think of Generosity as a Habit to Form
If generosity starts with a mentality, then it is not about a singular event, but a lifestyle. And how are lifestyles formed? Habit. But how do we form such habits? To answer that question, look to the next three points to learn how to form a habit of living generously. This idea and the points that follow are based on the research for my book, Jesus' Economy: A Biblical View of Poverty, the Currency of Love, and a Pattern for Lasting Change. The book Jesus' Economy offers an extensive plan, method, and lifestyle recommendations for living Jesus' economy each and everyday.
To learn more about the book Jesus' Economy, click here.
3. Choose a Generous Attitude Everyday
In a consumeristic culture, like the one many of us find ourselves living in, it's easy to think about what we don't have. But that's not what the poor widow did in Matthew 12:41–44. Instead, she looked at her resources as God's resources. But our resources are not just limited to money; one of our greatest resources is our time. This year, what if we changed our attitude about our day, its various tasks, and the people we interact with? What if we chose to give people the benefit of the doubt and to embrace life as an opportunity given by God? Choose a generous attitude; it can make all the difference.
4. Setup an Automatic Monthly Donation
Living with generosity is about more than money, but it's also about how we use our cash. That is, after all, what the Matthew 12:41–44 story and many of the stories about Jesus center around. If we're looking at generosity as a habit, then there are few better ways to make generosity stick than the choice to set up an automatic monthly donation.
For example, at JesusEconomy.com, the nonprofit I'm the volunteer CEO for, we've made monthly giving easy. A donor can simply select "Monthly Donation" on any donation page and go through the checkout process. Each month the donation will then automatically be charged to the donor's credit card. It's that easy to form a habit of giving regularly. 100% of the donation goes exactly where the donor designates, every time, to whatever cause the donor chooses: church planting in areas where people have never heard Jesus' name, creating jobs for impoverished women, or providing clean drinking water. Because of platforms like JesusEconomy.com, we now live in a world where each of us can choose our passion and automatically give to that passion.
5. Do Something Unexpectedly Kind Everyday
Along with choosing a generous attitude and regular giving habits, we each have opportunities to do something unexpectedly kind. Consider the emotional needs of those you work with and live with: how can lift a burden or offer reprieve for a moment today? Consider the simple act of buying someone a cup of coffee, offering your help on someone else's project, or saying that kind word. Make generous living a cycle you live. You can invest into your generous attitude by doing something unexpectedly kind everyday.
Generosity is About More than Money
Living generously is about much more than how we use our money. How we use our money is just one part of generous living. Living generously is ultimately about our attitude, the kindness we show others, our mentality, and our habits.
Make this a year of generosity. Make generosity your lifestyle. You won't regret it. Generosity will change the world around you for the better.
Photo credit: Unsplash/Josh Appel
---
Want to go deeper into this subject? Check out John D. Barry's new book, Jesus' Economy: A Biblical View of Poverty, the Currency of Love, and a Pattern for Lasting Change. Shane Claiborne calls it, "a beautiful vision for a world where everyone has enough." Robert D. Lupton says it is "a fine handbook for practical mission work." With simple, everyday choices you can make the world a better place. Learn how to live Jesus' economy, the currency of love. One hundred percent of the author's proceeds go to the nonprofit Jesus' Economy, to fuel the movement of creating jobs and churches in the developing world.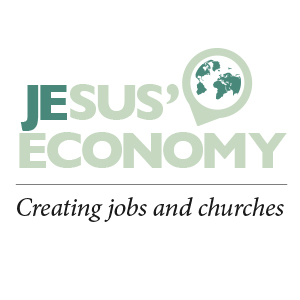 John D. Barry is a Bible scholar and the CEO of Jesus' Economy, an innovative non-profit creating jobs and churches in the developing world. At JesusEconomy.com, people can shop fair trade and align their giving with their passion. 100% goes where the donor chooses, every time — to causes such as spreading the gospel through church planting and empowering women through job creation. John's new book is Jesus' Economy: A Biblical View of Poverty, the Currency of Love, and a Pattern for Lasting Change.