Will You Be Entertaining Angels? 5 Ways to Welcome Strangers this Summer
Lisa Samra

Crosswalk.com Contributing Writer

2019

10 Jul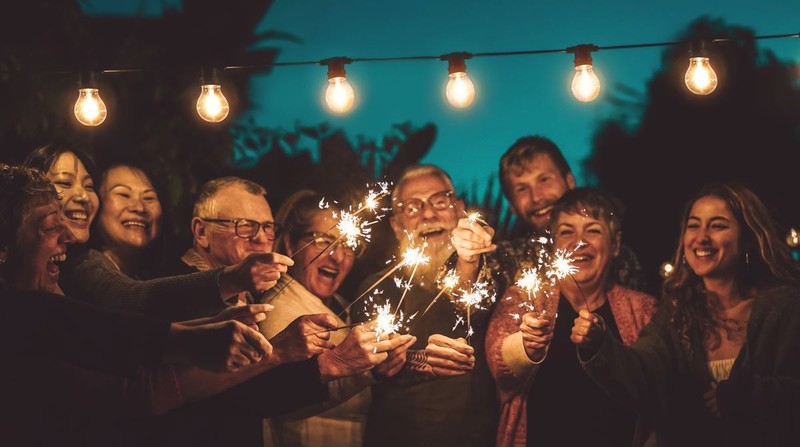 Summers offer wonderful opportunities to have a more relaxed schedule, to bask in the warmth of the sun while sitting on the beach or by a pool, and to enjoy delicious summer treats.
While many of these activities involve time with friends and family, summer is also a great time to consider how you might expand your invitation list. As part of the of the biblical command to practice hospitality; you might want to welcome strangers.
The word hospitality can sometimes feel overwhelming because it has become synonymous with creating lavish decorations and making exquisite displays of food, all done with the appearance of ease. However, the Bible offers a very different idea of hospitality. 
Biblical hospitality does involve welcoming people into a home or community; however, the Bible indicates that a major aspect of true hospitality involves welcoming strangers (those outside our regular social communities) with the hope of transforming them into friends.
In describing hospitality, New Testament writers use several different words, all of which incorporate a form ofxenos, which is the Greek word for "stranger." In Acts, Luke uses the verb form to indicate "receiving as a guest" in passages such as Acts 10:18, Acts 10:23, Acts 10:32, Acts 21:16 and Acts 28:7. 
In each situation, an apostle is given lodging when traveling to cities to preach the Gospel or encourage new Christian communities.
Using another related form of the Greek word in Romans 12:13, Paul tells believers to go out of their way to find, welcome, and provide for other believers. In 1 Peter 4:9, 1 Timothy 3:2 and Titus 1:8, the word appears in the form of a command, given to encourage believers to practice hospitality, especially by those who are leaders in the church. Identifying hospitality as a hallmark of its leaders points to the importance of this practice among the burgeoning church.
The people that the Bible indicates should receive hospitality are not defined by ethnicity, gender, or age. 
In his book, Reaching Out: The Three Movements of the Spiritual Life, Henri Nouwen wrote that strangers are those who are "estranged from their own past, culture, country, from their neighbors, friends and family, from their deepest self and their God…" And, we are to reach out to them with hospitality to provide them with welcoming places that offer security and acceptance.
Ultimately, the goal of hospitality is transforming the person who was once a stranger into a friend. Here are some ideas to try:
1. Make a new connection with neighbors and coworkers.
Biblical hospitality often starts with the simple encouragement to open our eyes to notice those who live or work around us. Perhaps there is someone in the cubicle next to you that you have only waved to in passing or simply exchanged brief hellos.
The sometimes more relaxed pace of summer can be a good time to invite them to join you for coffee during a break that provides an opportunity to discuss more than an upcoming deadline.  Or, welcome them to join you for a barbecue on the weekend. Disposable plates and a simple menu can ease the stress to allow both the host and guest to relax.
Perhaps there is a new resident in your neighborhood or apartment building that you have noticed but never exchanged more than a few words. Summer can be an easy time to have a casual dessert party with old and new residents. Ask everyone to bring a favorite summer treat to share and get to know each other. Discovering what makes a food a family favorite can often make for a natural conversation starter.
While it might feel awkward or uncomfortable to move beyond a wave or small talk, your willingness to extend kindness to someone is a beautiful gesture that can begin to move them from a stranger to a friend.
2. Care for college students.
The summer can be a challenging time for students, especially those from other countries.  While some international students have the opportunity to return to their homes, many are not able to afford to travel back to their families during the summer. They would likely relish the opportunity to experience an American cookout or visit a local tourist hot spot.
Simply including them as part of your regular plans with your friends and family can be a blessing to students who want to experience local culture and make new friends.
If you would like to welcome an international student into your home or invite them to enjoy a summer event with you, contact a local college or university to see if they have programs or resources to connect students with local families.
Also, churches are often aware of visiting students in their congregations and could help to connect you with an interested student.
3. Expect the unexpected.
More relaxed summer days sometimes means the doorbell rings and a surprise guest appears at your door. Perhaps it is a child's school classmate that is lonely and looking for a friend to play with. Or the phone rings and the caller alerts you to an unexpected medical need of a family in your church and wonders if you could immediately care for some of the family members. 
When these things happen to me, it is likely that the kids' Lego collection covers the entire living room floor or breakfast and lunch dishes are piled up in the sink, and overflowing to the countertop. 
In those moments, biblical hospitality recognizes that a willingness to assist someone in need is about opening up your life and heart, regardless of the current status of the house. While opportunities to practice hospitality can be planned in advance, sometimes they are surprises we can choose to embrace even in the midst of our regular schedules.
4. Open the door to Christian workers who travel to proclaim the Gospel.
During the summers Christian workers who live in other parts of the world often use the summer months to return home and enjoy a summer break. As part of their home assignment, they may travel to supporting churches to update prayer partners and reconnect with friends.
If you are aware of visiting global workers needing a place to stay or a comfortable home to enjoy a meal, consider opening the door to them. Like the early church, Christian workers who travel to proclaim the Gospel and strengthen existing churches appreciate being cared for by local believers who welcome them into their homes and lives.
While a homecooked meal would likely be delightful, it can also be a fun excuse to take visitors to a local restaurant to give them a taste of local fare. Although this is a more expensive option, it can remove the work of hosting an event and provide a fun activity as part of the adventure.
5. Embrace that hospitality is truly divine.
Hospitality is an important ministry of caring for other believers and reaching out to new people. But, hospitality also is an encounter with God.
Hebrews 13:2 tells us that by practicing hospitality "some have welcomed angels unaware" and Matt. 10:40 says that by welcoming strangers some people have welcomed Christ into their homes. 
This summer, we should not miss out on the opportunity to participate in such a significant encounter.
---
Lisa M. Samra was born and raised in Texas, graduated with a Bachelor of Journalism from the University of Texas and earned a Master of Biblical Studies degree from Dallas Theological Seminary. Lisa now lives in Grand Rapids, Mich., with her husband, Jim, and their four children. She is a regular contributor to Our Daily Bread, and her work has also appeared in a variety of publications and online sites. Lisa loves to travel and often finds inspiration from experiencing the beauty of diverse cultures, places and people. Lisa enjoys good coffee, running and reading, just not all at the same time.
Photo Credit: ©GettyImages/Alessandro Biascioli