3 Challenges of Belonging to the Church
Joel Stucki

UnlockingTheBible.org

Updated

Sep 30, 2018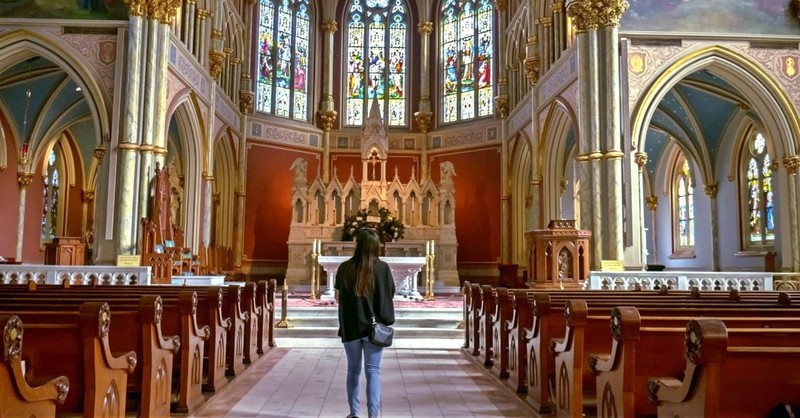 The Church is the body of Christ. This idea is found all over the Pauline epistles (1 Corinthians 12:27; Ephesians 1:22-23, 4:12; Colossians 1:18,24), and is one of the clearest ways to refer to all true believers in Christ without specifying distinctions regarding doctrine, practice, or denomination.
The term is often used as if it were figurative language, which would imply that it isn't real. But it is real. It's a spiritual truth rather than physical, but it is definitely literal and not figurative. Literal meaning is not limited to physical or material things. The Church is, literally, the body of Christ.
Three Challenges of Belonging to the Church
Paul refers to Christ as the second Adam (1 Corinthians 15:45-47). The first Adam was born of earth and flesh; the second Adam was born of heaven and the Spirit (Genesis 2:7; Matthew 1:20). Paul writes, "For as in Adam all die, so also in Christ all will be made alive" (1 Corinthians 15:22). All humanity is of the race of Adam.
But we who have believed in Jesus Christ have life in him. He is the progenitor of a new humanity, and we are all now of the "race" of Christ. This is what being "born again" means—born of the spirit, the offspring of Christ, and his body. It is almost as if he is a vine and we are branches.
1. No Christian is excluded.
This has serious ramifications. First of all, we cannot be who we truly are outside this body. We need each other. I cannot properly understand my life without grasping my connection to and role in the body of Christ. Apart from him I can do nothing (John 15:5).
Maybe I'm just a toenail, but the body needs that toenail, and I can only do what the body needs if I am connected and healthy. If part of your body is sick or injured, a doctor will seek to restore health to that part of the body. The body is supposed to have two hands and two feet. Cutting one of them off is an extreme measure which compromises the function of that body. This is why amputation is never a first resort, only the last. It is only used in the case of certain infections and cancers which cannot be controlled by other means, and thus imperil the life of the body as a whole.
The Christian life is designed to be lived in community with other believers. If you have told yourself, as some have, that you don't need the Church and you just need Jesus, you are wrong. You do need the Church, and the Church needs you (see 1 Corinthians 12:12-27).
2. We must fight sin.
But leaving the Church altogether is not the only way we see this. When we sin, and do not confess, we cut ourselves off from the body of Christ. We become like a cut finger that says to the platelets, "I don't need you. I can beat this."
No part of the body can heal itself; we need the rest of the body and its Head, which is Christ.
If that actually happened, of course, that finger would never stop bleeding, and the entire body would be at risk. We need healing and reconciliation. A confessing Church will display most clearly the grace of God in our Lord Jesus Christ. It is not through looking or pretending to be perfect that we will triumph, but through the revelation of God's transforming work in us and in the world.
Also, when we sin, the name of Christ is profaned among the nations. God's name is profaned when the people of Israel are outside the land (Ezekiel 36:22-23), which is the ultimate penalty for Israel's breaking of the covenant.
Just so, the name of Jesus is profaned when we sin. The battle of the flesh is ongoing, but the real me (and you, if you are in Christ) is without sin. Yet it is the flesh that the world will see, and they will judge Christ by that.
3. Christians will suffer.
Lastly, it means we will suffer. Sooner or later, externally or internally (or both), it will happen. It isn't punishment—Jesus took our punishment on the cross. It isn't even necessarily disciplinary, although God can use it to discipline us. Suffering is our participation in God's redemptive work; he doesn't simply stop death and evil—he transforms them.
To transform and redeem them, he must enter into them, even unto death. In order to see the resurrection, one must endure the crucifixion. Jesus Christ is saving the world. He is redeeming and transforming it, even now. If we follow him, then we will necessarily enter into the same darkness he does.
The apostles didn't rejoice at suffering because they enjoyed stocks and prison and beatings; they rejoiced at their participation in God's redeeming work, both in themselves and in the world.
A Display of Christ
If there is a problem with the body, then we must call attention to it. But that call must be with a view to healing, not merely a complaint. Seeking injury to another member of the body (revenge) is harmful. Leaving accomplishes nothing.
While we seek healing for the rest of the body, we must seek healing for ourselves as well. No part of the body can heal itself; we need the rest of the body, and of course the whole body needs the Head, which is Christ himself. Ask for help. Bear one another's burdens.
We are afflicted in every way, but not crushed; perplexed, but not driven to despair; persecuted, but not forsaken; struck down, but not destroyed; always carrying in the body the death of Jesus, so that the life of Jesus may be manifested in our bodies. (2 Corinthians 4:8-10)
If we would identify with Christ, as members of his body, then we must identify with his suffering, his death, and his resurrection. If we are his hands and feet, then we will be pierced. If we are his back, then we will be scourged. We may carry these scars throughout our lives, but only then can the life of Christ and the mercy of God be displayed in us.
This article originally appeared on UnlockingTheBible.org. Used with permission. 

Joel Stucki lives in Colorado with his wife and cat. He is a percussionist, a cheesemonger, and a history buff. He also possesses encyclopedic knowledge of the first nine seasons of The Simpsons. In his spare time he hikes in the mountains, drinks dearly cherished cups of coffee, and holds long theological conversations via email.
Image courtesy: Pexels.com
Publication date: March 28, 2017