3 Critical Reasons Pastors Need a Spiritual Director
Bill Delvaux

Crosswalk.com Contributing Writer

Published

May 22, 2019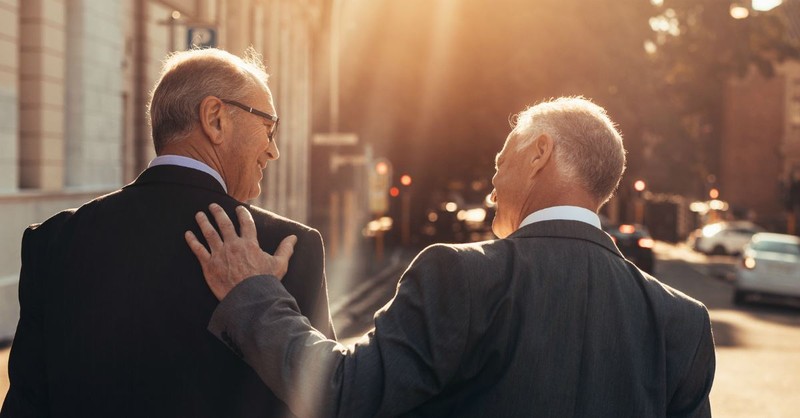 Five years ago I didn't even know what a spiritual director was. Now much of my present ministry is being a spiritual director to others, and an increasing number of pastors are coming to see me. As I listen to them, I think back to my days in pastoral ministry and wish I could have had a spiritual director myself. It would have saved me so much confusion and aloneness.
So let's start at the very beginning.
Just what is a spiritual director and what does he do?
Spiritual direction has been around for centuries as a ministry of the church. It is the ancient practice of helping you discern God's work in your life. While counseling deals with past trauma and life coaching deals with future goals, spiritual direction is all about the present moment. What is God doing right now? What is He up to in your life?
It's also important to note that spiritual direction is not discipling, teaching, or even mentoring. It is a type of conversation that helps you become more attuned to God's presence in and around you. Such awareness can be profoundly helpful and healing. I believe that the deepest longing of the human heart is union with God. Making that union possible is what Jesus came to do. Making that union personal experience is what spiritual direction seeks to do.
So why should a pastor consider spiritual direction? Here are three critical reasons:
1. Pastors need a safe space to unload.
Good pastors deeply desire that the church be a safe space for others. The irony in that good desire is that many pastors also experience their church as anything but safe for themselves.
Pastors feel enormous social, emotional, and spiritual pressures. As a spiritual leader, it seems like a foregone conclusion that they must be shining examples to everyone else. To admit confusion, doubt, sin, and grief to others feels impossible.
This is the genesis behind the false self most pastors feel required to display. They have a public persona used for preaching, teaching, counseling, and interacting. Then there is the real self, hidden from view to everyone. The split between the two inevitably widens, creating more angst and anxiety, which eventually affects their leadership in the church.
One of my beloved mentors is a former pastor in his 80s. I was struck one day by this comment of his: "Many pastors are isolated and narcissistic. It's a toxic combination." He deeply loves the church, but is grieved by what he has seen in the lives of pastors over the years.
But it doesn't have to be this way. In fact, it was never meant to be this way. The modern view of a pastor as a superhero who combines the skills of a CEO, a master teacher, a visionary leader, and a discerning counselor is not one that squares with biblical teaching. There are many gifts given by the Holy Spirit, and the pastor is one among many.
How can we break the spell of this unhealthy idea? Enter spiritual direction.
I always start my spiritual direction time with someone by speaking a prayer and then holding a time of silence. I had one pastor who sat in the silence for over 15 minutes. He told me afterward that it was the best gift I could have given him. The silence creates a chance for pastors to breathe, unload, and be still in a safe place where no one is expecting anything from them.
But there is more. Pastors start talking to me about their inner lives — their faith and doubt, their hope and grief, their sin and joy. Much of the time I just listen. One pastor comes regularly to me and talks non-stop for 30-40 minutes! He just needs to unload everything onto someone. It's profoundly healing for him.
2. Pastors need to keep growing in the faith.
The pastoral ministry involves giving to others so that they might become more like Christ. But such giving can become unhealthy when a pastor never receives himself. This is the reason why pastors can take so little care of themselves and their own growth in Christ.
Reading the Bible becomes hitched entirely to sermon preparation.
Prayer becomes mostly a public demonstration during worship or church meetings.
The relentless pace to keep things going creates no margin for personal growth in the Lord.
As a result, pastors can easily become dry and stagnant spiritually. They can preach about experiencing God's love but have less and less awareness of it themselves.
They are leading everyone else, but no one is leading them. Enter spiritual direction again.
One of my favorite parts of this ministry is helping pastors continue to grow in the faith. I will offer them a new way to pray or a new way to engage the Bible. It's like I've given them a treasure chest full of gold and jewels! But the most profound growth happens in the least likely place of all — in the silence.
I have come to believe with all my heart that silence is where the action is. You have to remember that I speak that conviction as one who worked for 24 years as a high school Bible teacher and coach — perhaps the busiest and noisiest job imaginable! But I know this to be true by what I see happen in the silence.
In the quiet space I give in spiritual direction, pastors experience God, the God who knows them and understands them and has always been with them. It is the experience of God's presence that heals trauma, calms anxiety, arouses hope, and elicits wonder.
One of the hallmarks of walking with Christ is that there is always more. Pastors who are experiencing God are entering into that more. And now they have something to take back with them into their ministry. For pastors can only lead others where they have gone. If the whole goal of the Christian faith is union with Christ, it would serve pastors and their churches well if they are personally moving toward that goal.
3. Pastors need to pastor others.
I know this may sound ridiculous, but let me explain it this way. I know of a pastor who got out of church ministry because he was so tired of running programs, facilitating meetings, and administering church staff. He just wanted to care for individuals. Pastors can get swallowed up in everything but ministering to the souls of others. 
Enter spiritual direction one last time.
Spiritual direction is all about the care and cure of souls. It is the most deeply pastoral work I have ever done. I believe it is the most deeply pastoral work there is.
And pastors who experience spiritual direction find a new door opened to them in terms of their own ministry. They are eager to pass on what is happening inside of them. They want to use the same types of questions that have been asked of them. They want others to experience the living Christ in the way they are. And they even seek out training in spiritual direction so that they can offer it in a more knowledgeable way.
Eugene Peterson once wrote that he felt the chief work of the pastor was the Word, prayer, and spiritual direction. This is such a far cry from how the pastorate is perceived, but I believe his view is much better aligned with the Bible and much healthier on a personal level.
If you are interested in finding a spiritual director, here are some next steps:
Talk to ministerial colleagues to see if they can recommend a spiritual director or check out a spiritual direction directory in your area online.
Most spiritual directors are glad to offer a casual introductory time to let you learn more about how they do spiritual direction. Feel free to ask for a time like this so that you can see if this spiritual director is a good fit for you.
Most spiritual direction happens monthly, something that a busy pastor like you can easily put in your schedule.
There is no permanent contract with a spiritual director. You are free to stay as short or as long as you wish.
You can also go to my ministry website to find out more about how I do spiritual direction online with others.
The church desperately needs pastors who are pastored by others. This is what a spiritual director is so adept at doing. It will lead to a flourishing in the lives of pastoral leaders and in their churches. There is no more critical time than today for such a flourishing.
---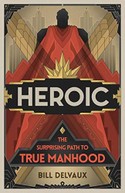 Bill Delvaux is a graduate of Duke University and Trinity Evangelical Divinity School. He has been a church planter, a high school Bible teacher, and a running coach. Six years ago, he pioneered Landmark Journey Ministries to help men find their guide, own their identity, and discover their quest through retreats and spiritual direction. His newest book Heroic: The Surprising Path to Manhood (B&H Publishing Group) released in April 2019. His greatest claim to fame is being married to Heidi for 33 years and having two amazing daughters, Abigail and Rachel. He and his wife currently reside in Franklin, TN.
Photo Credit: ©GettyImages/jacoblund