5 Ways Churches Can Welcome the Fall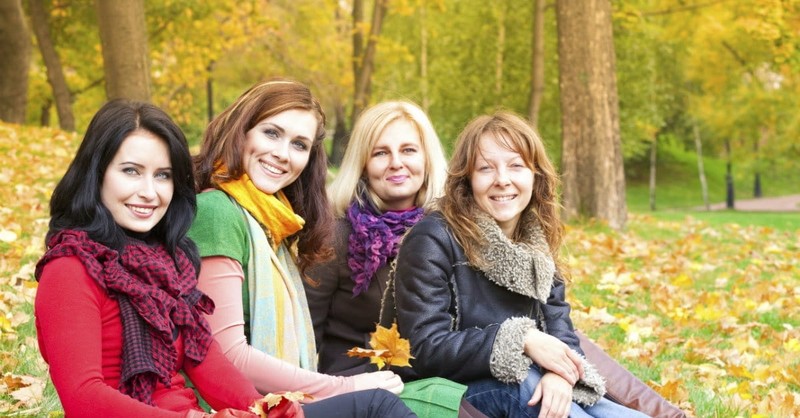 With summer behind us, there's a lot of change in the air. Not only are the days getting colder, but schools are back in session, and holidays are right around the corner. For Churches, the autumn season can also open many new doors for ministry and community outreach. Are you looking to share the Gospel message, or just hoping for the opportunity to serve? If so, here are five ways your Church can take advantage of the fall.
Have a Bonfire
Bonfires may be a youth group cliché, but they're still pretty fun. Throw in some apple cider, a few marshmallows, and a guy with a guitar, and you've got yourself a good way to spend the evening. High school students in particular can sometimes feel stifled by Church environments, so it's nice when they're given a place to just talk and be themselves. For Christians looking to share the Gospel, a bonfire also offers a safe "middle ground" for inviting friends. It's a place where you can introduce them to your Church family, and maybe begin some conversations about faith, in a way that won't overwhelm them.
Overall, a bonfire can serve as a fun, low-key way for Christians to meet people and build stronger relationships within their community.
Hold a Food Drive
During the fall, many homeless shelters see a large increase in attendance. With the bad weather driving so many people indoors, shelters can run low on food, clothing, and other resources. Churches can help by organizing food drives. Talk your local shelter to find out what supplies they may need, then follow up by encouraging your congregation to donate. Whether it's canned goods or old clothing, your generosity can go a long way to helping someone in need.
Start a College Ministry
Elementary schools aren't the only place with new students this fall, many colleges are preparing to welcome incoming freshmen as they begin their first semester. For local Churches, this is the perfect time to create a ministry aimed specifically at helping college students. These groups can occasionally be hard to maintain, but they also come with a great deal of flexibility. A Bible study, for example, can help Christian students find a Church home, while a sports centered approach can focus on building relationships and sharing the Gospel. Whether your goal is teaching others about Christ, or helping a nervous freshmen get settled, a college ministry is an excellent way for Christians to invest in the lives of young men and women.
Embrace the Holidays
Some Christians are uneasy letting their kids celebrate Halloween, so it's nice when Churches offer a fun alternative that everyone can enjoy. Throwing a Harvest Party or "Spooky Night" in October is one way Christians can help families who want to avoid this questionable holiday. With parents providing snacks, and the Church providing a place to meet, Children can still dress up and play games without feeling left out. In November, the Church can also help others by celebrating Thanksgiving. If someone can't travel home, or has no one to travel home to, Christians should be the first to extend their hospitality.
Hold a potluck, or invite others into your home. Make the Church a place where everyone can feel welcome this Thanksgiving.
Encourage More Participation
Now that summer's over and everyone's back from vacation, Christians should take a moment and consider getting more involved with their Church. Many congregations are sorely in need of volunteers, and to help with a variety of duties. Are you good with kids? Why not volunteer in Sunday school? Do you enjoy music? Give the worship band a try.
Some churches require a little cleanup after services. Perhaps you could stay late and help stack chairs? Pastors and others leaders can inform their Church community of where help is needed. All that's required after that is a single person with a willingness to serve.
*Published 9/11/2014