American Churches Are Not Created for Single Parents. Why?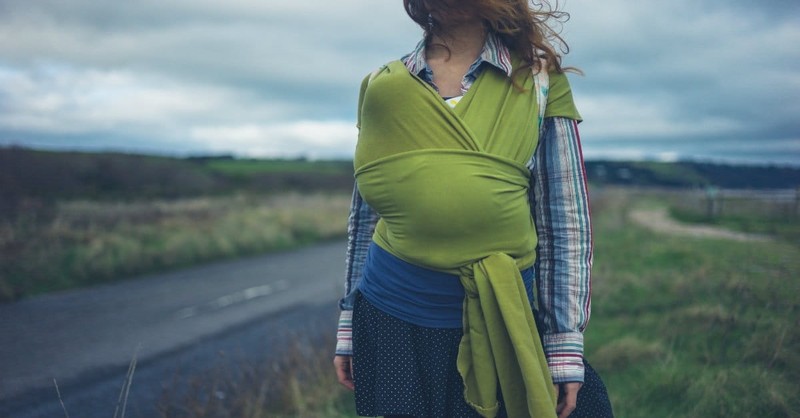 I was a single mom for seven years, and church was the loneliest place. I stood, singing praises to God, week after week, looking around at all of the happy families, wishing I was like them. I tried to get involved, but I was often repulsed by the singles' groups. I longed to belong, but my schedule was so jam-packed there was no time or energy to find my place.
You might think I'm exaggerating if you've never been a single in a couples' world. Trust me. There's no exaggeration. American churches are not created for singles—especially those of us who were single again or single parents.
Why?
We don't fit. Churches don't know what to do with single adults or single parents. Most every church has groups for the children, the youth, the college age. But when you become adults, the groups are almost always for couples. Or women. Occasionally men. Or the singles are all lumped into one big group, regardless of age or situation.
I have been in singles groups where it felt like a meat market. I've been in groups that seemed like nothing more than a place to hook up with someone. I've been in singles groups where the 60-year-old widow was lumped in with me, the 30-something divorced mom of young children. And I've been in groups where the never-married 20-something male was with me, a 40-something mother of teens.
And, since I became single again nearly 10 years ago, I have never found a group where I truly felt like I belong.
Church can be a reminder of all we have lost. As you walk into church and see the couples, all of the happy, "complete" families worshipping together, it can be a painful reminder of what you long to have. Whether you have never been married, you are widowed, or you've walked through a devastating divorce, church is a place for families.
I know for me, worship is something I have always longed to share with someone. I longed to have someone's hand to hold as we bowed in prayer. I longed to have a tender arm draped around my waist to pull me close as we listen to the Word.
Sitting in church, surrounded by couples and families, can be like a dagger plunged deep into your soul. The pain of being a single in a couples' world often seems unbearable.
There's often a judgmental attitude toward us. I know how I felt about divorce before I walked through it myself. I've sat through sermons where the pastor has talked about "divorced people" as if we carry a plague. I've been told I must remain single, reconcile with my husband, or—even worse—remain in an abusive marriage.
Few are the churches that reach out to love and embrace the single again, to care for them as they walk through the most painful season of their lives. Rare is the church that comes alongside the single again to help us get back on our feet again as we deal with the devastation that has become our lives.
When is the last time you sat with a single parent, asking him/her how life is going? When is the last time you reached out to the divorcee to see what you can do to help? When is the last time you were a shoulder to cry on, a listening ear, for the broken-hearted?
There's not enough time in our lives. Single parents value time…and there's rarely enough. For the last seven years, I have worked, run children to all of their activities, carried the burden of all household responsibilities, and routinely done the work of two people. By the time my days are over, all I can do is collapse in my bed.
I once had a church staff member ask when I was going to start a small group in my home.
"Well," I began, "we have soccer on Monday and Thursday, basketball on Tuesday and Friday, youth group on Wednesday and Sunday. That leaves Saturday…which is usually filled with running kids to and from their destinations."
I literally drive around 35,000 miles each year just trying to work and chauffeur my kids to their activities. There are seasons where I do not have a single evening available. And even when I do have an evening, I usually want to savor that time and relax.
So what can the church do to make singles and single parents feel welcome?
Identify mentor couples. Do you have some families or older couples with really solid marriages? Solid families? Would they be willing to step in and mentor single parents? Would they be willing to build friendships, to be a surrogate family for a single parent family?
As a single mom of two boys, it was a daunting task to raise boys. I was blessed with amazing men in my extended family who were always available to step in and teach my boys to be men. Not everyone is blessed with family nearby who are willing to fill that role. Maybe there are men in your church who would be willing to step in and do manly things with the boys of single moms. Or, maybe there are single dads raising girls who need someone to step in and nurture young ladies.
Who is willing to be Christ to these single parents?
Develop a service group. Can I tell you that yardwork is the bane of single motherhood? When my kids were younger, there was nothing worse than working all day, caring for kids all evening, and finding time to care for my yard. The strenuous work of pushing a lawn mower or trying to figure out how to use a weed-eater was enough to push me over the edge. And, that doesn't even start to touch on my inability to teach my boys how to do these "manly" activities properly.
Maybe it's not yard work. Maybe there are home renovations or simple car maintenance tasks. Maybe you have attorneys who could help with some of the many different situations single parents encounter. Maybe there are accountants who could offer their assistance at tax season. Or maybe you have people who love to clean and could bless a single parent with some help around the house.
I promise single parents are overwhelmed and overworked. Love them by serving them. Let them know they are a valued part of your church.
Create a registry. Sometimes single parents don't know where to turn to find others in similar situations. With their permission, keep a list of singles with some information about them. Why are they single? Do they have kids? Boys or girls? How old? What do they do for a living? Can you match them up and help them find friends? Arrange playdates for the kids? Schedule a mixer where they can meet? Set up child care and let them have a night out?
Still at a loss? Food. We all have to eat, and single parents are exhausted trying to navigate meals between homework and late nights and soccer practices and laundry. Bring them a meal. Eat with them. Invite them into your home for a home-cooked meal. I promise, they would love to eat something other than chicken nuggets and macaroni and cheese.
I am convinced that if we learn how to reach out and love single parents (and other singles), we can help them see church as a place they belong, a place they want to be.
And that's what the church is all about.
Dena Johnson is a recently-remarried mom of three amazing kids. Her greatest desire is to use her darkest days—days marred by adultery and divorce—to encourage others to find the joy of a life restored by Jesus Christ.
Dena is the founder of Dena Johnson Ministries, a non-profit organization with a mission of bringing hope to lives broken by the pain of this world. Her first book, Picking Up the Pieces: Rebuilding Your Life After the Storms of Adultery and Divorce, will be released later this year.
In her spare time, Dena works as a Registered Nurse and is a regular contributor at Crosswalk.com. If you would like to contact Dena, please feel free to interact with her on her blog Dena Johnson Ministries or email her at Dena@denajohnson.com.
Publication date: October 27, 2017
Image Courtesy: ©Thinkstock/lolostock