At this Church, only the Children Show Up
Lavinia Ngatoko

ASSIST News Service

2006

19 Jul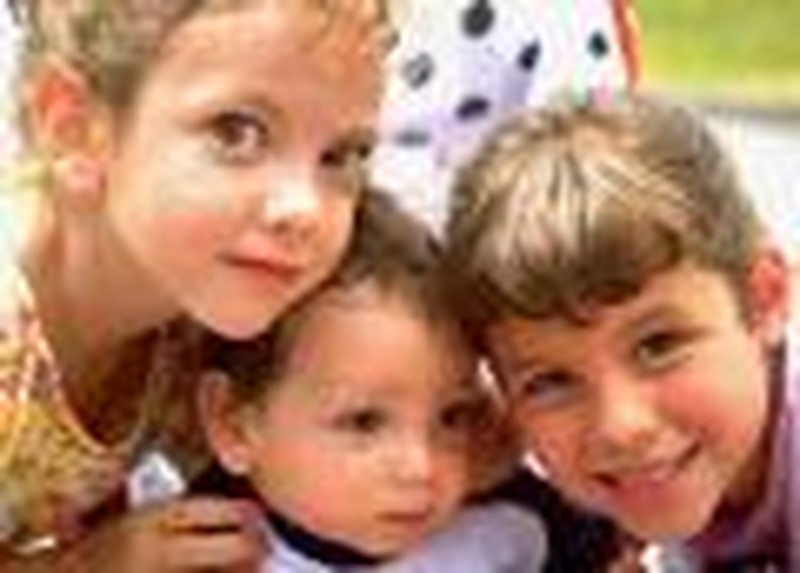 "I tell them that Jesus loves them, that they are worthy and important and special and that Jesus has a plan for their lives." --Pastor Don Simpson, Meremere Church
AUCKLAND,NZ (ANS) -- There are no adults. The oldest person in his congregation is 18. The youngest is an 18-month-old who sometimes toddles in on her own or is carried in by the older kids. For these children the church service is often the highlight of their week.
For Don Simpson, age 53, it is a joy to be able to give them some hope and to be able to tell them that Jesus loves them.
When the evangelist first started the Church on the Hill in the village of about 120 houses and more than 300 people last September he was under no illusions that it would be easy to get people through the doors.
After all, he knew he was venturing into what he saw as virtually an area of "unreached people".
But he says it is vital that Christians realize that there are many more communities such as this in their own backyards just crying out for attention.
Although a few adults turned up to the first few church meetings he began running on Friday nights, that was because, Simpson says, they wanted to "check us out."
Some nights no one turned up, but Mr. Simpson and his wife Christine would just pray for the people of Meremere and hope for a better turnout the next week.
After three months Mr. Simpson began running the church services on Sundays, and slowly more and more children started showing up.
"The parents might not have been there but we were still making contact with them through their children. We were bridging the gap. The seed is being planted in these youngsters."
Mr. Simpson wants with all his heart to see these young ones follow the right path.
Having once been into what he calls "drugs, alcohol and rock 'n' roll" before becoming a Christian at age 30, he is realistic about the pressures they will face in life.
"The older kids smoke cigarettes and that sort of stuff, but in their own way they have asked Jesus into their lives.
"I'm not going to judge them. Their attitudes may be a bit different but at least now they believe in Jesus and have asked Him into their lives. They want to know the truth." Mr. Simpson knows that what has been started in Meremere is a long-term commitment that will take years.
"There was no one in the church when we started but now we have over 40 young people. The toddlers just sit and listen and they all love to sing. We're slowly getting all the kids to sing and they are responding to the Jesus songs."
He says that although they had short-term helpers with the music when they started, musical accompaniment is now provided by Christine on a tambourine.
They would really appreciate more people who have a real desire to serve the Lord giving up their time to help them.
But it will take more than that to deter him, for he has lived through the pain of losing his 18-year-old daughter in a fatal car accident about seven years ago and his first wife to cancer some three years later.
"The love of Jesus keeps us going," he says. "When you live by the Spirit you can recognize Jesus, you can live in His comfort. If you want to live in the flesh you will always have your head in the sand."
Mr. Simpson also runs a youth night, which is becoming increasingly popular, at the church every Thursday and has started screening a Christian DVD for the kids once a month. His main message for the youngsters is that Jesus died for them on the Cross and was resurrected.
"I tell them that Jesus loves them, that they are worthy and important and special and that Jesus has a plan for their lives."
Before heading to the youth night the couple spend nearly an hour with patients at the nearby dementia hospital, Acacia Lodge.
The Simpsons also minister at Paremoremo Prison twice a month, hold healing meetings at Vineyard Church in Old Papatoetoe and Pray for Auckland meetings at Greenlane Christian Centre every three months.
Mr. Simpson would love to see more people come to the all-night prayer meetings at Greenlane because he believes Auckland is a "lost city."
"We need air to breathe, but we need prayer to survive. God needs Christians to get down on their knees and pray."
Mr. Simpson's website is www.christianage.org.
© 2006 ASSIST News Service, used with permission