Build a Successful Small-Group Ministry
Whitney Hopler

Crosswalk.com Contributing Writer

2012

29 May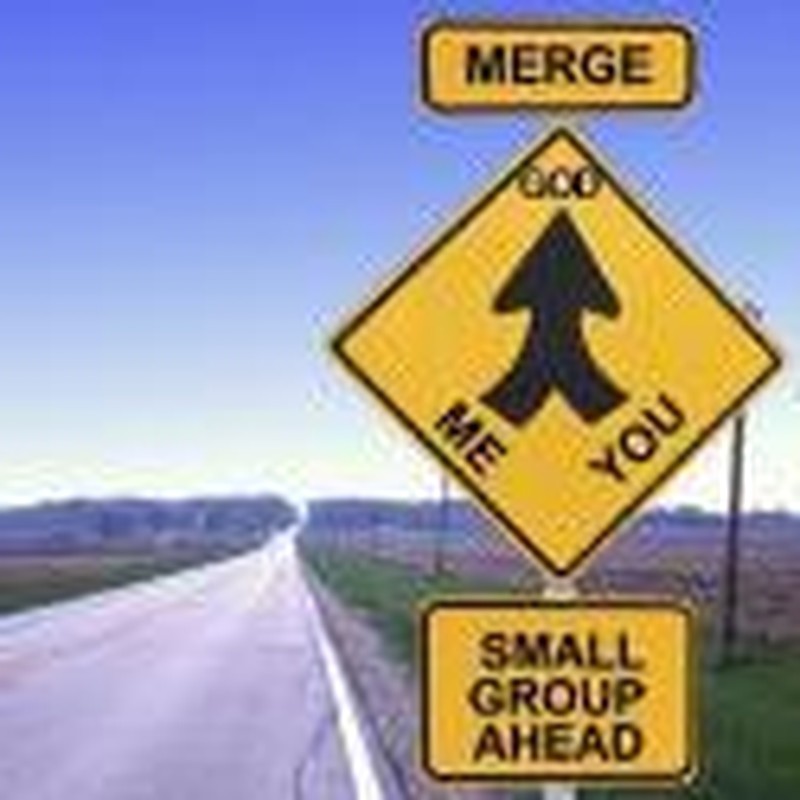 Editor's Note: The following is a report on the practical applications of Nelson Searcy and Kerrick Thomas's new book, Activate: An Entirely New Approach to Small Groups, (Regal Books, 2008).
Are your frustrated with the way your church's small groups are working out? Maybe the system is too complicated. Perhaps you're not seeing enough people signing up, or enough lives transformed by participating.
No matter what issues you've been dealing with, you can change your ministry to help it change the lives of the maximum number of people coming through your church's doors.
Here's how you can build a successful small-group ministry:
Think from the inside out – not from the outside in. Focus on reaching people who are not yet in your small group system rather than just on serving existing members. Keep your small groups outwardly focused by constantly asking yourself how you can help meet the needs of people who are not already in groups, and considering how you can get new people to sign up.
Think larger – not smaller. Contrary to conventional wisdom, larger groups (of 12 to 15 people) allow participants to form deeper connections and grow spiritually more than smaller groups (of less than seven people). People tend to feel more comfortable in larger groups and are more likely to sign up for them and stay plugged into them. Allow up to 20 people to sign up for each of your church's groups, since that will mean that the number of people who actually show up every week will likely be 12 to 15. If you have any groups that fewer than eight people show up for weekly, evaluate why attendance is low and what changes you can make to encourage more people to come.
Think friends – not intimacy. Most people are hoping to simply form new friendships – not intimate relationships – through small groups. If you promote your small groups as social places where people can make friends casually, you'll remove the unnecessary pressure of forced familiarity and make them feel more comfortable about participating in the groups. Then, they'll develop intimacy naturally with the people they relate to best as they get together with them outside the group meetings.
Think short-term – not long-term. Plan a specific starting and ending time for your groups, keeping in mind that the ideal length is 10 to 12 weeks. People grow best over short periods of time, followed by periods of rest, then more growth again. To avoid the stagnation that occurs when people get too comfortable, keep up the growth cycle by offering new groups regularly rather than continuing existing ones indefinitely.

Think promotion months – not ongoing sign-ups. Schedule your groups in semesters, around the natural flow of the academic year, with regular, focused sign-up periods to increase excitement and participation.
Think of your church as one of small groups – not with small groups. Build your church's ministry around its small groups, rather than trying to fit small groups in with lots of other types of ministries. Focus your church's energy on the weekend worship services and small group system, rather than diverting it in too many different directions. Keep in mind that small groups are exponentially more effective when they stand alone, instead of having to compete with other church programs. If you give people too many options for church programs, their involvement will be so spread out that you won't have their full participating in any one area. But if people aren't distracted by a plethora of other programs, they'll be more likely to give their full attention to a small group, where they can grow the most spiritually.
Think easy – not hard. You'll likely see many more people join your small groups if you offer them opportunities to sign up through just one step. Make it clear to people how they can sign up, such as during a worship service, through the church's website, or at a table in the lobby. Keep the process as simple as possible.
Think ahead – not behind. Realize that you need to start planning and preparing three to four months in advance of your groups' start dates for them to be successful.
Think full staff participation – not a staff specialist. Make sure that every person on your church's staff – especially the lead pastor – plays a part in how the small groups system is run. Don't delegate the whole system to just one person. Also make sure that every member of your staff is also a member of a small group. Let your congregation see that everyone on staff genuinely cares about your church's small groups.
Think apprentice – not expert. Raise future small group leaders through apprenticeship instead of heavy training or leadership development programs. Don't worry about how long people have been Christians or how much expertise they have in a particular subject area. Instead, simply teach your leaders to grow new leaders by learning to replace themselves in four steps: "I do and you watch," "I do and you help," "You do and I help," and "You do and I applaud."
Think decentralization – not staff control. As long as you have complete control over your system, you'll only be able to go to a certain level before you plateau. But your groups will multiply faster and be healthier when you trust God with your volunteer leaders and trust your volunteer leaders with your people. Give your leaders freedoms, such as the power to choose their own topics.

Think leader multiplication – not group multiplication. Instead of splitting your existing groups to create new ones, let each semester run its course and identify new potential leaders for the next time from those naturally ending groups.
Focus your groups. Determine the philosophy, strategy, goals, and calendar for your upcoming small-group semester. This happens in March, July, and November of each year. Pinpoint the most convenient days and locations for people in your congregation, and plan most of your groups for those days and times. Figure out what kinds of topics will best suit the needs and interests of your people, and make sure that the topics you choose are theologically sound. Create a variety of groups to motivate different types of people to sign up, such as groups for men, women, couples, singles, parents, new believers, professionals, artists, athletes, people interested in community service, people who want to study a specific book of the Bible, etc. When planning for a new semester, look over the feedback you've received from people who participated in previous semesters and consider how you can improve your groups. Expect more people to sign up for groups than attend your church's worship services on any average weekend, because the pool of people who have come through the front doors in the past few months is larger than those who attend every week. Structure your groups in ways that give group leaders accountability and good communication with staff members.
Form your groups. Recruit leaders, choose curricula, and confirm the day, time, and location of all groups. This happens from mid-March to mid-April, from mid-July to mid-August, and from mid-November to mid-December. Recruit your group leaders and figure out the answers to these key questions: "Who is the group leader? Is there a co-leader? Is there a coordinator?", "What is the topic/study? Book or video series? What appealing blurb will we use in a catalog and online to promote this topic/study?", "Where will the group meet?", "What day will the group meet?" and "What time will the group meet?".
Fill your groups. Sign up people for groups through directed promotion. Promotion months are from mid-January to mid-February, from mid-May to mid-June, and September. Preach sermons on the biblical basis for small groups, and give some people who have already participated in small groups opportunities to give their testimonies of how their time in the groups changed their lives for the better. Be creative, working to get the same message out – encouraging people to sign up for groups – in different ways. Communicate a sense of urgency that will motivate people to get excited about signing up. Recognize that some people will be going through circumstances that will prevent them from signing up for a group, such as frequent business travel or a new baby. Be sure to check in with them from time to time so they'll be connected in some way beyond just the weekly worship service. Follow up with every person who does sign up for a group to increase the likelihood that he or she will actually show up once the group starts meeting.
Facilitate your groups. Start and maintain groups while equipping and encouraging leaders. This happens in February, June, and October. Hold a half-day group leaders' training event before the start of each semester and through timely electronic training every week. Help them learn how to be great managers of the group environment so that maximum life change can occur. Cover a variety of topics, such as building community in the group, being a shepherd to the group, and including everyone in the conversation. Have all group members sign a covenant to keep expectations clear and accountability high. Make sure that everyone receives a group syllabus at the first meeting. Let your group leaders know that you're there to support them; if you take care of them, they'll take care of your small groups system.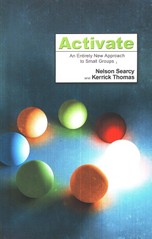 Adapted from Activate: An Entirely New Approach to Small Groups, copyright 2008 by Nelson Searcy and Kerrick Thomas. Published by Regal Books, a division of Gospel Light, Ventura, Ca., www.regalbooks.com.
Nelson Searcy is the founding pastor of The Journey Church of the City in New York City, which he and his wife, Kelley, began from scratch in 2002 and now has more than 1,000 members. He has personally trained more than 20,000 church planters and church leaders in live events and seminars through ChurchLeader Insights, an Internet resource for pastors. Prior to starting The Journey, he was the founding director of the Purpose Driven Community with Rick Warren at Saddleback Church. He is the author of more than 60 bestselling resources on church planting and church growth.
Kerrick Thomas is a teaching pastor at The Journey Church and regularly co-leads training events with Nelson Searcy. Prior to his move to New York to plant The Journey, he received a Masters of Divinity from Princeton Theological Seminary.