Caught in the Crossfire: How to Deal with Mean Girls
Caroline Vandenbree

Youth worker and English teacher

Updated

Feb 25, 2010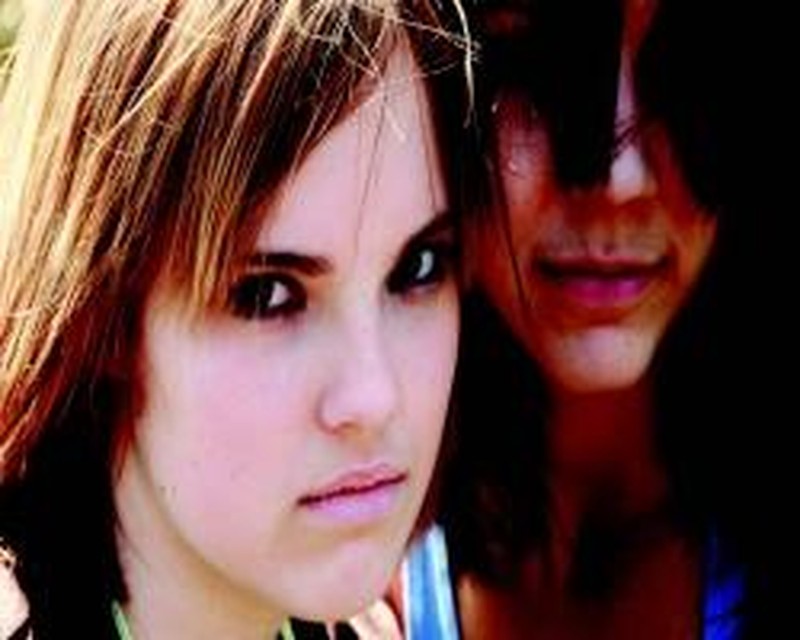 It was a typical day at the Christian middle school where I work, and I was witnessing yet another incident of girls being mean to each other. Maria, who was having a bad morning, broke down in class and cried. Jessica looked in the window of the classroom and saw Maria break down. Jessica is one of Maria's problems because she attacks her verbally. At lunch, Jessica attacked Maria verbally again, which led to Maria hitting Jessica. They both were taken to the office. Jessica was proud.

Every girl has at least one female nemesis in life. Mean girls exist everywhere, and the church is not exempt. Here are some steps I have taken to deal successfully with mean girls in my 16 years of youth ministry, my one year of teaching in a Christian middle school, and in my personal relationships with girls.

Building Relationships
One of the key elements missing with many young girls today is healthy relationships. Today's girls connect with others more than any other generation, but there is a difference between connecting and building healthy relationships.

I have found that special events for girls provide opportunities to forge stronger relationships. Retreats and sleepovers for girls are great places to create a safe environment for them to begin developing positive relationships with one another. It's also a great place to have "girl talk" and where adults can serve as listeners for the group.

You also can organize other small "girls only" events. Allow the girls to have a part in the planning. No matter what the size of the youth ministry, these events are important for the girls to connect with one another.

In addition, serving with others can create friendships that someone wouldn't expect to make. Whether it is caring for an elderly lady by cleaning her house, reading to young children, or cleaning the church nursery, the people working together begin to talk and generate friendships. This is especially true of females who usually connect best by talking. Our youth ministries need to continue to provide service projects for girls to be able to work and connect.

Depth Through Discipleship
Discipleship is valuable to any ministry, and for youth ministry its value can be raised by making it a time that is relational to Christ and to one another. There are many ways discipleship can be done with girls. Small-group Bible studies where girls can be authentic with one another are valuable to girls. Leadership training for girls is important to them, as well as the overall youth ministry; this is where they will learn how to lead with appropriate attitudes, not with aggression.

One part of discipleship I have found to be of utmost importance is mentoring. Female youth workers can be utilized best to mentor young girls. Enlist youth workers who are genuine, caring, mature, understanding and who have great listening skills. Before a youth worker mentors, be sure she won't cause damage because she hasn't worked through her own issues.

Other women can be mentors, too. Enlist elderly women to share wisdom with the girls, either in special events or Bible studies.

Empowering Teen Girls
The value system of girls today comes from empowerment. They are empowered when they are vicious to someone and by many different outside influences. They need to understand value comes from God. One way to guide their value system toward a positive change is by serving others. Serving comes from inner pride and love. While serving others, a person can find her true gift in life. When a young woman begins to discover her gifts and talents, she will begin to beam with a strong sense of confidence.

Youth ministries need to provide an arena for young people to use their gifts and talents. Allow students to use their talents to enhance the ministry. This will give value to the girls, and they will have an outlet for all their emotional energy. Music is one talent, but drama, teaching children, cooking, writing, art, dance and tutoring peers are just some of the other talents youth ministries can use with the students to change the value system young people have.

Along with confidence comes the value of using time wisely. When girls are busy serving and using their talents, there isn't much time to gossip, slander or think about other girls. The church needs to guide girls to occupy their minds with things from above and not be filled with empty, meaningless thoughts.

Demonstrating the Love of Christ
Gossip and slander, a perennial problem for the church as a whole, are behaviors that must be controlled in our youth ministries. The two sins may not be eliminated, but they can be lessened. Youth workers need to refrain from all gossip and slander. They should not be tolerated under the guise of prayer requests. Youth ministries need to set up guidelines to help eliminate these destructive actions. This would be a great area in which our youth ministries could take the lead and bring healthy relationships to the church.

We need to show grace to our students when they err. Girls will be mean, but we still need to love them. Within small groups, use examples of changed women in the Bible. Some examples are Mary Magdalene, the woman at the well, and the woman caught in adultery. Use testimonies of other Christian women who may have dealt with low self-esteem due to the bullying of other girls. Give your girls a safe place to be open without being bullied, and the meanness will lessen. Encourage the girls to be empowered by Christ through the gifts and talents He has given them.

Recently, I began dealing with these issues among my students. I, with my fellow teachers, decided it was time for an intervention. We showed the movie Odd Girl Out and had a discussion. The floodgates opened. One positive result is the girls now know we care.

As a woman, I know I always will have a nemesis. However, the way I choose to deal with the mean women in my life will determine whether or not I experience redemption and meaningful empowerment.