4 Challenges of Being a Pastor's Wife and How to Deal with Them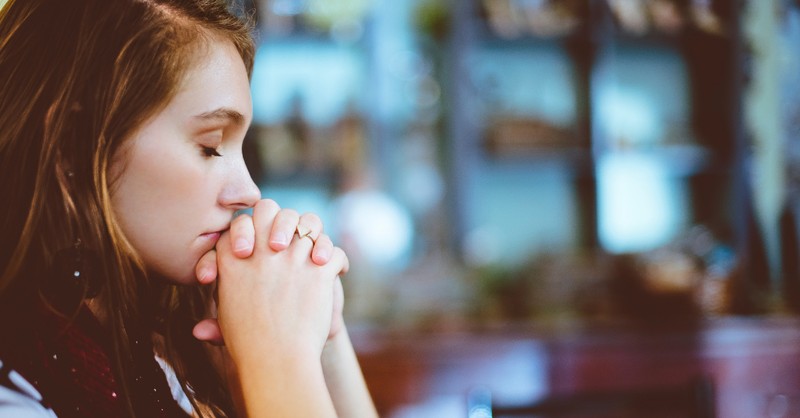 Ministry is a lot like the Olympics. It's made up of the agony and the ecstasy of shepherding God's people. This was brought home to me again when I spent a weekend with a few pastors' wives.
Tucked away in the mountains of Colorado, with a small group of pastors' wives, I asked a few simple questions about how life in ministry was going. As we sat around the fire, tears began to flow. While they all felt called to ministry, they didn't anticipate how challenging it would be. I understood.
As a young pastor's wife, I felt intense pressure to perform. I knew God had called me to shepherd people, but I often felt like I was drowning in expectations. Gradually, through 36 years of pastoral ministry, I learned to make some internal changes to manage my role.
Here's the thing: the role of pastor's wife is rather nebulous. It is usually not a paid position and lacks a job description, making it subjective to opinions and expectations.
What Does the Bible Say about the Role of a Pastor's Wife?
The Bible never clearly mentions the role of "pastor's wife," however, it does give instructions on how churches should treat their leaders. The Apostle Paul wrote, "Now we ask you, brothers and sisters, to acknowledge those who work hard among you, who care for you in the Lord and who admonish you. Hold them in highest regard in love because of their work" (I Thessalonians 5:12-13). The greatest Biblical example we have of a couple in pastoral leadership together was Priscilla and Aquilla (Acts 18:2-3, 24, 26). Priscilla and Aquila were tentmakers. However, after they encountered the Apostle Paul and were mentored by him, they became leaders in the early church. Their impact was legendary, and Priscilla and Aquila are referenced in four different New Testament books.
While the Bible is not specific about the role of pastors' wives, it is specific about everyone in the church using their gifts so that the body of Christ runs smoothly (I Corinthians 12:12-31) pastors' wives should function by using their gifts within the body of Christ. Ironically, this is often where the challenges begin.
Most of the pastors' wives I know have a profound sense of calling and love serving God. They desire to use their gifts. However, the pressures of ministry life have left many discouraged and ready to quit. As I've listened to pastors' wives and sought to encourage them, I've heard common themes in their challenges.
Photo Credit: Unsplash/Ben White 
1. A Pastor's Wife Must Cope with Criticism
Almost every pastor's wife I've spoken with has listed coping with criticism as her top challenge. She has a front row seat to the critical emails that come in on Monday morning. The criticisms are varied, everything from, "Why are the drums so loud?" to, "Your sermons just aren't feeding me anymore!" In light of the recent racial tensions here in the States, several have mentioned that no matter how their husband addresses those tensions, the critiques come flying. The same has held true during the COVID crisis. No matter how the church has handled the crisis and no matter what restrictions they've put in place, people have sent angry emails. Wives feel helpless as they watch their husbands crumbling under the pressure.
Far too many ministry couples have been hurt by the churches they've served. It's rather staggering and reminds me of what the prophet Zechariah wrote, "If someone asks, 'what are these wounds on your body? They will answer, 'The wounds I was given at the house of my friends'" (Zechariah 13:6).
My advice to pastors' wives when coping with the inevitable critics is to find a mentor or coach outside of the congregation who can be a sounding board. Finding a wiser, older friend who can pray with you. As you pray together, ask the Holy Spirit to show you if there is any truth in the criticism. Learning to process and pray with a mentor will give you encouragement and accountability for the long haul. Both Steve and I have done this through our ministry journey, and it has proved invaluable.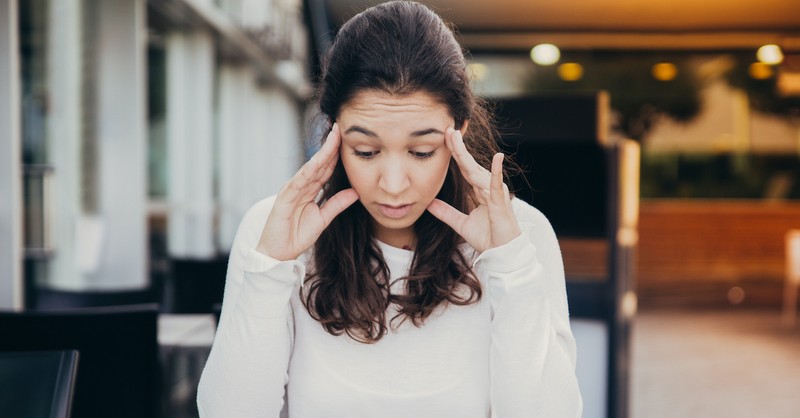 2. A Pastor's Wife Must Set Clear Boundaries
The expectations of some churches are extraordinary. For example, a young pastor's wife who was expected to be at every meeting the church hosted, called me crying because her young children need to be tucked in bed at night. This young pastor's wife is frustrated and needed permission to set a clear boundary with the church.
Another pastor's wife wrote me recently, that when she and her husband stepped in to serve the church, they were told, "You understand, this is a 24/7 job, right?" Wow! That has never been God's plan for ministers. Pastor's need Sabbath rest and time with their families.
Boundaries were God's idea. The Psalmist wrote, "It was you who set all the boundaries of the earth" (Psalm 74:17). Boundaries are merely the limits we set for ourselves. Even though Jesus was fully God, He was also fully human and as such was bound to the natural limits of a 24-hour day. In Mark 1:35-38, we find that Jesus escaped from the disciples very early in the morning for time alone with the Father. The disciples came running to find Him and exclaimed in a most annoyed tone, "Everyone is looking for you!" Jesus calmly replied that they were going to move on to the next town. Jesus understood His limits. He didn't heal everyone. He knew He needed time alone with the Father and He understood His purpose.
Pastors' wives who want to thrive in the long marathon of ministry life need to learn the art of what I call, "the sweet no." Saying "no" doesn't have to be rude or testy. It's simply respecting your God-given limits and setting clear boundaries. Ask the Holy Spirit for clear direction on when to say yes and when to say no.
Learn to practice self-care. Understand the limits of your body. Prioritize silence and rest. Know your gifts and where you might best serve and then set boundaries to stay in your lane no matter the expectations.
Photo Credit: ©GettyImages/MangoStar_Studio
3. Feelings of Isolation and Loneliness as a Pastor's Wife
Loneliness is one of the biggest struggles pastors' wives face. A study from Lifeway Research showed that a pastor's spouse is more likely to feel lonely and without close friendships than other people in the congregation. 69% report, "I have very few people I can confide in about the really important matters in my life." The comments I have heard validate this research.
One pastor's wife wrote me that ladies in her church only wanted to be friends with her because they saw her as a conduit to her husband. By becoming friends with her they felt they could manipulate the pastor and promote their agenda. Other pastors' wives have discovered that some don't want their friendship because they prefer to put their first lady on a pedestal.
Often it is the wife who is the main sounding board for her pastor husband. As he processes the criticisms, stresses, and hurts of ministry life, it's easy for his wife to absorb all those feelings. As a result of the stress, she may build protective walls around her heart.
Authentic friendships are essential! If you are struggling as the pastor's wife to find safe friends within the church, look outside the church. Ask God to show you a supportive network of friends where you can be authentic and share your heart. If you've built up walls, dare to open your heart again and seek to connect with those who have common interests. The effort you put into building true friendships will sustain you through the ups and downs of ministry life.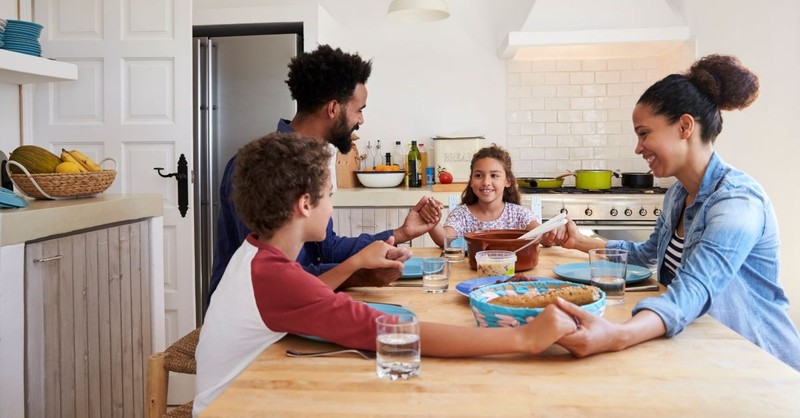 4. Keeping Family Life a Priority
It seems as though a strong temptation for many pastors is to prioritize the church over their families. In the pastor's eyes, the church is seen as God's work; but in his wife's eyes, the church is seen as his mistress. According to a study conducted in the early 2000's, 90% of pastors work between 55-75 hours per week. 90% of pastors feel fatigued and worn out and consequently too exhausted to invest in their kids and too tired to help with daily household chores. 80% of ministry spouses feel left out and unappreciated by their church and possibly by their husbands.
Honestly, it's a tricky balance. However, if the family is in chaos, most often the church is also in chaos. Author Peter Scazzero, wisely counsels pastors to lead out of the strength of their marriage.
For couples navigating the pressures of ministry life together, date nights, vacations, and prayer retreats are a must. For my husband and I, these have been essential. As my husband's ministry grew to churches of thousands, the pressures also grew. However, we realized quickly that if our marriage crumbled, so would the ministry. When our kids were young, we spent a lot of money on babysitters. We prioritized vacations so we could get away and recover, and we learned to take prayer retreats to seek God individually and together. In every location where we've served, whether a tiny church in rural America or the international chapel in Khartoum, Sudan, my husband and I have found beautiful outdoor places to walk and pray together. At times, pastors' wives have told me, "Oh we can't afford dates or vacations!" Our posture was, "We can't afford not to!" Dates and vacations don't have to be expensive to be impactful. With a little planning and creativity, pastors' wives can infuse some much need intimacy back into their marriages. And the power of praying together is huge.
Is Being a Pastor's Wife Worth It?
The challenges of being a pastor's wife are at times large. However, as I look back on our years of ministry life together, the benefits have outweighed the challenges. First of all, obedience to the call of God is paramount. There is no sweeter place than in the center of His will. Sometimes, He allows suffering and trials, but that's part of the journey and shapes deeper dependency on Christ.
Having a husband with whom you can share the joys of ministering together can build deep unity in your marriage. Hearing his thoughts on Scripture and working together on messages together keeps ministry couples in the Word together. Sharing the joy of watching lives transformed and seeing the faithfulness of God is extraordinary. The stories of God's provision through the years will be endless. Keep a journal and write down the stories of God's faithfulness, so that when the rugged times come, you can remember the goodness of God.
If you're a pastor's wife and feeling discouraged, may I encourage you? Hang in there and seek to put some healthy patterns in place. Find a mentor to share your hurts with, put some healthy boundaries in place, ask God for a supportive network of friendships and put some effort into your marriage and family life. God promises to be our provision and I have never known Him to fail.
Sources:
lifewayresearch.com
Bill Gaultiere, Pastor Stress Statistics
Peter Scazzero, The Emotionally Healthy Leader, (Grand Rapids, Michigan; Zondervan, 2015), 81
Photo Credit: @GettyImages/monkeybusinessimages
---