Haiti: What Should Your Congregation Know and Do?
Jay Sampson

Updated

Jan 27, 2010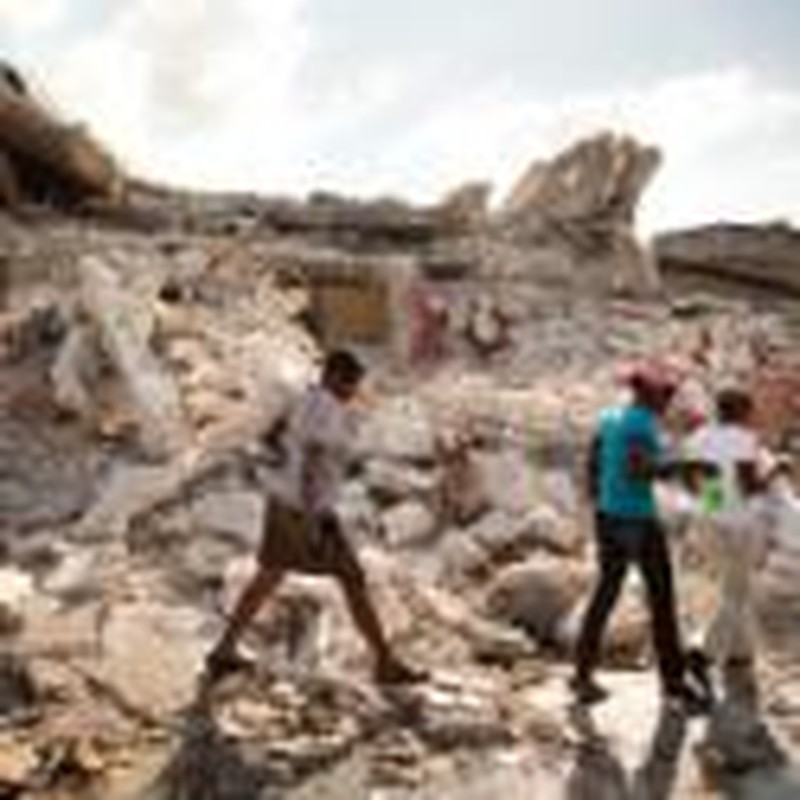 Seeking to know more than the devastation I witness on the news, I sought out Dr. Louima Lilite, a Christian college professor, fellow minister, and native Haitian in my hometown to get some first-hand knowledge and advice to pass along to my congregation and others who ask me what it's like there, and what they might do to help. Dr. Lilite was present in Haiti during the earthquake, and so has a unique point of view regarding the current states of his country and countrymen, and the wise response of Christian ministries. A detailed account of his experience and his view of the long but hopeful road of restoration can be found here.
What was your first-hand perspective of the devastation?
I was actually not in Port-au-Prince when the earthquake hit, but rather four hours away in northern Haiti. But we felt it strongly, so we were very aware that something significant had just happened. As word began to reach us of the devastation that had happened, the realization that many loved ones were in Port-au-Prince began to effect us all. Though all of my immediate family have been accounted for, many family members of friends and acquaintances were not.
We left Haiti two days after the earthquake, but the impact that was already apparent gave and gives us an idea of the impact yet to come. As I talked to peasants in the area, there was a real sense of "what will we do now?" Homes that had functioned to protect four people were now being used to protect nine. The economic impact was already being felt - many things were already twice as expensive as they had been just days earlier. At night in northern Haiti, cries and mourning of families who had lost loved ones could be heard. Driving towards Port-au-Prince, many trucks going in and out were in search of or providing escape for loved ones. It is hard to adequately describe the scene.
What is the current physical state of the country?
As I said, we left two days after the earthquake, but my sister is still in Port-au-Prince. She told us that they did not sleep in their house for a week - from the Tuesday of the earthquake to the Tuesday following. They decided to return to the house that Tuesday night but were awakened on Wednesday by the almost-equally-as-large aftershock. They have since opted to secure three tents and the family now sleeps on their own lawn. Getting food is still very difficult, as is driving. The stench of decay is everywhere, few can get adequate hygiene, the heat only intensifies each situation.
What was the reaction in the early days following the quake?
Personally it was just great shock. I feel as though I have suffered a great personal trauma. There is a lack of motivation to "do" things. I find myself wanting to sit and think often, even becoming weepy - which is fairly normal for those who have experienced trauma - and I am one who got to leave. The scope and depth of the damage is demoralizing. Some of the peasants had the mindset of "I might as well die."
By the same token, the great tragedy has also allowed us to see great strength. There are many who continue to testify to the greatness of God and see His hand even through and in this event. That said, there is a general lack of purpose and vision without knowing when or how restoration will happen. By far, fear is the greatest "emotion" being felt - fear of looters, fear of unstable structures, fear never finding loved ones, fear of being forgotten...
What then can concerned Christians do? How can we be involved in an effective way?
I believe that it is important for us as Christians to provide hope that doesn't sound trite - hope that also provides assistance. Haiti needs help. Haiti needs help in many forms. In the immediate, certainly Haiti and the aid organizations there need monetary help. There are some good organizations already in Haiti to which you can make donations that are doing and can continue to do significant and Christ-driven work. There is a need for able-bodied men and women who can work. There are organizations that are making daily flights. Missionary Flights International (missionaryflights.org) is one such group. Agape Flights (agapeflights.com) is another.
One group that I have a great deal of personal contact with in Haiti is the Haiti Hope Fund (hopeforhaiti.com). They would be an excellent contact both for donations as well as connections with avenues to physically help. That brings me to the real way in which I believe Christians can help: Haiti has immediate needs, but in order for the response of Christians today to make a true impact in Haiti, we must make investments in the country's long-term sustainability. There needs to be a change of mindset, not just infrastructures. That is why I believe organizations like Hope for Haiti are the best avenues for sustained change to be made. They invest in the country in many ways and have for years - including education and accountability. Through Christ-centered educational centers, like the Northern Haiti Music Camp that was so shaping to my own life, they invest in the future leaders of the country. The best way to have a long-term lasting impact in the country of Haiti is to join with partners who have been there, who are there, and who will be there for decades to come.
Jay Sampson is the Teaching Elder at Heritage Church in Shawnee, Oklahoma where he pastors literally tens of people every week. A father of three and aspiring fantasy baseball champion, Jay has been teaching at Heritage since 2007. Weekly podcasts can be found at www.heritageshawnee.org.
Dr. Louima Lilite, Oklahoma Baptist University assistant professor of music, was born and raised in Haiti. He serves as the coordinator of the annual North Haiti Music Camp in Limbé, Haiti. Lilite and his family -- wife Dephanie and daughters Abigail and Estelle -- were in north Haiti during the devastating earthquake on Jan. 12, 2010. Although they were not injured, it was several days before Lilite learned of the safety of his sister and her family in Port-au-Prince.
Photo courtesy Samaritan's Purse.
Original publication date: January 27, 2010