How to Engage in Politics without Destroying Your Ministry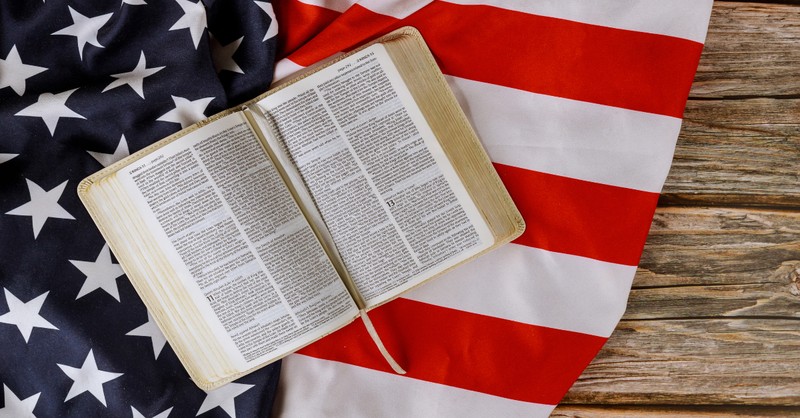 From the beginning of the pandemic, churches have experienced political upheaval in ways that could be considered unprecedented. Every choice that has been made, whether to hold live services or shift services online, to the determination of how many chairs could be allowed in an auditorium or chapel to maintain social distancing, to whether or not mask mandates would be enforced for staff and congregants, has been met with scrutiny, or appreciation or even sometimes anger.
To be in ministry over the past year and a half has been to walk the razors edge, being deeply cut no matter where our particular teams land on a certain issue. My husband, a co-lead pastor at our local church has received threatening emails, he's been told that he is a coward, and has been accused of all sorts of malicious intent. While I'd like to say that these are isolated events, the greater realization is that far too many pastors and ministry leaders are navigating through murky waters as it pertains to the church and politics.
Over the last 18 months, some churches have been swayed into their congregants' political leanings, while others have resisted. Several, as is in our experience, have made a commitment to maintaining a space of inclusion for all who have faith and yet may be divided by party lines. In my own ministry, I too have been confronted and challenged to take a stronger political stand and use my ministry as a platform for political agenda.
As a Christian, a women's ministry director, a pastor's wife, and also an American, I can say that I'm deeply grieved by the intense pressure to participate openly in the political sphere, but more so by the demand that my political leanings align with that of every person that I minister to. This is in fact an impossible task, and yet so often the expectation.
As I talk to other women in ministry, I hear an echo of exhaustion, defeat, and sometimes even fear. I hear of deep convictions and a desire to point people to the freedom of the gospels and to engage in biblical justice in one vein, and yet a confusion about how to connect with our communities with compassion and without agenda on the other.
As we evaluate ourselves, our leadership, and how we might engage with the communities and cultures around us perhaps we might begin by asking these 4 pivotal questions:
Was Jesus a Political Leader?
Throughout the gospels and epistles, Jesus' divinity and purpose on this earth are made abundantly clear. Jesus paints a picture of a kingdom that is not of this world (John 18:36), citizenship that is not bound by borders (Phil. 3:20), and equality of people no matter their race or economic background (Romans 10:12).
Rather than showing up to create political upheaval Jesus instructed his followers to "give back to Caesar what is Caesar's and to God what is God's..." ‑Mark 12:17
The apostle Paul reiterates this messaging in his letters to the church in Rome writing, "Let everyone be subject to the governing authorities, for there is no authority except that which God has established. The authorities that exist have been established by God." -Romans 13:1
Jesus was clearly not a political leader, in fact he modeled respect for the political system of his day. In our own leadership, as we seek to engage thoughtfully with the political systems over us, it may be helpful to remember that our ultimate hope should not and cannot ever be placed in the systems of this world.
As Psalms 46:6 reminds us, "Nations are in uproar, kingdoms fall; he lifts his voice, the earth melts." What was true of King David's day is true of ours, and though it is important to practice our civic duty we must first align ourselves to our faith, and the perfector of that faith.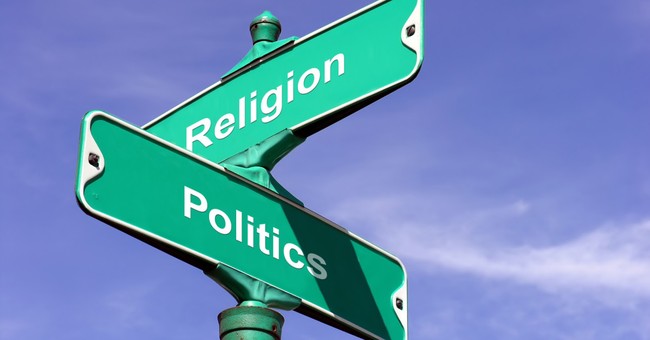 Photo Credit: ©Getty Images/J.S. Winborne
Are You Putting Politics before People?
To pretend that I don't have any political leanings would be a farce. Often, as I've approached ministry, I've wanted to hold fast to a "neutral position" whenever political conversations have come up. I'm learning, however, that I'm just not as neutral as I wished I were, but that I have to consciously place my love for people over politics. I've sat in bible studies that have been completely hijacked by political dogma and watched women shrink back in fear that if they use their voice they would be rejected or ostracized.
As followers of Christ and leaders in our own context, it is paramount that we check ourselves and our motives, specifically when it comes to political discussion, whether that be on social media or in our small groups. Our focus must be on building relational equity, seeing the person across from us, and sitting in a posture of empathy and desired understanding when we can't see someone else's perspective.
We need to stop firing shots across the bow at the masses, and instead create a space where people of faith can find freedom, security, and community despite their differences.
Are You Leading with a Posture of Patience and Humility?
As we lead, it is additionally important to evaluate what we are modeling. We must keep in mind that we are accountable for our actions and our words. The way that we treat people who have different viewpoints from our own is incredibly telling.
While we should have our own thoughts and leanings when it comes to politics, we should never use our positions of leadership to force those views on others. Rather, it is important that we create space for the people that we minister to. We shouldn't fear their difficult questions, nor should we presume that we know all the answers. As we focus on pointing those in our care to a biblical way of thinking, we will ultimately be led to a posture of humility. While we may still bleed for our own personal convictions, we can rest safe with our hope and faith in a God who is loving and sovereign.
What Ground Rules Are You Establishing for Your Leaders?
Each year as our women's ministry groups kick off our team meets with our leaders to encourage and equip them. We've had a long-standing Small Group Participant Agreement that we review with each member of our groups. This agreement lays out the guidelines of conduct for when we meet together. We address issues ranging from group involvement to confidentiality.
In our groups, we are doing life up against life and building authentic relationships. These relationships cannot thrive in unhealthy or unsafe environments. In toxic and unsafe groups the bottom always falls out and damage done can be irreparable. In order to avoid potential toxicity, our team has developed a framework to spot problematic issues and work towards resolving them quickly.
In the context of small groups, we focus our energy on the particular study or curriculum that we are using. If the group goes too far off-topic, the leader only needs to point to the small group agreement that we keep on our tables to return the conversation to the original topic of discussion. This agreement creates a safe boundary for leaders and the attendees of each group.
Conclusion
Ultimately, I believe that Jesus' examples within his ministry lay out the foundation for how we are to lead in our own ministry context. Though this season of political unrest may be new to us, or feel like a new and untraversed path to younger leaders, difficult political seasons are not new to the church.
As we determine how to lead well and set examples for those whom we serve, we might first consider looking at the examples of the early church. Furthermore, it may be helpful to evaluate in what areas church leaders have historically led well and conversely, in what areas we have failed the public. In our own retrospection, we may learn how to engage with the people God has called us to serve in new and unique ways. Hopefully, this will lead us to compassion and empathy, it will help develop ears to hear and a heart to serve no matter what issue we are tackling in our ministries.
Photo Credit: ©GettyImages/photovs
Rachel Baker is the author of Deconstructed, a Bible study guide for anyone who feels overwhelmed or ill-equipped to study the word of God. She is a pastor's wife and director of women's ministries, who believes in leading through vulnerability and authenticity. She is a cheerleader, encourager, and sometimes drill-sergeant. She serves the local church alongside her husband, Kile, in Northern Nevada. They have two amazing kiddos and three dogs. Rachel is fueled by coffee, tacos, and copious amounts of cheese. For more on her and her resources to build your marriage, see her website: www.rachelcheriebaker.com or connect with her on Instagram at @hellorachelbaker.