How to Resurrect Your Ministry
Whitney Hopler

Crosswalk.com Contributing Writer

2010

14 May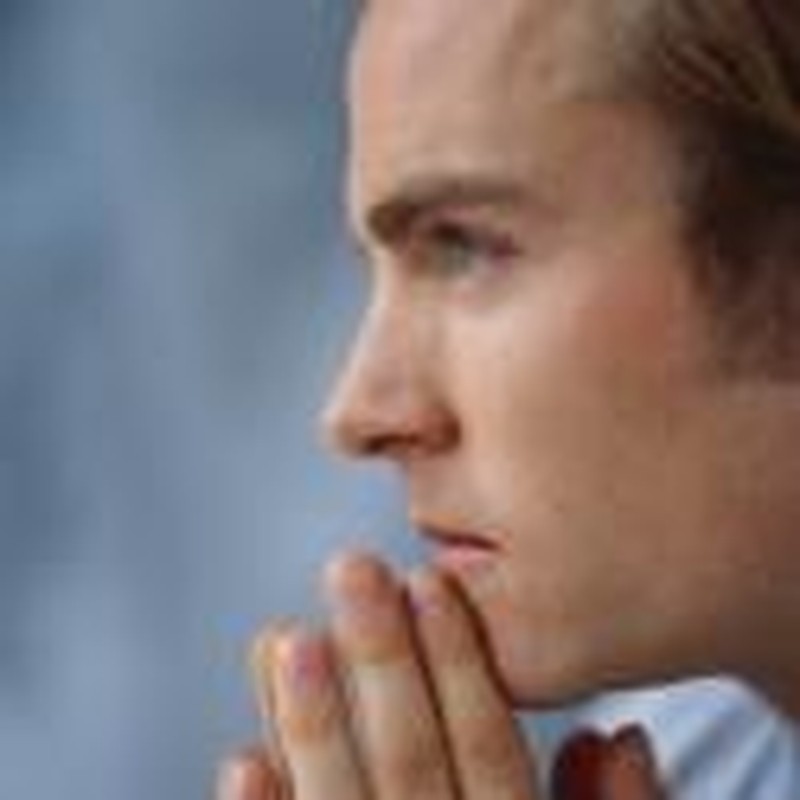 Editor's Note: The following is a report on the practical applications of Andrew Purves's recent book, The Resurrection of Ministry: Serving in the Hope of the Risen Lord, (InterVarsity Press, 2010).
If you've grown frustrated and discouraged by ministry work, it's time to renew your ministry. Centering your ministry in the reality of Jesus' Resurrection will give you the power you need to do the work He gives you with joy, while offering those you minister to real hope.
Here's how you can rely on resurrection power for your ministry:
Share in Jesus' work instead of focusing on your own efforts. Powerful ministry work involves simply joining Jesus where He's already at work, rather than trying to do work on your own for Him. Remember that Jesus' Resurrection means He is alive and active right now, ready to guide you as you seek the best ways to serve. So let go of your own ministry plans and pray for the ability to recognize and follow where Jesus wants to lead you. Regularly ask Jesus: "What are you up to, Lord, and what does it mean for me to get in on it?" Trust that God will encounter you through the people and circumstances in your life, and bring you into unity with Him to join His work. Always remember that it's not your ministry that makes Jesus present; it's Jesus' living presence who makes your ministry possible.
Notice Jesus' presence with you through the Holy Spirit. Be alert to the fact that Jesus is always with you in every situation - a real presence that you can speak about in the present, not past, tense. Expect Jesus to help you with every part of your ministry work. Keep Jesus' current presence with you in mind as you do your work, from writing sermons (asking Jesus to reveal what He wants to say through you right now) to engaging in parts of a worship service (such as celebrating Communion with the realization that Jesus is actually there with you and your congregation).
Declare good news. Thanks to the reality of Jesus' Resurrection, you can tell the people you minister to for certain that He loves them and will forgive and bless them if they choose relationships with Him.
Let the fact that Jesus is alive shape the way you live. Jesus has given you the most valuable gift possible - salvation - so let your gratitude motivate you to give Him the gift of living a faithful life. People are watching you closely to see if your beliefs are reflected in what you say and do every day. So ask the Holy Spirit to empower you to make the right decisions in every part of your life. Obey God's commands and live with integrity both inside and outside of church.
Be willing to follow Jesus anywhere. Sometimes you'll enjoy your ministry work, but other times, Jesus will lead you to serve in uncomfortable and even painful ways that demand sacrifices. Remember that Jesus loves people who are sad, sinful, abandoned, marginalized, poor, unhappy, desperate, sick, and dying. So don't hesitate to serve them whenever Jesus leads you to do so.
Expect power, not magic. Give up naïve expectations of magical results from your ministry work, such as instant miracles every time you hope for them. You can count on the fact that Jesus will always be powerfully at work, but He will choose to work in His own ways and timing, which may be different from what you'd like. During times when your ministry work is hard and you have little to show for your efforts, remember that God simply calls you to be faithful and trust Him with the results. He has a much bigger perspective on each situation than you can have, and some of His purposes may only be fulfilled through circumstances you wouldn't choose yourself. Don't take God's work for granted; just celebrate it with gratitude and joy whenever you notice it.
Make your relationship with Jesus your top priority. If you're no longer experiencing joy when you do ministry work, check the quality of your current relationship to Jesus. Always devote more time and energy to growing closer to Jesus than you do even to serving Him in ministry. Your ministry must flow from a dynamic and loving relationship with Jesus, rather than vice versa.
Point everything back to Jesus. Make the goals for all of your ministry work to bring glory to Jesus and direct other people to Him rather than yourself.
Help people be reconciled to God and each other through forgiveness. Jesus' Resurrection and the eternal life that makes possible for those who trust Him is the ultimate act of forgiveness. So make a habit of forgiving people who have hurt or offended you, as God commands, and help the people you minister to go through the forgiveness process themselves. When you have hurt or offended other people, ask their forgiveness and reconcile your relationships with them if possible. Encourage the people you minister to ask for forgiveness from the people they've hurt or offended, and help them set everything right with their broken relationships whenever they can. Confess and repent of your sins regularly so you can live in the freedom of God's forgiveness, and help the people you minister to do the same.
Be brave and bold. Ask Jesus to give you the confidence you need to follow wherever He leads you in ministry - even if it's way outside your comfort zone. Remember that if you're serving on Jesus' team, you'll ultimately experience victory over any problem you face, because He will eventually bring about good results that will count for eternity.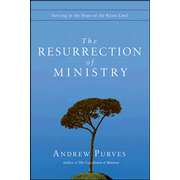 Adapted from The Resurrection of Ministry: Serving in the Hope of the Risen Lord, copyright 2010 by Andrew Purves. Published by IVP Books, a division of InterVarsity Press, Downers Grove, Ill., www.ivpress.com.
Andrew Purves holds the Hugh Thomson Kerr Chair in Pastoral Theology at Pittsburgh Theological Seminary in Pennsylvania. He is the author of numerous books, including The Crucifixion of Ministry: Surrendering Our Ambitions to the Service of Christ and Reconstructing Pastoral Theology: A Christological Foundation.
Publication date: May 14, 2010