How to See God
Jim Binney

Today's Christian Preacher Magazine

2005

13 Jul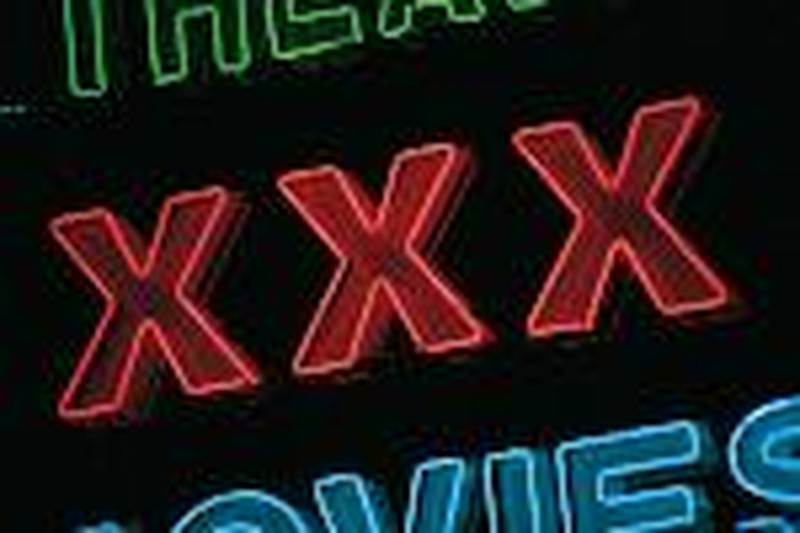 After I had been interviewed about the topic of pornography, my comments were published in a national Christian periodical. Within two weeks I received over two dozen calls from pastors desperate for help with their addiction. At about the same time, I counseled three pastors who had lost their ministries over Internet pornography. Approximately one-fourth of my counseling has been with those who have been grappling with problems of immorality-most notably, bondage to pornography. Why is this problem so prevalent among pastors?
In over 30 years of counseling, I have yet to find a single problem (spiritual, emotional, or behavioral) which does not have a root of origin, in part or in whole, in an unbiblical image of God.
Pornography is a case in point. Ezekiel, in his famous vision (Chapter 8), was shown 70 of the ancients of Israel gathered in a darkened room of the temple prior to going forth to lead the people in worship. They were surrounded by images of the idols of Israel, some of which were arguably pornographic in nature. What an awful picture! Ministers of God with instruments of holiness in their hands ready to conduct public worship but fixing their eyes upon sinful objects and filling their minds with lustful thoughts.
Despite all their qualifications for ministry-the advantage of maturity, association with other ministers, titles of respect, and theological knowledge-these men harbored some destructive thoughts about God ("the Lord seeth us not; the Lord hath forsaken the earth," v. 12). Their disbelief in God's ability to see them in their sin along with their misconception of His absenteeism fueled their sins. By embracing a lie about the omniscience and omnipresence of God, they were crippled in their belief and led like sheep to the slaughter.
In Romans Chapter 1, we are told that men "changed the glory of the incorruptible God into an image made like to corruptible man" and they "worshipped and served the creature more than the Creator." Why this perversion of life? Why did man glory in the image of man and fixate on the human form? The answer is found in verse 21: "because that, when they knew God, they glorified Him not as God." It was their failed image of God, their distorted view of Him, which led to their sin. That is the bad news.
The good news is that just as sin can be traced to dishonoring views of God, victory can be built on a biblical view of God. Isaiah's life was literally changed after his vision of God. He became a new man with a new mission. He came under heavy conviction of his sin; he found forgiveness and a new life purpose.
But all this happened after a new revelation of Who God is. "I saw ... the Lord ... high and lifted up ... Then said I, Woe is me ... Then flew one of the seraphims unto me ... and said ... thine iniquity is taken away ... Then said I, Here am I; send me" (Isaiah 6). Isaiah's conviction of his sinfulness came after his new view of God.
Likewise, his cleansing from sin and his new calling followed that vision. When he came under the truth of God's person, he had compelling reasons to change, and so does the person in bondage to sin. Indeed, the truth shall set you free, especially the truth about God's character.
The Goodness of God
"Have mercy upon me, O God, according to thy lovingkindness: according unto the multitude of thy tender mercies blot out my transgressions" (Psalm 51:1).
The thing that motivated David to return to his God was his all-consuming belief in the goodness of God. Like Paul, he believed that "the goodness of God leadeth ... to repentance" (Romans 2:4). David knew in his heart that the ears of God were open unto his cry (Psalm 34:15). This caused him to write, "I love the Lord, because he hath heard my voice and my supplications. Because he hath inclined his ear unto me, therefore will I call upon him as long as I live" (Psalm 116:1-2).
He saw God as a loving Heavenly Father with His arms outstretched and longing for his return, not as a divine bully of some sort, leaning over the battlements of Heaven with a revenging club in His hand. Most people are attracted to goodness and repulsed by harshness. David could climb into God's lap and hug His neck because he was comfortable and comforted with His goodness and love.
When you think about God, does His goodness come into mind first, or do you think of Him as austere and unyielding? The answer may affect your return to Him.
The Holiness of God
"I saw also the Lord ... high and lifted up ... Holy, holy, holy" (Isaiah 6:1, 3).
When Isaiah saw the Lord as holy, it radically and permanently changed his life. First, in the way he thought of himself: "Then said I, Woe is me! for I am undone; because I am a man of unclean lips: for mine eyes have seen the King" (Isaiah 6:5). Isaiah no longer coddled himself into thinking he wasn't so bad after all. He had come into the illuminating light of God's holiness, a light that penetrated every cave of his heart and exposed every vile thought lurking in the shadowy crevices.
As long as he loitered in self-congratulations on the perimeter of the light, he could compare himself favorably to those even deeper in the shadows. But once he was exposed to the brilliance of God's pure light, he could no longer dissimulate. Every wart and cankerous sore on his soul was exposed to the light.
The Fear of God
"By the fear of the Lord men depart from evil" (Proverbs 16:6).
The fear of God is one of the least understood aspects of an effective Christian life. Perhaps this is because of a misleading imbalance of teaching. We tend to emphasize either the severity of God to the exclusion of His goodness (the tendency of Separatists) or His goodness to the exclusion of His severity (the tendency of Neo-evangelicals).
The Apostle Paul, on the other hand, stresses a careful balance of the two. In writing about the fear of God, he exhorts us to "behold therefore the goodness and severity of God: on them which fell, severity; but toward thee, goodness, if thou continue in his goodness: otherwise thou also shalt be cut off" (Romans 11:22). He brings a needed balance to the discussion, but at the same time voices a strong warning about sinning against God. He is teaching the fear of God.
This fear includes a trembling sense of awe in the presence of His powerful justice and retribution against sin. In this day of sexual philandering and the public ministerial failures of Jim Bakker, Jimmy Swaggart, and Jesse Jackson, the attitude of Americans toward God's justice seems to be a collective yawn instead of a fearful cry.
But any healthy fear of God includes an awestruck sense of God's holiness while the stains of one's sin still appear on his hands. A biblical fear of God dictates that before one draws nigh to God, he must be cleansed. "Draw nigh to God, and he will draw nigh to you. Cleanse your hands, ye sinners; and purify your hearts, ye double minded" (James 4:8).
Why does a man sing in the choir with sin in his heart? Why does a man serve on the board when the chamber of his imagery is stocked with vile images? Why does a man attempt to serve a holy God with contaminated hands? It is because "there is no fear of God before their eyes" (Romans 3:18).
The sexual sinner is often frustrated in his search for God by the feeling that God is so distant. He seems so cold, remote, and untouchable.
While it is true that "No man hath seen God at any time," it is also true that "the only begotten Son ... hath declared him" (John 1:18). Moreover, Jesus has stated, "No man cometh unto the Father, but by me" (John 14:6). Jesus is telling us that not only is He the means to God, but also the method for coming to know God. Let me explain.
A premature baby girl was born in a California hospital. Weighing less than three pounds, she could fit in the palm of her grandfather's hand. She was given less than a five percent chance of living three days. She had an intravenous tube in her foot and another in her navel. There was a feeding tube and a breathing tube down her throat. The fragile child lay helpless in an incubator, gasping for every breath. To make matters worse, her father had panicked at the thought of caring for this child and had run away.
The grandfather was called upon to stand in as the little girl's surrogate parent. Led into the neonatal unit, he was shocked at seeing his granddaughter for the first time, but his heart went out to her. "What can I do to help?" he asked.
The nurse said, "Watch carefully what I do." She reached into the incubator and with the tip of her finger, gently rubbed a patch of the baby's skin that was not covered with wires or tubes, and at the same time, she spoke endearing words of love and assurance to the baby. She looked at the grandfather and said, "Can you come in every day and do that for 15 minutes?"
The grandfather readily agreed, but asked, "Why?"
The nurse replied, "In order for this little baby to bond to you as her father, she must learn to connect your voice to your touch."
The same can be said of every soul of man born into sin and facing certain death. To really know God, there must be a way to bond to Him as our Father. That is, we must be able to connect His voice to His touch. "In the beginning was the Word" (John 1:1)-that's His voice. "And the Word was made flesh and dwelt among us" (John 1:14)-that's His touch. The Apostle John wrote about Christ: "which ... our hands have handled, of the Word of life" (I John 1:1). The Lord Jesus Christ is the very God you need to know. He also is the Living Word Who combines God's voice and God's touch in One.
Any victory you can hope for is in God, and God is in Christ, and Christ is in you. He is where the victory is.
Do you long for that peace? Do you desire to find rest from your exhausting journey away from God? Jesus said, "Learn of me ... and ye shall find rest unto your souls" (Matthew 11:29). Learn to see God aright.


---
Jim Binney is a biblical counselor with a counseling center for ministry couples in New Concord, Ohio. He is author of the book Living Purely in an Impure World. He can be reached at 740-872-3816 or leadministries@juno.com.

Today's Christian Preacher is the magazine for those involved in ministry and those training for ministry service who live in the United States. TCP won't help you preach a better sermon or build a larger ministry. It will help you in your personal life. For more information, call 1-800-588-7744.

© Right Ideas, Inc., 2005, www.rightideas.us