How Your Church Can Attract More Men: A Proven Blueprint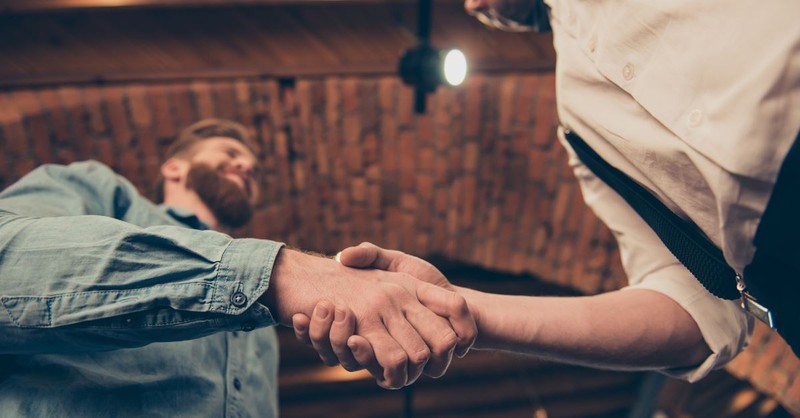 The typical Christian church in North America draws an adult crowd that's 62 percent female. But growing churches are gender-balanced. If you want your church to grow, you need to attract and engage men.
But how does an established church attract more men?
About 10 years ago David Murrow, the author of the best-selling book Why Men Hate Going to Church, was leading a pastors' training session in Illinois. "How many of you have more active men than women in your church?" Murrow asked. To his surprise, one hand rose up. And the hand had nail polish on it.  
The hand belonged to Jennifer Wilson, pastor of Grace United Methodist Church in LaSalle, Illinois; a community of around 10,000 people.
Founded in 1873, Grace UMC found its attendance declining until Wilson decided to make some changes.
She didn't get rid of the pews. She didn't get rid of the stained glass. She didn't replace hymns on the organ and piano with a praise band complete with electric guitars and drums. Instead, Wilson implemented more subtle changes designed to make Grace more attractive to the men of the community.
What was the impetus for Wilson's approach? It was Murrow's book. That book changed how Wilson "thought about who's sitting in the congregation on a Sunday." To get more active families, she knew that she had to engage men. To do that effectively, she needed to create an environment where these men felt comfortable, not repelled, when they walked in the door. Here are some of her proven ideas:
Choose décor that appeals to both men and women.
The interior of the Grace UMC building had been decorated by grandmothers. The sanctuary was festooned with quilts, banners, and flowers – and a lace doily on the communion table. Walls were painted lavender and pastel shades.
"This type of decor sends a very powerful message to men that that church is for women, particularly older women," says Murrow.
Recognizing that some of the women of the church had made the quilts and banners, Wilson went to the women's group in the church and explained that she was trying to make the building more man-friendly. Once the women understood the direction, they were all on board. The quilts and banners came down. Pinks and lavenders were replaced with Army green, rust, and colors of the field.
Even the background images on the TVs in the sanctuary got a makeover. Flowery images were replaced by outdoor scenes – mountains, streams, rivers, rocks, hikers – that appeal to both men and women.
For most men, the sermon is the most important element of a worship service.
"When men come to church, they want to learn a mind-blowing truth about God that rocks their world," says Murrow. "That's why they're there."
Describing herself as a "series preacher," Wilson decided to choose sermon series topics that would appeal to men. She preached on power, money, and of course, sex. "I think preachers generally would rather preach on tithing than sex," she says with a smile.
The men loved that series and other sermons with topics that were aimed at them.
Choose worship songs with imagery, language, and cadence that aren't primarily feminine.
"A lot of smaller churches think that they have to adopt contemporary worship," says Murrow, "so they take gather a few middle-aged and older musicians and tell them to do contemporary rock-'n-roll in a space that's not really conducive to that type of music. It can fall flat."
So Wilson stuck with traditional music – traditional hymns on organ and piano. And the church is packed with young families. Why? Wilson chose songs that appeal to men.
"I found a lot of songs in the United Methodist hymnal that are overtly feminine – the images, the language, the cadence…everything about them," she says. None of those songs are sung in a Sunday worship service. Instead, Wilson brought back the "battle songs," such as "A Mighty Fortress Is Our God" and "Onward Christian Soldiers."
Wilson also altered the service liturgy to make it more man-friendly. "I write my own liturgy," she says, "so I began to look at liturgy through the eyes of a bricklayer, a mechanic, a local farmer. And I began to use imagery that would resonate with them." She stopped using gender-neutral Bible translations and opted instead for Scripture that refers to God with male pronouns.
The results: men began inviting their co-workers, friends, and sons; and became active in growing the church.
"We didn't announce that we were going to be somehow man-friendly," says Wilson. Instead, she made gradual changes over time. As a result, no one perceived that Grace had become an overtly masculine church.
But the men loved the changes and, as a result, loved the church. They felt comfortable inviting their co-workers, their friends, and their sons. Seeing new men at church became a pattern. Men did more than just attend worship services. They became active in the life of the church.
"The more active men you have in your church," says Murrow, "the more likely it is to be growing." That's exactly what happened at Grace. The church had to knock down the wall between the sanctuary and the narthex to create more seating in the sanctuary. It had to expand from two Sunday worship services to three. It also began to add new ministries and missions.
As more men joined, families grew stronger.
Wilson wasn't trying to leave women out of the picture. She simply recognized that reaching men is critical to the growth of a church. According to her, most men feel sidelined at churches. "The minute you engage them," she says, "not only do you engage the men, you engage the family, you engage generations with them."
Grace experienced more than numerical growth. The church saw lives changed.
As men, especially fathers, became leaders, marriages were saved, and families grew stronger. Formerly estranged couples began to pray together regularly. Women say that their husbands have become more open, more understanding, and more forgiving.
All because a female pastor adopted a strategy of striving to reach and engage men.
For more on the story of Grace United Methodist Church of Lasalle, watch this video.
---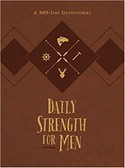 Chris Bolinger is the author of Daily Strength for Men, a 365-day daily devotional published by BroadStreet Publishing and available at Amazon, Barnes & Noble, Christian Book Distributors, DailyStrengthForMen.com, and other retailers.
Photo Credit: ©GettyImages/Deagreez