Interview: I would have never chosen Christianity
Expository Thoughts

Expository Thoughts is a blog dedicated to accurate Bible study, preaching, and teaching

2011

28 Oct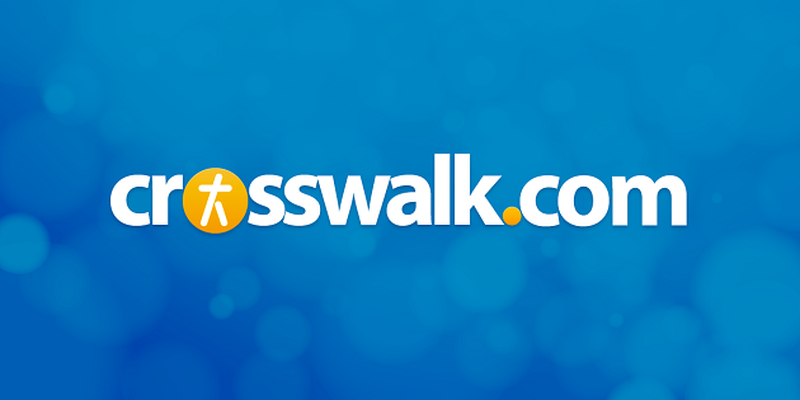 By Paul Lamey
The following is an impromptu interview I conducted with . . . well . . . myself. Enjoy!
Interviewer: Well I see you have joined the team at Christianity.com with your little blog called Expository Thoughts. Where did that name come from?
Paul: We are excited to be partnering with Christianity.com and biblestudytools.com to syndicate our writing, the resources here are amazing. The name Expository Thoughts comes from one of my heroes, J. C. Ryle. He was a powerful writer, pastor, and preacher within the Church of England in the 2nd half of the 19th Century. His commentaries on the gospels were called Expository Thoughts. He was the first bishop of Liverpool (where the Beatles came from) and Ryle had little tolerance for what we might call "pretend Christianity." Ryle's book Holiness (along with numerous others) made a lasting impression on my Christian development. Everyone should read at least one Ryle book in their lifetime.
Interviewer: You refer to "we" at Expository Thoughts. Do you always refer to yourself this way or are there others involved?
Paul: One of my seminary professors would refer to himself using the editorial "we" which was always a hoot but actually, in my case, others are involved. Two old friends of mine will join me here at Expository Thoughts and share the writing responsibilities: Randy McKinion and Matt Waymeyer.
Interviewer: Tell us about Randy, is he from Scotland?
Paul: I suspect there is some Scottish heritage in there somewhere; he actually grew up in Mobile, Alabama (my hometown), which is where we met many years ago. He played college baseball and began studying as an engineer before the Lord redirected his plans. Randy's love for Scripture lead him to pursue studies at The Master's Seminary (M.Div) and Southeastern Baptist Theological Seminary (Ph.D). He is an insightful Old Testament theologian, teaching OT and biblical languages at Shepherds Theological Seminary (Cary, NC). He is also an elder at Redeemer Community Church in Fuquay-Varina, NC, which is a recent church plant (2008). It's not all academics for Randy, he is married to April and they have two boys and a little girl.
Interviewer: So what about Matthew Waymeyer? Clearly he's not Scottish.
Paul: Matt is a committed cheese-head and follower of all things Green Bay Packers (Favre who?). He is from Wisconsin, has been all over and recently joined the faculty at The Master's Seminary. Matt is one of the most careful and precise thinkers I know. He is a diligent writer and has published two books so far and I look for many more before he checks out. I met Matt at The Master's Seminary where he received his M.Div, Th.M, and is now working on his Th.D. He is married to Julie and they have five children.
Interviewer: Why these guys?
Paul: It's simple to me. I want to read someone that thinks like a pastor, writes with theological precision, and ties his own shoes. These guys know how to think and write but they also love the church. They are committed churchmen who believe that the best theologians need to be ministering in congregations not cloistered away in academia.
Interviewer: And you?
Paul: I'm an absolute nobody who shouldn't be alive. When I really stop to think about my life, I can only shake my head and praise God for His wonderful grace. I studied at The Master's Seminary (M.Div; D.Min) and I've been a pastor at Grace Community Church in Huntsville, AL since 2002. I'm deeply blessed by my wife Julie and four extremely crazy children.
Interviewer: Anything else?
Paul: Here's something I've been thinking about. Here we are—Christians, writing on a website called "Christianity.com" and all following Christ in our various pursuits. It is tempting for us to think that this life is something that we have designed and created for ourselves. The skeptic might say that our Christianity is nothing more than wish fulfillment. The truth is, I would have never created this for myself. The human bent is too selfish to pursue a God who calls us to love Him more than anything and to love others with like passion. I would have never chosen Christianity. One theologian states this well:
"The biblical God is nothing like what we would create. The kind of god humans are tempted to create is a servile genie, ready to fulfill our consumerist whims and to stay out of sight (until emergency hits). But the God of Scripture is the lion of Judah. untamable, not safe. Demanding, not accommodating. He is hardly what we would create. Surely the God we proclaim is anything but a human concoction" (David Clark, To Know and Love God, 218).