3 Painful Ramifications of Being a Pastor's Wife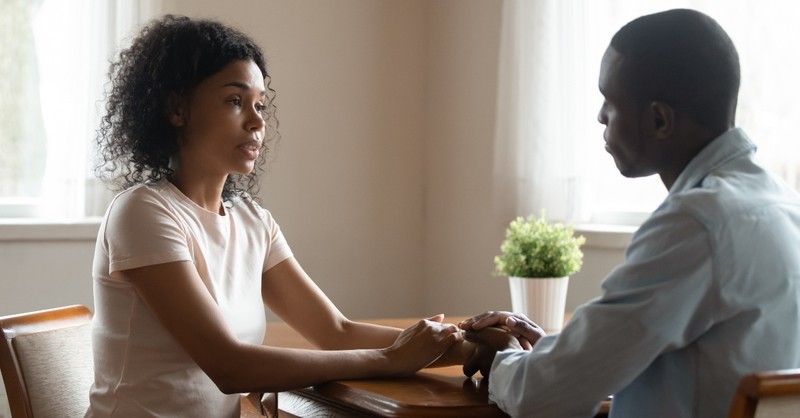 Pastors' wives come in all shapes and sizes. We arrive to ministry with a wide range of cultural backgrounds, educations, careers, and family dynamics. Just like the congregants of the churches in which we serve we have experiences with loss, trauma, depression, and mental-health battles. We may have political leanings or strong political convictions, or none at all. Some of us enjoy fashion, while others of us could care less, some of us wear makeup and some don't. Some of us want to fully support our husbands in ministry while serving right alongside them, while others of us want to work outside the home. Some of us want to stay home and raise our babies, while others of us do not have children or do not want to have children.
Truly, it goes without saying that pastors' wives do not fit into a singular box. We are complex women, just like other women, but we also happen to be married to men in ministry. With this comes great privilege and great responsibility. In ministry circles, we talk about the privilege and responsibility of serving our spouses and our community through ministry. However, what we often talk about less, are the heavy burdens and painful ramifications that can come along with being a pastor's wife.
During my first decade of being married to a pastor, I identified three "biggie" ramifications of my role as a pastor's wife—specifically a young and newly married pastor's wife. If you are married to a pastor and are struggling with your roles within marriage and ministry, please know that you are not alone. If you are not married to a pastor but would like to develop a stronger sense of compassion for your pastor's wife, please take a look at this list, and take it to heart.
Demands on Our Time
As a brand-new pastor's wife and newlywed, I was wholly unprepared for what a life in ministry would demand. After my husband accepted his first role in ministry as a youth pastor, I continued to work full-time at a high-demand job with a two-hour daily commute. My free time was fairly minimal, but still, I scheduled in time for small group gatherings, Sunday worship—which I often did completely by myself, while my husband worked—and connecting with the other pastors' wives and members of our church.
It all came to a head one weekend when we had a staff luncheon planned for the whole team. The pastors' wives were asked to provide the meal. We were each assigned an element of the meal. To the shock and awe of the other pastors' wives, I had to sheepishly confess that I don't really know how to cook. At the time, now 12-plus years ago, I could hardly even hard-boil an egg or make a baked potato. Nevertheless, after working a 60-hour workweek, I came home and attempted to make a side in preparation for this gathering.
I thought I could prepare a small batch of oven-roasted red potatoes ahead of time and then bring them to the gathering directly after church. I came home from church that Sunday only to discover that the potatoes had oxidized—I didn't even know a potato could do that! There were tears. I felt mortified that I couldn't bring anything to the gathering and felt like a complete failure as a pastor's wife; obviously, there was more than just my failed potatoes that made me feel like a failure.
Oh, how I wish I knew then what I know now. As pastors' wives, we do not need to say "yes" to every little thing that is asked of us. I've had such a hard time with this, I hate saying no, but as the years in ministry go on, I am slowly getting more comfortable holding boundaries and protecting my time when needed.
It is okay to say no. It is okay to release other people's expectations of us. We cannot live up to every single expectation placed upon us, furthermore, it's just not our job to do so. We need to be in the business of pleasing God, using our giftings whether that is cooking or working a high-capacity job to draw others to Christ. We are to be loving and supporting of our spouses in a Biblical manner, everything else is just frosting.
Over the years, people have learned not to ask me to provide a meal or serve in our children's ministry or volunteer for our worship team. I don't have an aptitude for those areas of service. Not all pastors' wives can carry a tune. Each of us is uniquely made and has unique gifts to use.
So, the next time someone within your congregation asks you to do something that you know is not in your wheelhouse, rather than giving an obligatory "yes" flex some brave and give an authentic "no." Maybe follow that "no" up with how you can help in another way, if you feel so led.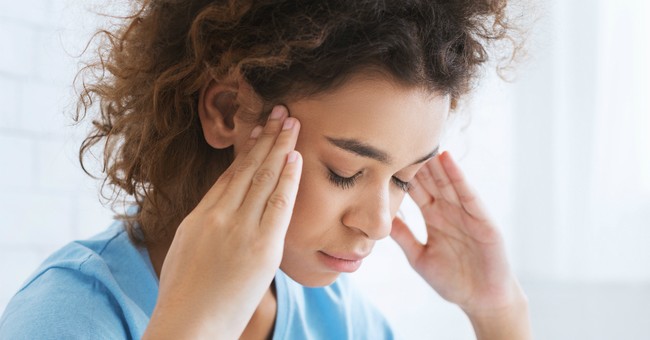 Photo Credit: ©GettyImages/Prostock-Studio
Unrealistic Expectations
Shortly after the baked-potato meltdown, my husband and I discovered that we were going to add a baby to our family. Full disclosure, our firstborn was the best "whoopsie" to ever happen to us. Even still, we were young, living a state away from our families, and pretty much unprepared to be parents.
I worked right up until my due date and expected to go back to work shortly after giving birth. A couple of complications in labor meant that I had extra healing to do. I took a longer leave of absence but ultimately returned to work. I was completely shocked and broken-hearted by the amount of cynicism I received once I went back to work.
The comments and "suggestions" were rather ridiculous. I remember being told that pastors' wives shouldn't work outside the home once they brought children into it. I had to bite my tongue through each one of these comments.
These suggestions were wildly ridiculous considering that at the time my income was what paid our mortgage and provided our insurance. To this day, I find it unsettling that pastors' wives are still often expected to stay home and maintain the sole role of homemaker. Homemaker is a beautiful and valuable role in any family, however, the reality is that more often than not, families, even ministry families, need dual incomes.
Rather than shaming pastors' wives for working outside of the home, maybe we should consider supporting them, lifting them up in prayer, offering babysitting, or other tangible support as needed.
Loss of Friends and Members of the Church
Losing friends and relationships with others while serving alongside my husband has probably been the most painful ramification of being a pastor's wife that I can think of. Having unrealistic expectations placed upon me, or having others make demands of my time—all of that is nothing in comparison to the pain and grief associated with losing friends in the church.
Over the years I have lost friends, or my husband and I have lost friends, for a myriad of reasons. We've lost friends over differing theological standpoints. People, who we love, have left our faith community because they wanted my husband to preach more on end-times or less from the Old Testament, or more topical or less exegetical. People have left the church because the music was too loud, or not loud enough. They've left because they didn't like the sermon illustrations or because they were mad about something, but they never wanted to tell us what that "thing" was.
It is heartbreaking and gut-wrenching to fall in love with people, to do life with them, for our children to form bonds and friendships, only for those people to abandon our community, or us. It hurts. I fully understand that God moves people around. I am fully aware that sometimes people are called out of one church body and into another. But what crushes me, and many of the other pastors' wives that I know, is when we lose sight of the fact that we all belong to one singular body. We may have differing viewpoints on certain issues, but why should those viewpoints mean a break in the relationship? Biblically, it shouldn't.
Conclusion
At the end of the day, as pastors' wives, we need to understand that the weight of ministry does not just fall on our husbands' shoulders, it rests upon ours as well. Therefore, we must constantly go to our Father for strength, affirmation, and even protection. There will be days that the weight of those unrealistic expectations, the demands of our time, and the grief of lost relationships can be more than we can bear on our own. Fortunately, we aren't meant to do it alone. We must press into our relationship with God, our spouse, and our trusted mentors to continue doing this deep and sacred work, in whatever context God is leading us to. We must have grace for ourselves, and let God's grace be sufficient for us.
Photo Credit: © Getty Images/fizkes
Rachel Baker is the author of Deconstructed, a Bible study guide for anyone who feels overwhelmed or ill-equipped to study the word of God. She is a pastor's wife and director of women's ministries, who believes in leading through vulnerability and authenticity. She is a cheerleader, encourager, and sometimes drill-sergeant. She serves the local church alongside her husband, Kile, in Northern Nevada. They have two amazing kiddos and three dogs. Rachel is fueled by coffee, tacos, and copious amounts of cheese. For more on her and her resources to build your marriage, see her website: www.rachelcheriebaker.com or connect with her on Instagram at @hellorachelbaker.