Pastor Answers Call to Free Innocent Prisoners
Sarah Golin

Religion News Service

2008

9 Oct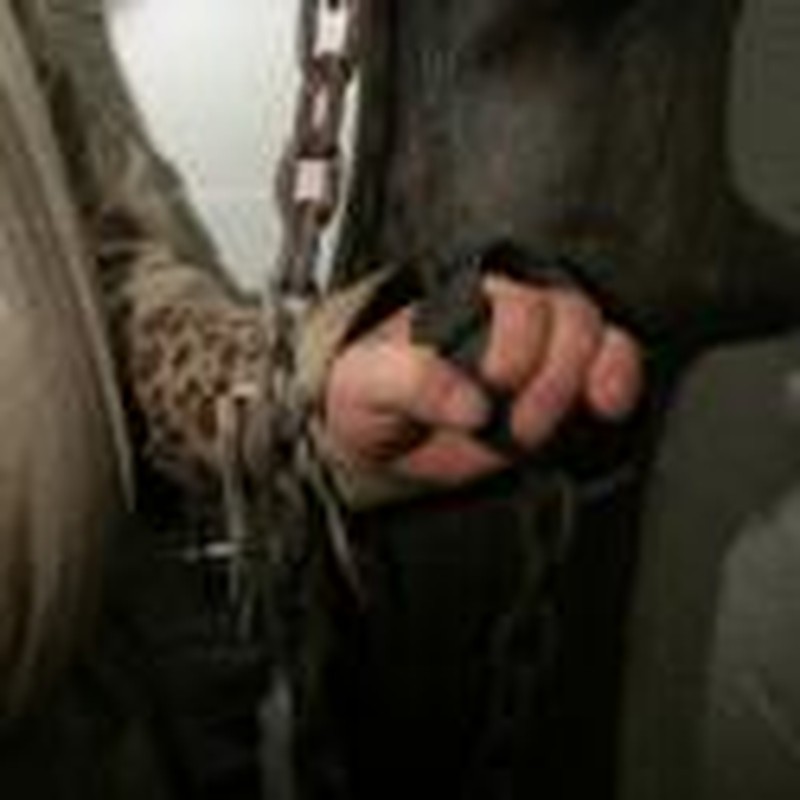 PRINCETON, N.J. -- Two months ago, Daryl Burton was sitting in a jail cell in Jefferson City, Mo., serving the 24th year of his sentence for the shooting death of a gas station attendant.
On a recent Saturday, Burton stood in a leafy backyard under a white tent with about 125 other partygoers.
"This seems surreal. I'm still pinching myself," said Burton, 46.
"This is unbelievable."
Burton had been sentenced to 75 years in prison for the 1984 slaying, a crime he said he didn't commit. He was freed Aug. 29 after an eight-year legal effort by the Rev. Jim McCloskey and McCloskey's co-workers at the Princeton-based Centurion Ministries.
McCloskey has been laboring nearly 30 years to exonerate innocent prisoners, and hosted a gathering in his yard to celebrate seven men released from jail in the past two years.
"Each of these seven men spent anywhere from 24 to 30 years in prison for the crimes of other people. Collectively they spent 188 years in prison," McCloskey told the crowd, which included the seven men and their families, lawyers and investigators who worked on the cases, other exonerated inmates, and well-to-do Princeton supporters of Centurion.
In the Missouri case, Centurion investigators uncovered key witnesses who had never been presented to the defense.
Going to prison will change anyone, Burton said, "but when you are in prison for a crime you didn't commit, that just compounds the issue.
... You have to face physical, mental and emotional trauma, and you never know what's going to happen day to day. ... And you haven't done anything to be there."
The fight to clear a convicted inmate is long, expensive and full of uncertainties. "Once you are convicted, all odds are stacked against you," said Barry Scheck, a New York lawyer and founder of the Innocence Project, which exonerates inmates primarily through the use of DNA evidence. "To get a conviction vacated is extremely difficult."
Centurion has brought freedom to 43 inmates since its first case in 1983, poring over documents, re-interviewing witnesses or running down people the police never talked to.
"We're like the tortoise," said Kate Germond, who met McCloskey in
1986 after reading an article about him in The New York Times. She became Centurion's second paid staff member and is now its co-director.
Germond, 61, says it may take Centurion five years of investigating to decide whether to take a case. If the case is accepted, it typically takes another five years before the person has a shot at freedom.
Careful vetting, she says, is how they determine a person is truly innocent, because instincts are often wrong. "Sometimes, the nicest guys turn out to be guilty, and the jerkiest guys turn out to be innocent," she said.
Costs for each case range from $150,000 to $300,000, according to McCloskey. Overall, the organization has an annual budget of about $1 million, most of it from private donors.
McCloskey, 66, came to his cause in midlife. Born into a well-to-do Philadelphia family, he graduated from Bucknell and had a successful business career.
Yet despite financial success, "I felt shallow, selfish, unfulfilled, lacking any real authenticity in my life," he said. "I was single, I didn't have a family, and something was really missing."
He had stopped attending church in college but started worshipping again at a Presbyterian church outside Philadelphia. Over time, he started to feel a calling to enter the ministry.
"I'm reading the Scriptures on a Saturday night at home, and I just happened upon the 21st chapter of Luke, where the resurrected Christ is talking to Peter and he says, 'When you were young, you walked where you would. When you are older, I will gird you and lead you to another place.'
"And so I thought the Scriptures were talking to me."
That other place would turn out to be Princeton Theological Seminary, and from there a prison ministry that led to his current work.
He entered the seminary in the fall of 1979, and in his second year of school chose an internship as a student chaplain at New Jersey State Prison in Trenton, where he would counsel 40 men on a single tier. One was Jorge "Chiefy" de los Santos.
"From day one, all de Los Santos would talk about was his innocence.
He would exhaust me, he was so obsessed," McCloskey said. "All he could talk about was how he got framed."
Unsure whether to believe him, McCloskey read through the trial transcripts.
"Around Christimastime, I came back to Chiefy and said, `I believe you are innocent. Of course, I don't know if you're innocent, but I believe you, and I'm going to take a year off (from seminary) to move the ball forward, to see what I can do. That's my Christmas gift to you.'
"But it was also his gift to me. Because I thought if this man is innocent, and I believe he is, and if I can help free him, that is a meaningful, purposeful endeavor, and this makes me feel as if I'm really doing something for someone else."
After his exoneration, de los Santos did well for a while but later returned to drugs and died of an overdose in the late 1980s in the Bronx, McCloskey said.
But McCloskey insists his effort to free the man wasn't wasted, because it launched Centurion Ministries. By the time he graduated from seminary, he had two more innocent convicts he was helping.
McCloskey says his work -- including following-up with clients after their release -- "becomes a lifelong relationship." Freed inmates like Earl Berryman, one of Centurion's early success stories, agree.
"Jim and Kate and Centurion Ministries, I love'em, I love'em, I love'em," said Berryman, who spent a dozen years in prison for a rape he didn't commit until he was released in 1995. "And I let'em know I love'em. I don't want to let them down in no kind of way."
Sarah Golin writes for The Star-Ledger in Newark. N.J.
c. 2008 Religion News Service