"Pastor, Do You Counsel?"
Greg Mazak

Today's Christian Preacher Magazine

2005

18 May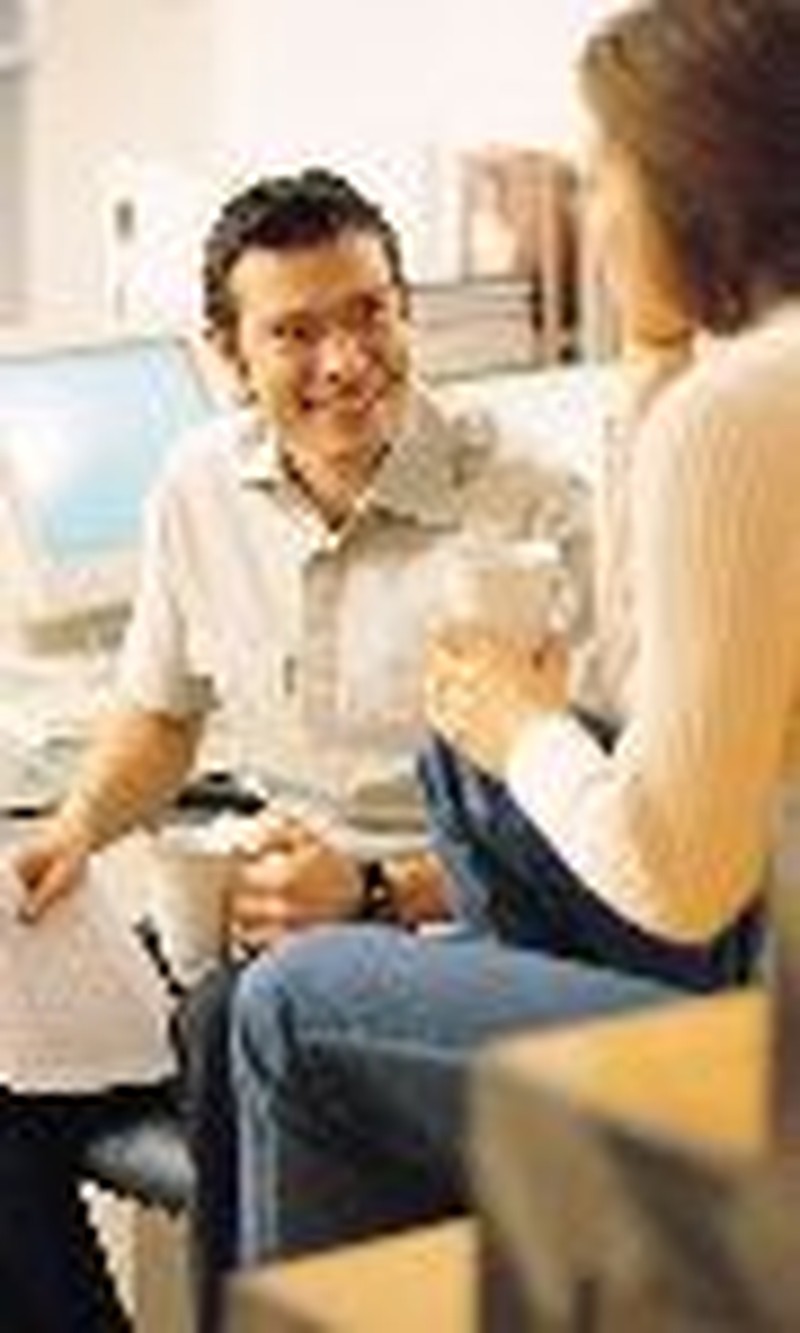 "Pastor, do you preach?" I can't recall ever being asked that question. However, over the years more than a few people have asked, "Pastor, do you counsel?" My guess is that they have asked you too. Yet, are these questions really that different?
We all know that preaching is primary. "It pleased God by the foolishness of preaching to save them that believe" (I Corinthians 1:21). Scripture commands God's man to "preach the word" (II Timothy 4:2), for "how shall they hear without a preacher?" (Romans 10:14).
But there is more to local church ministry than preaching. Paul commanded the early church elders to shepherd the church of God (Acts 20:28), tending to the needs of the congregation in the same way that a shepherd cares for the needs of the flock. A shepherd does more than corporately lead his entire flock to green pastures and still waters-as important as that is! He also individually cares for each sheep that has a need (Luke 15:4, 5). Paul not only commanded this type of personal shepherding ministry, he modeled it.
Paul ministered to men both "publicly, and from house to house" (Acts 20:20). He added, "that by the space of three years I ceased not to warn every one night and day with tears" (v. 31). Paul's ministry went beyond proclaiming the Word to an assembled congregation-as important as that was! It involved privately ministering the Word to individual needs. Some have referred to this as catechizing, or discipling. Still others use the more contemporary counseling.
Whatever term we use, this type of individual ministry is characterized by three distinctions, which involve its purpose, its resource, and its method.
The purpose of biblical counseling: conformity to Christ
People who seek counseling are seeking change. Yet the person they think is in greatest need of change is typically someone else! Wives are convinced that their real problem is an unloving husband. Husbands insist that the main fault is their wife's lack of submission. Parents maintain that their primary difficulty is disobedient children, while children believe that their real need is for their parents to quit provoking them to wrath.
Even the few who admit that they may need to change typically fail to realize what kind of change is necessary. Those who are depressed over academic struggles make getting better grades their primary objective. Those who are overweight define their life's goal as dropping a certain number of pounds. Those who are in debt become obsessed with paying off their credit cards. Those who are single consume themselves with finding a spouse.
Achieving academic success, maintaining a healthy weight, staying out of debt, and getting married can all be legitimate desires. But we should not allow any one of them to become our primary desire. We are quick to try to eliminate unpleasant circumstances, but God often uses these circumstances to work within us (II Corinthians 12:7-10). His goal is to make us more faithful to Him (Psalm 119:67, 71, 75). God is concerned with making us like Christ.
God's goal is that His children come to "the unity of the faith, and of the knowledge of the Son of God, unto a perfect man, unto the measure of the stature of the fullness of Christ" (Ephesians 4:13).
God wills that each of His children becomes "perfect," i.e., complete or spiritually mature. His goal is that each one reaches the intended end, which for every believer is "to be conformed to the image of his Son" (Romans 8:29).
Realizing this basic truth, the goal of counseling is not primarily to help one raise his grades, lose weight, get out of debt, get married, etc. The primary goal of all biblical ministry-including both preaching and counseling-is to "present every man perfect in Christ Jesus" (Colossians 1:28).
The resource for biblical counseling: the all-sufficient Scriptures
Christians with problems need answers-the kind of answers that will help them to be more like Christ. But where does one turn to find this type of help?
One of today's most influential Christian psychologists rejects the notion that the Bible is sufficient to address a believer's personal struggles. In his book he dogmatically states, "The Word of God never claims to have all the answers to all of life's problems."1 He suggests that Christians may need to turn to psychological counsel-and even to unregenerate psychologists-for help.2
This view is all too common among modern Christians. The daughter of an internationally known evangelist recently revealed how depressed she had become after learning of her husband's adultery. Explaining why she sought out psychological help, she states, "I realized I needed professional help. This wasn't easy for me to admit. In my growing up years, it had been implied that God and the Bible were all I needed."3
Yet contrast this with the clear assertion of God's Word. The apostle Paul believed that the Scripture is able to make the man of God both "perfect" and "thoroughly furnished" (II Timothy 3:17) or "completely qualified" to do every good work which God wills for him to do.4
God's Word is all that is needed to enable us to love Him and to love others (Matthew 22:37-40). In a word, it is sufficient. Biblical ministry-including both preaching and counseling-is based on the Bible, and the Bible makes it clear that it is the all-sufficient resource.
The method of biblical counseling: progressive sanctification
Many Christians will agree that the goal of life is to live for God's glory (I Corinthians 10:31). They realize that troubled believers must look to Christ-and His Word-to find the answers they need. But how does this change them?
Unfortunately, some believe that this change takes place as a definite act-a crisis experience that sanctifies a believer in a moment of time. As an unbeliever is converted in a single moment at salvation, some teach that believers must have a specific post-salvation sanctification experience.
Yet sanctification is more a process than an act! It begins with a definite act (salvation), yet it continues throughout one's life-culminating in our ultimate state of glorification (I John 3:2). For example, Peter exhorts believers, "As newborn babes, desire the sincere milk of the word, that ye may grow thereby" (I Peter 2:2). Scripture uses the word grow to refer to the progressive development of flowers (Matthew 6:28), plants (Matthew 13:32), fruit (Mark 4:8), and children (Luke 1:80). All of these mature progressively. As children who ingest proper nourishment gradually develop over time, believers mature in Christ as the Word exerts its sanctifying influence in their lives.
Peter's presentation of progressive sanctification is similar to Paul's explanation of spiritual development. Paul writes: "But we all, with open face beholding as in a glass the glory of the Lord, are changed into the same image from glory to glory, even as by the Spirit of the Lord" (II Corinthians 3:18).
A believer is changed or transformed as he beholds God's glory in the mirror of God's Word. This supernatural transformation of the believer is progressive. As exposure to the sun results in a progression from one level of a tan to the next, so beholding the glorious Lord Jesus Christ in the mirror of the Word of God progressively transforms the child of God from one degree of glory to the next.
What then is biblical counseling? It is ministering God's Word to a believer to assist him in his progressive sanctification. This may involve confronting a brother who is unruly, encouraging a believer who is discouraged, or helping a Christian who is weak (I Thessalonians 5:14). The focus is always on restoring him to a place of usefulness in the kingdom of God (Galatians 6:1-2). The motive is always seeking to please God (II Corinthians 5:9).
Conclusion
As pastors, the Lord has called us to minister His Word both publicly and privately. We must perform both of these in a biblical fashion. Our goal is to glorify God as we help believers to become more like Christ as God's Spirit uses His sufficient Word to assist them in their progressive sanctification. If you are committed to this type of biblical ministry, you will say, "Yes-I preach and counsel!"
Greg Mazak is an associate pastor of Trinity Bible Church in Greer, South Carolina, as well as a professor at Bob Jones University where he teaches counseling. He can be contacted at gmazak@bju.edu.

Footnotes
1 Gary Collins, Can You Trust Psychology? (Downers Grove: InterVarsity Press, 1988), p. 97.
2 Ibid., pp. 30-33.
3 Ruth Graham McIntyre, "Growing Up Graham," Youthworker, May/June 2000, p. 25.
4 Johannes P. Louw and Eugene A. Nida, Greek-English Lexicon of the New Testament Based on Semantic Domains, Vol. 1 (New York: United Bible Societies, 1989), p. 680.

Today's Christian Preacher is the magazine for those involved in ministry and those training for ministry service who live in the United States. TCP won't help you preach a better sermon or build a larger ministry. It will help you in your personal life. For more information, call 1-800-588-7744.

© Right Ideas, Inc., 2005, www.rightideas.us