48 Powerful John Maxwell Quotes that Inspire Christian Leaders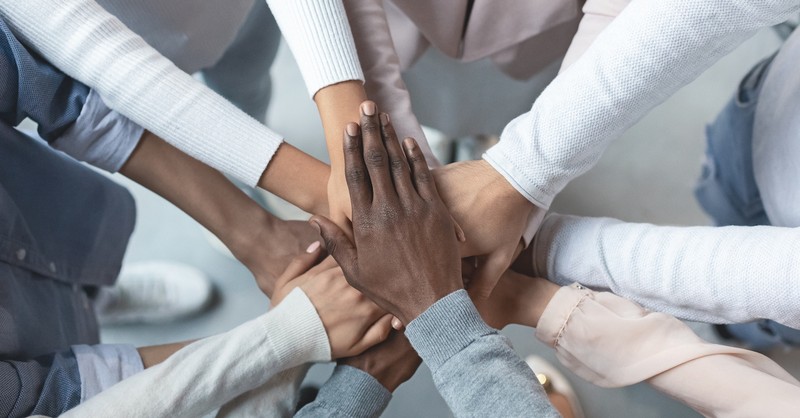 Who Is John Maxwell?
The ministry of John Maxwell is unique in the way that he is both a teaching pastor, as well as a leadership expert, having been named as the #1 leadership professional on LeadershipGurus.net. His internationally known and multiple best-selling motivational books are packed full of insight for business leaders and ministry leaders alike, but his principles can be applied to anyone who hopes to develop personal growth, tap into their potential, leave a positive impact on this world, and ultimately lead a fulfilled life.
Maxwell's books, which have sold millions of copies and have been translated into over 50 languages, have spurred Maxwell's readers to make the most of their position of influence. Each year, John Maxwell carries his message across stages and behind pulpits, investing in both believers and nonbelievers alike with audiences ranging from university students to presidents of nations and leaders of Fortune 500 companies.
What Does John Maxwell Do?
John Maxwell began his journey in the 1970s as a pastor of several churches. In the 90s, he co-founded EQUIP, which is a non-profit organization geared toward Christian leaders that equips them to impact the globe and their community. His passion for witnessing transformation and growth in the lives of others led him to develop The John Maxwell Co. Through this company, individuals are trained to carry Maxwell's leadership principles to external organizations, impacting numerous industries around the globe.
Additionally, The John Maxwell Leadership Foundation was founded upon the same vision to equip leaders to leave an impact. This philanthropic organization provides intentional living programs for countries around the world that equips individuals to transform lives, communities, and nations.
The popular paradigm that John Maxwell has developed for leaders, The 5 Levels of Leadership, challenges leaders to increase their potential to grow and increase their level of impact. This method is illustrated in his book 5 Levels of Leadership and continues to be applied by leaders from all walks of life.
John Maxwell is known for writing books that catapult his readers to fulfill their potential. His contagious enthusiasm, combined with inspirational testimonies of others and practical step-by-step methods, allow his books to be easily digested and applied. Popular leadership titles of his include 5 Levels of Leadership, Becoming a Person of Influence, How Successful People Think, and Developing the Leader Within You,among others.
To state it simply, John C. Maxwell is a leader of leaders. The impact he continues to make with his life inspires others to follow suit, using their strengths and sphere of influence to transform their world and make a positive difference in the lives of others.
48 Inspiring Quotes from John Maxwell
"The measure of a leader is not the number of people who serve him but the number of people he serves." John C. Maxwell
"When I teach and mentor leaders, I remind them that if they stop learning, they stop leading." John C. Maxwell
"Talent is a gift, but character is a choice." John C. Maxwell
"If you want your life to be a magnificent story, then realize that you are its author. Every day you have the chance to write a new page in that story. I want to encourage you to fill those pages with responsibility to others and yourself. If you do, in the end you will not be disappointed." John C. Maxwell
"You will never change your life until you change something you do daily. The secret of your success is found in your daily routine." John C. Maxwell
"Leaders don't rise to the pinnacle of success without developing the right set of attitudes and habits; they make every day a masterpiece." John C. Maxwell
"Courage isn't an absence of fear. It's doing what you are afraid to do. It's having the power to let go of the familiar and forge ahead into new territory." John C. Maxwell
"If you start today to do the right thing, you are already a success even if it doesn't show yet." John C. Maxwell
"The greatest enemy of learning is knowing." John C. Maxwell
"Growth is the great separator between those who succeed and those who don't." John C. Maxwell
"There are two paths people can take. They can either play now and pay later, or pay now and play later. Regardless of the choice, one thing is certain. Life will demand a payment." John C. Maxwell
"To change your life you need to change your priorities." John C. Maxwell
"The pessimist complains about the wind. The optimist expects it to change. The leader adjusts the sails." John C. Maxwell
"Time management is an oxymoron. Time is beyond our control, and the clock keeps ticking regardless of how we lead our lives. Priority management is the answer to maximizing the time we have." John C. Maxwell
"Successful and unsuccessful people do not vary greatly in their abilities. They vary in their desires to reach their potential." John C. Maxwell
"It's true that charisma can make a person stand out for a moment, but character sets a person apart for a lifetime." John C. Maxwell
"Dreams don't work unless you do." John C. Maxwell
"The only guarantee for failure is to stop trying." John C. Maxwell
"Leaders are meant to help others become the people God created them to be." John C. Maxwell
"The toughest thing about success is that you've got to keep on being a success. Talent is only a starting point in business. You've got to keep working that talent." John C. Maxwell
"Sometimes you win, sometimes you learn." John C. Maxwell
"Leadership is not about titles, positions or flowcharts. It is about one life influencing another." John C. Maxwell
"Success is due to our stretching to the challenges of life. Failure comes when we shrink from them." John C. Maxwell
"As a leader, the first person I need to lead is me. The first person I should try to change is me." John C. Maxwell
"A leader who produces other leaders multiplies their influences." John C. Maxwell
"We cannot become what we need by remaining what we are." John C. Maxwell
"If we're growing, we're always going to be out of our comfort zone." John C. Maxwell
"All true leaders have learned to say no to the good in order to say yes to the best." John C. Maxwell
"The greatest mistake we make is living in constant fear that we will make one." John C. Maxwell
"Growth inside fuels growth outside." John C. Maxwell
"It's not the position that makes the leader; it's the leader that makes the position." John C. Maxwell
"The way you live your life today is preparing you for tomorrow. The question is what are you preparing for?" John C. Maxwell
"Life is 10% of what happens to me and 90% of how I react to it." John C. Maxwell
"The bottom line in leadership isn't how far we advance ourselves but how far we advance others." John C. Maxwell
"What you are going to be tomorrow, you are today." John C. Maxwell
"People who use time wisely spend it on activities that advance their overall purpose in life." John C. Maxwell
"Doing the right thing daily, compounds over time." John C. Maxwell
"The difference between average people and achieving people is their perception of and response to failure." John C. Maxwell
"A leader is one who knows the way, goes the way, and shows the way." John C. Maxwell
"'Failing forward' is the ability to get back up after you've been knocked down, learn from your mistake, and move forward in a better direction." John C. Maxwell
"A leader is great, not because of his or her power, but because of his or her ability to empower others." John C. Maxwell
"There are no shortcuts to any place worth going." John C. Maxwell
"Small disciplines repeated with consistency every day lead to great achievements gained slowly over time." John C. Maxwell
"Earn the right to be heard by listening to others. Seek to understand a situation before making judgments about it." John C. Maxwell
"Success each day should be judged by the seeds sown, not the harvest reaped." John C. Maxwell
"If you don't change the direction you are going, then you're likely to end up where you're heading." John C. Maxwell
"Success is…knowing your purpose in life, growing to reach your maximum potential, and sowing seeds that benefit others." John C. Maxwell
"One of the major keys to success is to keep moving forward on the journey, making the best of the detours and interruptions, turning adversity into advantage." John C. Maxwell
Photo credit: ©GettyImages/Prostock-Studio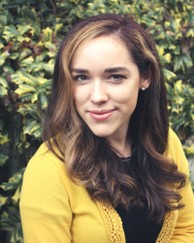 Tessa Emily Hall is an award-winning author who wrote her debut novel when she was sixteen. She is now a multi-published author of both fiction and non-fiction inspirational yet authentic books for teens, including her latest release, LOVE YOUR SELFIE (October 2020, Ellie Claire). Tessa's passion for shedding light on clean entertainment and media for teens led her to a career as a Literary Agent at Cyle Young Literary Elite, YA Acquisitions Editor for Illuminate YA (LPC Imprint), and Founder/Editor of PursueMagazine.net. She is guilty of making way too many lattes and never finishing her to-read list. When her fingers aren't flying 128 WPM across the keyboard, she can be found speaking to teens, teaching at writing conferences, and acting in Christian films. Her favorite way to procrastinate is to connect with readers is on her mailing list, social media (@tessaemilyhall), and website: www.tessaemilyhall.com.
---
This article is part of our larger Inspiring Quotes resource meant to encourage and strengthen your faith. Visit our most popular quotes by well known Christians and theologians to find more inspiration. Remember, the Holy Spirit can work through us when we have faith and share it with others! Please pass along any quotes that touch your heart because you never know light you'll shine on someone else's dark day!