4 Reasons Why Ministries Should Focus Less on the "Wants" of Their Attendees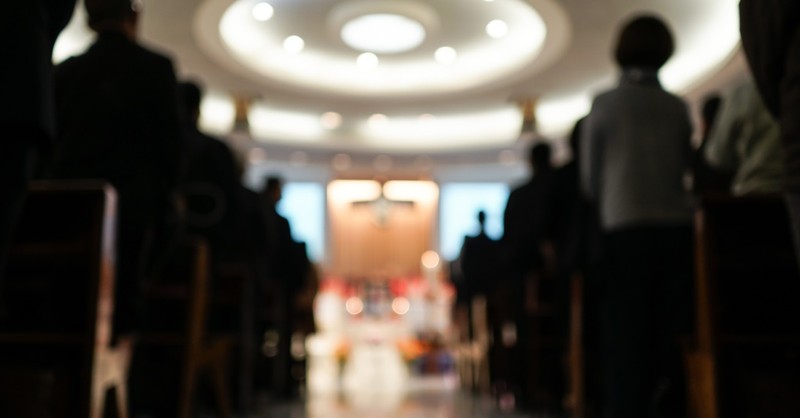 If you work or serve in Christian ministry and are tasked with helping to develop sermon series or Bible study curriculum or even small group studies, then you know that sometimes determining what studies to choose can be an overwhelming assignment. As leaders of our various ministries, we are in a position to receive input and wise counsel from our colleagues and core leaders, likewise, we are also in a position to receive input from everyone and their mom.
Interestingly enough, this actually happened in an area that I lead, when a gal and her mother brought their own curriculum to an ongoing Bible study. Thankfully my leaders were able to resolve any potential issues with wisdom and grace. Nevertheless, I had to chuckle, because unfortunately, this wasn't the first time I had someone make a "suggestion" on our syllabus, nor will it be the last.
As we seek to diligently teach the gospel, help our congregants grow spiritually, and disciple those who God has entrusted us with, we might determine that bending our ear to every "helpful" suggestion, desire or want, could be a tricky precedent to set. If you find yourself struggling in this area of your leadership, here are four reasons and encouragements to move past the ministry of constantly accommodating others:
We Might Become Too Culturally Oriented
Over the past couple of years, our culture has become increasingly divisive. Almost every topic feels like a hot topic, almost every individual feels a bit escalated and defensive. It is not fully clear to us just yet what sort of ramifications we are looking at emotionally, mentally, and spiritually, post COVID-19.
What is clear is that people are worn out, discouraged, and more isolated than ever. Pile on cancel-culture and woke theology and we might find ourselves walking our congregants through an existential crisis of sorts. Faith deconstruction, social justice, and progressive Christianity are having a moment. While we definitely want to speak to the culture, we also need to set our sights higher.
"The grass withers and the flowers fall when the breath of the LORD blows on them; indeed, the people are grass. The grass withers and the flowers fall, but the word of our God stands forever." —Isaiah 40:7-8, 1 Peter 1:24-25
We must keep our foundations firm on Biblical teaching, seeking a life of reflecting Christ and making disciples in his name. This focus can help us to lead beyond cultural boundaries, to engage in conversations around taboo topics while keeping a Biblical worldview, and can also help us to point our congregants in the direction of loving our neighbors in what might be considered a confusing and complex time to be alive.
We May Lose Sight of the Gospel
When we become hyper-focused on anything beyond gospel truth, we might find ourselves embracing "relative" truths. The gospel loses its saltiness, and we begin to allow what the gospel never previously allowed: Our focus can shift onto social justice rather than biblical justice (which is a much higher form of justice).
We become overtly "conservative" or "progressive" or "liberal" and fail to love the people God has placed right in front of us, simply because we cannot even see them standing there, our walls are just too high. Over the past two years, we have witnessed churches that take a strong political stand (in either direction) swell in size or decrease in numbers to the point of closing their doors. The division within the church can be seen and heard loudly across social media platforms and pulpits.
"If it is possible on your part, live at peace with everyone." —Romans 12:18
As Christ-followers we are compelled to seek unity within the body of Christ, even within the varying different denominations of the church. We find ourselves becoming so consumed with theological rib issues that we miss the spine of the gospel. Christ-followers have become so focused on personal rights and outrage that we might just be missing the whole point of Christ's ministry here on earth.
We Risk Becoming Spiritually Self-Righteous
From the moment that I first began serving within the context of small groups and women's ministry, I had to carefully vet every "suggestion" that made its way into my inbox. From the get-go, I've served women from high school age all the way up to their late 80s and early 90s. To be fair, that's a pretty sizeable range to work with.
To date, I have yet to find a singular Bible Study or curriculum that has made everyone happy. There is quite literally nothing that I do that doesn't come with a fair bit of criticism. If I choose a topical study, well then it's just not "meaty" enough. If I pick a line-by-line book of the Bible to study, then it's "boring" or "dry."
Every single one of these criticisms ultimately draws the focus back on the attendee. Even though we're not necessarily overtly saying it, we're implying, "how is this study good for me or relevant to me?"
Through our inward focus we may fill up with Biblical knowledge, but do little with it. We only serve our community within the four walls of our church—if even that, and begin to believe that our churches, bible studies, and other ministries are really there to serve us, rather than we are there to serve God and his people. We are at risk of becoming self-righteous and self-serving.
We Might Start Looking More Like a Social Club Than Anything Else
The Christian church was never meant to be a social club. Let's look to Acts 4:32-37 for an example of the early church:
"They devoted themselves to the apostles' teaching and to the fellowship, to the breaking of bread and to prayer. A sense of awe came over everyone, and the apostles performed many wonders and signs. All the believers were together and had everything in common. Selling their possessions and goods, they shared with anyone who was in need. With one accord they continued to meet daily in the temple courts and to break bread from house to house, sharing their meals with gladness and sincerity of heart, praising God and enjoying the favor of all the people. And the Lord added to their number daily those who were being saved."
The church should be characterized by devotion, community, learning, worship, and fellowship. Church is so much more than just a social gathering. With this in mind, we must be careful not to become internally focused on what we want from church and rather maintain a heavenly focus on what God wants for His church.
When our focus shifts to our own—or our congregant's own—internal wants and desires we may find ourselves in dangerous territory. Through an internal focus, it's easy to allow church to slip into a more social category than a spiritual one. While having our social needs met—which our Christian community often can do—we must still engage in the other foundational elements of the Christian walk, i.e. spiritual formation, growing in our biblical knowledge, acts of service to our community, or gathering in collective worship.
Conclusion
If we are leading more than one person, then the likelihood of there being vying opinions over what we study or the direction of our ministries, is pretty high. So, whose opinions win? Ultimately, as leaders, we are going to need to earnestly seek God's wisdom and trust those who He has placed in our lives to provide wise counsel.
We're not always going to get it right. We're not always going to make everyone in our churches happy, but at the end of the day, if our first focus is to bring glory to God then we don't really have to worry about the praise of man, even if that means sitting in discomfort.
Photo Credit: ©Getty Images/Chuang Tzu Dreaming
Rachel Baker is the author of Deconstructed, a Bible study guide for anyone who feels overwhelmed or ill-equipped to study the word of God. She is a pastor's wife and director of women's ministries, who believes in leading through vulnerability and authenticity. She is a cheerleader, encourager, and sometimes drill-sergeant. She serves the local church alongside her husband, Kile, in Northern Nevada. They have two amazing kiddos and three dogs. Rachel is fueled by coffee, tacos, and copious amounts of cheese. For more on her and her resources to build your marriage, see her website: www.rachelcheriebaker.com or connect with her on Instagram at @hellorachelbaker.
Related podcast:
The views and opinions expressed in this podcast are those of the speakers and do not necessarily reflect the views or positions of Salem Web Network and Salem Media Group.
Related video:
You can read Rhonda's full article here.
Related article:
10 Ways to Show Your Pastor They Are Loved