Robertson Asks Forgiveness From Sharon's Family, Israel
Julie Stahl

CNS Jerusalem Bureau Chief

2006

13 Jan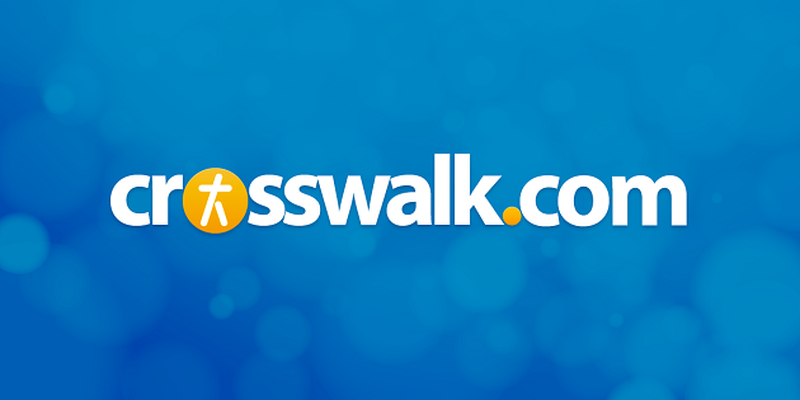 Jerusalem (CNSNews.com) - U.S. television evangelist Pat Robertson apologized to the family of Israeli Prime Minister Ariel Sharon and to the people of Israel Thursday for remarks he made on television. Robertson linked Sharon's stroke to Biblical judgment for this summer's disengagement from the Gaza Strip and four West Bank settlements.

Sharon, who was stricken by a massive stroke and brain hemorrhage last week, is lying in a coma in a Jerusalem hospital. Doctors described his condition as "critical but stable" on Thursday, but they say they have seen some improvement in his condition during the last few days. Nevertheless, the extent of the damage to Sharon's brain is still unclear.

The day after Sharon fell ill, Robertson, who is the chairman of the board and Chief Executive Officer of the Christian Broadcasting Network said on his television show "The 700 Club" that God considered the Land of Israel to be his and no one had better "carve it up and give it away."

Making reference to the Biblical prophet Joel, Robertson added, "Woe unto any prime minister of Israel who takes a similar course to appease the EU, the United Nations or the United States of America. God says, 'this Land belongs to me. You better leave it alone.'"

Robertson's comments generated a whirlwind of reaction in the U.S. and in Israel, culminating in the cancellation of Robertson's participation in a huge joint Christian-Israeli project by the Israeli Tourism Minister Avraham Hirchson earlier this week.

But in a letter addressed to Sharon's son Omri and faxed to the Prime Minister's office on Thursday, Robertson extended his sympathy to the family, said he was praying for Sharon's full recovery and asked for forgiveness from the family and people of Israel.

"I expressed on television my sadness at his condition and my warm regard for him as a person. He was my host for a luncheon in Jerusalem some years ago. I had the privilege of meeting with him in his office and praying with him about a year ago," Robertson wrote in the two-page letter.

"More recently, I was a member of a delegation that met with him at the Israeli Embassy when he was last in the United States. To me, he is a kind, gracious, and gentle man. He was carrying an almost insurmountable burden of making decisions for his nation," Robertson added.

"Regrettably, few, if any, of these heartfelt sentiments were carried by the news media in America or by the news media in Israel. However, I ask your forgiveness and the forgiveness of the people of Israel for remarks I made at the time concerning the writing of the holy prophet Joel and his view of the inviolate nature of the land of Israel," Robertson said.

Robertson, like other Evangelical Christians worldwide believes that God gave the entire Land of Israel (including the Gaza Strip and Biblical Judea and Samaria, known as the West Bank) to the Jewish people as an eternal inheritance. As such, they also opposed Israel's unilateral withdrawal from the Gaza Strip.

Robertson said personally he felt "very passionate" about the safety of Israel and the "divine claim" of the Jewish people on the land.

Robertson's zeal and concern led him to make the comments, which in retrospect, he said, he now saw as "inappropriate and insensitive in light of a national grief" experienced because of Sharon's stroke. He again asked for forgiveness.

Robertson said that he had been one of Israel's strongest supporters worldwide for more than 30 years. "I have stood with the cause of Israel against all of the threats of the nation's enemies," he said.

"Right now, I see looming in the distance grave threats against the nation of Israel, not only from militants in Hamas and Hezbollah and the nuclear ambitions of the leaders of the nation of Iran, but also the virulent anti-Semitism which is so frequently expressed throughout the Muslim world, Europe, and the United Nations," said Robertson.

"I pray for the future security of your country and, when I speak, it is always as a friend," he said.

Robertson's remarks shocked Israelis, particularly because he is considered to be a strong supporter and close friend of Israel as well as a friend of Sharon himself.

Rami Levi, deputy director general of the Tourism Ministry, said that Hirchson had been "outraged" by Robertson's remarks especially because they came as Sharon was fighting for his life.

In response, Hirchson said that he had decided to cancel the signing of an agreement to work with Robertson on a $50-million plus joint Israeli-Christian project to build a huge Christian center in the Galilee in northern Israel.

Levi said the project would go ahead even without Robertson and that there were many other Christian leaders involved. Interviewed before the apology was delivered, Levi said he did not know if that would affect Hirchson's decision to exclude Robertson or not.

See Earlier Story:
Robertson's Remarks on Israeli Leader Leave ADL Livid (Jan. 5, 2006)

Subscribe to the free CNSNews.com daily E-Brief.

Send a Letter to the Editor about this article.