The Evangelical Reformed Movement: A Comeback
Justin Taylor, Kevin DeYoung, & Collin Hansen

Patheos.com

2010

3 Sep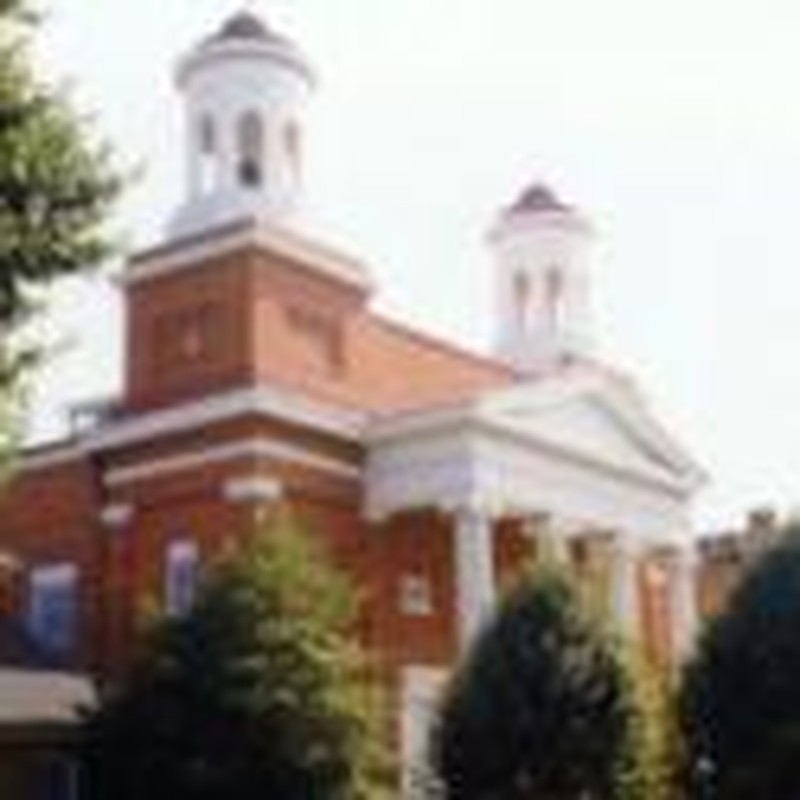 About five years ago, something strange happened in the Christian world: Reformed theology made a comeback. Once perceived as the bright but slightly eccentric and often ignored kid in the corner of the classroom, Calvinism became the new cool kid on the block. To be fair, a significant number of American evangelicals have always believed the doctrines of grace -- that God graciously regenerates sinners who would not otherwise choose to follow him. But for much of the 19th and 20th centuries, those evangelicals tended to congregate in relatively small Presbyterian denominations.
In the 1990s, in a relatively quiet and unassuming way, various churches and ministries began to expand in influence throughout the United States -- all influenced in one way or another by the Reformed vision of a great and glorious God. In addition to the Reformed seminaries, there was Sovereign Grace Ministries (Gaithersburg, Maryland), 9Marks (Washington, D.C.), Desiring God (Minneapolis), Ligonier Ministries (Orlando), Grace to You (Sun Valley, California), and Acts29 (Seattle). Added to this was the Southern Baptist Convention's flagship seminary, where president Albert Mohler led a conservative resurgence to recover the founders' Reformational principles. Each ministry -- valuable in its own right -- operated independently from one another. But through intentional relational networking -- as seen, for example, in Together for the Gospel (first conference, 2006) -- there was newfound camaraderie as it seemed that a fresh work of God was underway.
This fellowship among Presbyterians, Baptists, and a host of like-minded independent churches caught the watching public's attention. Christianity Today, Time, The New York Times, Christian Science Monitor, and the Religion Newswriters Association all took notice. Any accurate analysis of evangelical trends today will take note of the energy behind this growing movement.
The Opportunity Before Us
We write this article not to relive the past, however, but to consider the future. We write not as formative leaders of the movement but first and foremost as grateful beneficiaries. As convinced Calvinists ourselves, we can't help but be thankful for the work God seems to be doing in our generation to renew churches, re-energize preaching, recover the beauty of robust doctrinal engagement, and re-establish the glory of God and the wonder of the gospel in the heads and hearts of his people. Only God could have raised up such a diverse collection of churches and ministries at this time of both great opportunity and also peril.
Where some Christians fret over the loss of Christian consensus in America and the growing ranks of the religiously unaffiliated, we see great opportunity. The demise of nominal Christianity opens new possibilities for genuine discipleship. If people nowadays are going to follow Christ, they want the strong stuff. They want robust theology, a big Christ, a deep gospel, and they aren't afraid of serious demands.
It is no coincidence that this movement of evangelical Calvinists thrives in pockets of America where church attendance has eroded. Mark Driscoll from Mars Hill Church in Seattle, Mark Dever at Capitol Hill Baptist Church in Washington, D.C., and Tim Keller of Redeemer Presbyterian Church in Manhattan have three very different personalities and styles, and they represent three age brackets. But each, in his own way, has inspired many young pastors to pour their lives into dying churches and start new ones in cities considered skeptical toward evangelicals.
The meaty theology of Calvinism has other aspects that bode well for its future. For one, the intellectual nature of the Reformed faith means that it tends to exert a disproportionate influence on Christian thinking and institutions through writing, scholarship, and formal theologizing. Second, the accent on God's providential care over all encourages Christians to count the cost of discipleship in an increasingly hostile culture and trust God for the outcome.
Throughout the centuries, missionaries such as William Carey and Adoniram Judson have found encouragement to persevere from the promise of God's sovereignty. If the future holds further erosion of nominal Christianity, evangelical Calvinists are equipped to endure. Finally, a firm commitment to the full trustworthiness and authority of scripture -- along with a settled conviction in substitutionary atonement and justification by Christ's righteousness through faith alone -- are historic and essential rail guards to keep evangelicalism on a biblically faithful path.
The Peril Ahead
At the same time, we see peril. In the wider evangelical movement the richness of the biblical gospel is often marginalized, sometimes unwittingly. The gospel becomes a bullet-point summary with little power, simply a stepping stone to social activism, or the gateway to what really matters -- effective parenting, marital bliss, and financial rewards.
In this perilous and divided situation, evangelical Calvinists are often perceived as one more partisan voice clamoring for attention and market share. Worse, we are caricaturized as mean-spirited doctrine police known more for what (and whom) we are against more than what we celebrate. Still others think the new Calvinists are faddish disciples of dead Puritans or groupie-like Piperazzi.
By God's grace we will not live up (or is it down?) to these stereotypes. If God uses the movement for his glory in the days and decades ahead, it will be because he has given us the grace to be clear-headed and warm-hearted, doctrinal and devotional, discerning in spirit and ecumenical in our affections. If God uses us it will be because he has kept us focused squarely on the gospel and its massive implications flowing from Christ the center. So long as the evangelical Reformed movement offers a means of supporting gospel-centered unity, doctrine, worship, and action, we suspect it will prosper and leaven the broader church.
Still, we understand from history that movements come and go. Coalitions change when the scene shifts. So in that sense, we are not concerned for the future of this Reformed resurgence. God doesn't promise that movements will stand the test of time. That privilege belongs only to the institution of the church (Matt. 16:18). As in the local church, movements suffer the inevitable tensions that stem from diverse personalities and persistent sin. Looking toward the future, we can only pray to God and exhort one another to resist the temptations to seek personal acclaim. Rather, recognizing God's grace shown toward us, we should "love one another with brotherly affection" and "outdo one another in showing honor" (Rom. 12:10).
Meeting this standard will not be easy. As our movement grows, we will face new challenges. We will not always agree. Right now, we see several potential dangers.
1) Some of us struggle to be bold without being obnoxious; others of us seek to be meek but often succumb to cowardice. We want to guard the truth, not strangle it. We want to be both wise and innocent, fearless and faithful, bold but brokenhearted. We want to keep our affections in proportion to the things that matter most.
2) We are trying to find the right balance between the call to radical discipleship and the acceptance that faithfulness requires much that is mundane and ordinary. Along these lines, there is still much confusion about whether the church's mission in the world has been too big or too small -- too diffuse or too narrow.
3) We anticipate there will be the inevitable tensions between generations as retiring leaders pass the baton to a younger generation. Younger leaders will need great wisdom to both show respect for their heroes in the faith as well as learn that some disagreements with them are okay. For their part, older leaders must plan ahead to train a new generation of leaders and empower a deep and broad network of capable, young ministers for faithful ministry for the years ahead. We are encouraged to see many good examples of these things in both generations.
Hope in God
We don't pretend to know how or if these three tensions will resolve. Certainly we will be disappointed if they rise to the level of splitting the movement. But no movement of God can or should long endure if Christians cannot treat one another with grace. We have been given much; we agree on much; we ought to love much. Above all, we pray God will be pleased to raise up more churches around the world that delight in our great God, proclaim his great gospel, and lift high great David's greater Son, our Lord Jesus Christ by whom all things in heaven and on earth hold together.
Kevin DeYoung is senior pastor at University Reformed Church in East Lansing, Michigan. Collin Hansen is editorial director for The Gospel Coalition. Justin Taylor is vice president of editorial at Crossway Books.
This article was published in the series on The Future of Evangelicalism. For similar articles, view the Evangelical Portal. Article used with permission via Patheos.com.
Publication date: September 3, 2010