5 Tips for Leading Well at Work as a Follower of Jesus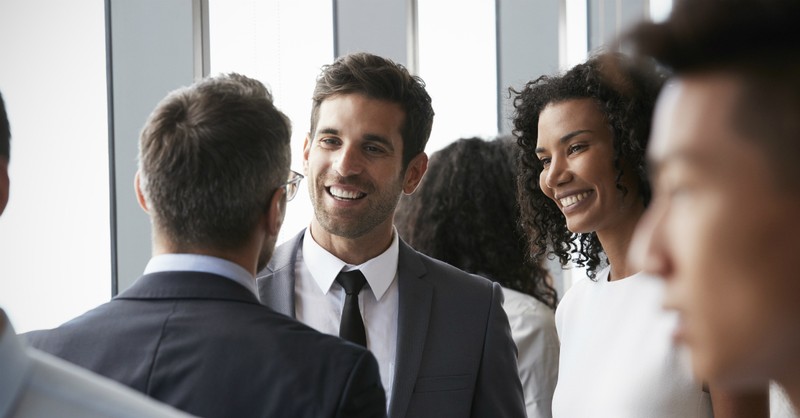 Christians often find themselves asking: "How can I honor God in my career?" As followers of Jesus in positions of leadership, we are full of passion. That passion generates a drive, and that drive is what sets us apart.
But what good is passion without purpose?
If you're not honoring God in your career, eventually you will find that you run out of gas. You may reach accomplishment after accomplishment. Maybe a new sales record, a new attendance record, a higher retention rate, or any other fill-in-the-blank in your professional life, but without purpose, you will still feel empty.
Humans are deeper beings than that. Merely checking things off will never fulfill your soul. Each of us needs to connect with the spirit inside, and that is why we should align our contributions with Godly qualities.
This need poses a challenge of its own. In today's secular environment that so many of us navigate a way to lead within, openly proclaiming Jesus as our guide for work is not widely accepted. In the corporate world, we have to be more and more aware of diversity and newly-developing sensitivities.
Some of us may have taken a step back from our leadership visibility with the intent of being mindful of others. But Jesus did not call us to step back. In contrast, we are called to step up even further.
In light of the diversity all around us, we must learn to speak volumes with our lives at work often without saying a word. How do we do it?
1. Develop Your Inner Self
Proverbs 20:27 gives us a glimpse of the inner spirit being connected with God:
The spirit of man is the lamp of the Lord, searching all the innermost parts of his being.
In Ephesians 3:16 we read Paul's wish for the church:
...to be strengthened with power through His spirit in the inner man.
And in Colossians 3:10 we are charged to:
...put on the new self who is being renewed to a true knowledge according to the image of the One who created him.
These verses show the split between our outer self, which is our flesh, our instincts and reactions, our tendencies to grow and protect ourselves, and our inner self, where deep truth and purpose live.
Those that have the desire to proclaim the love and message of God in our workplace contrast those who are just looking to get ahead in reputation. The former has to remain quiet, while the latter push for as much recognition as possible, taking credit for all they can.
While you should absolutely push and drive for financial health and security for your family, you cannot lose sight of your larger calling to share the kingdom. As you get more connected with this mission, you will be tested with fire as you loosen your grip on opportunities that may advance you more than the kingdom.
You may find higher responsibility takes time away from your family or your volunteer time. Or perhaps your staff often jump on these opportunities to fill voids in their own hearts thinking more of something will heal a wound.
Spending time with God and His people, developing your inner self, is the only thing that can truly heal wounds and help you see the bigger picture in life. In turn, you become empowered to further advance the work of Jesus in the workplace.
2. Flip the Pyramid
In the days of organizational hierarchies, where everyone reports to someone else in a "higher up" position, Ken Blanchard and Phil Hodges of Lead Like Jesus say Jesus flipped that pyramid.
This recipe for divine leadership is based on John 14:12, where Jesus taught: Whoever believes in me will do the works I have been doing, and they will do even greater things than these, because I am going away.
Instead of sharing messages of how people can do well to serve you as the leaders, give them a clear mission, encourage them, and then instead ask "Now how can I serve you in doing this?" This "flip" puts pressure not on roles and other people, but on defining clear business values that people can get behind. The ones that make people want to make a difference and contribute.
Had Jesus not given us great teaching on clear values and empowered us to "do greater things," we wouldn't be doing anything with it. The same goes for business. If you are in a position where you can challenge your business values and mission, and have the skills to share a vision to get people on board, God has already given you what it takes to make the difference you are looking for.
3. Let Fruitfulness Be Your Voice
We really have a way of embarrassing ourselves with our tongues. I can think of so many times where I have just spoken too much. One particularly embarrassing story I have was my first visit to a small group through a local church we were visiting. I got excited about our discussion about Jesus and somehow found a way to connect my own work toward "perfection" on Green Belt projects in the mix.
Proverbs 21:23 says: Whoever keeps his mouth and his tongue keeps himself out of trouble.
Instead of letting your own tongue, often fueled by unhealthy pride and arrogance, guide your voice, you can instead choose to speak more through the action of the fruits of the spirit. Galatians 5:22-23 lists them as: Love, Joy, Peace, Patience, Kindness, Goodness, Faithfulness, Gentleness, and Self-Control. Other translations replace "Self-Control" with "strength of spirit."
As we spend more time developing our inner self, our spirit is strengthened. We can say so much more with the fruits of the spirit in action than our tongues could ever say.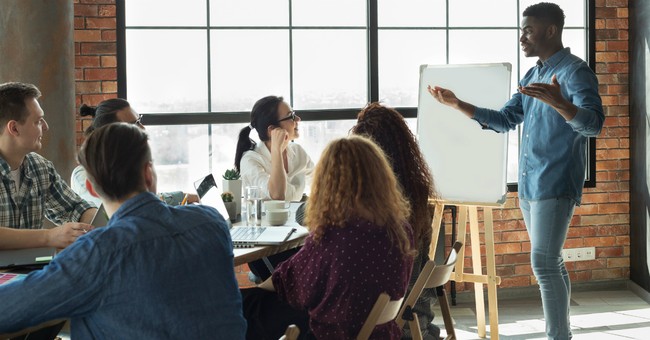 Photo Credit: ©GettyImages-Milkos
4. Say the Hard Things and Do the Hard Work
In today's culture it's wise to be sensitive to diversity, quiet your own tongue, and become more action-oriented. A spiritual life is one of perpetual ebb and flow, a gentle dance with sudden spikes and graceful falls. While you may become quieter in one sense, you become louder in another.
At the same time, as you loudly wrestle yourself into submission and spiritual victory (1 Corinthians 9:27), God produces a wiser, quieter product. This is the area where your heart really has a chance to speak and shine.
One study showed that 50% of Americans have reported leaving a job at some point, not because of poor pay or benefits, but because they did not feel right about their manager.
One component of that is that managers were too controlling. Another was that managers were poor communicators, specifically that people did not feel a part of the company's vision. Perhaps the most disturbing reason of all, though, was that people left their manager because they did not feel like they knew them or cultivated them.
Proverbs 3:12 teaches us: The Lord disciplines those He loves, as a father corrects a child he delights in.
People can sense deeply whether they are truly cared for or not, and we all want to work with people who we know care for us. Today, as you work with your teams, keep in mind that correction and feedback are vital pieces of showing your people that you truly care for them.
Do not hold back from giving them direction or stretch assignments that will make them better, and make sure they see you putting work in yourself. Set the example, get them on board with the vision, and tell them where they could improve.
They will appreciate you for it just as we do when God corrects us.
5. Share Your Source
In Matthew 10:8, Jesus charges the disciples to go out and heal the sick, raise the dead, cleanse those who have leprosy, drive out demons. A lesson for all of us was then given: Freely you have received; freely give.
As you go into your workplace, whether it's big or small, local or corporate, church or state, you will have various flexibility around how you can proclaim God. The above scripture is a reminder that as you do great work, to remember where your gifts and strength come from.
It will be easy to accept the glory of a job well done, and you should enjoy those things, but don't forget for one second that even if you are the one that works hard to better yourself, it is the spirit of God that inspires you to do so.
If you're a teacher in a public school, you may not be able to call on God's name in the classroom, but you can certainly speak scriptures and let the fruits of the spirit be your voice. Let none of us be afraid to proclaim God boldly, whether we can say His name directly at work or not.
Perhaps a better way to phrase the question "how can I lead well at work as a follower of Jesus?" would be: "how can I use my life to share God's love and message at work?"
I believe you are well on your way. You are loved.
Photo Credit: ©GettyImages/monkeybusinessimages
---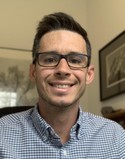 Kyle Blevins has been a contributor to Crosswalk, BibleStudyTools, Christianity.com, as well as local faith magazines in the Chattanooga, TN area. He is a husband and boy dad of three who enjoys learning, playing, and leading. You can follow his writing aimed toward encouraging dads and supporting families at landofthedad.com or connect by searching Land of the Dad on social media.