5 Top Stressors Christian Leaders Face and How to Handle Them
Scott Ventrella

Author, Speaker

2022

28 Nov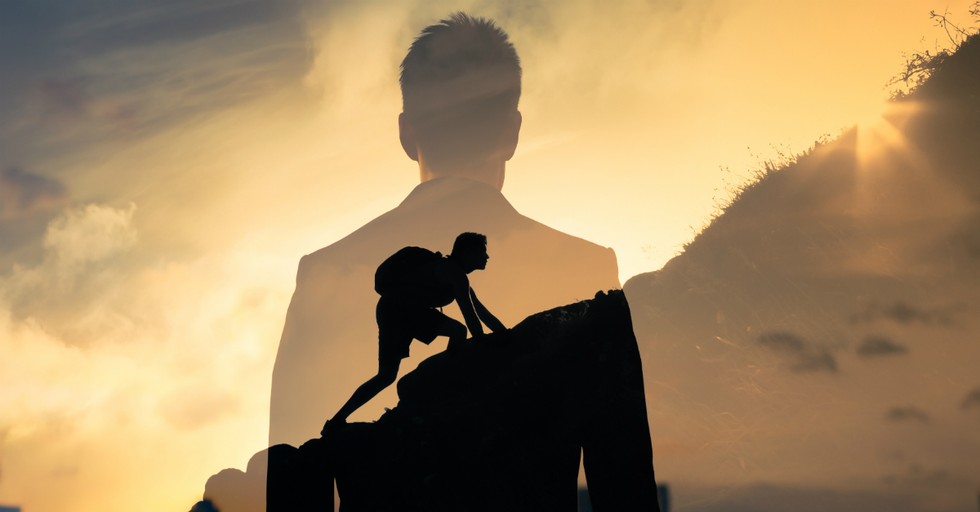 A Wall Street Journal front page reads: "Churches Struggle With Mental Health."
According to the National Alliance of Mental Illness (NAMI), 19.1% of U.S. adults experienced mental illness in 2018 (47.6 million people). This represents 1 in 5 adults.
Unfortunately, the numbers among clergy is significantly higher.
A research report, "Study of Acute Mental Health and Christian Faith," prepared by LifeWay Research revealed that many Christian leaders live with mental illness. Of those participating in the study, consider the following:
The number of pastors diagnosed with clinical depression was double the national average.
45% of pastors sought advice from their family doctor regarding stress and anxiety issues.
Nearly one-fourth of all pastors (23 percent) acknowledge having "personally struggled with mental illness," and half of those pastors say the illness has been diagnosed.
Based on my own research, and having worked closely with clergy over the years as a leadership coach, I've identified top stressors for Christian leaders. The order and intensity of how these impact pastors varies from individual to individual.
So, in no particular priority order, here are 5 stressors pastors face, along with helpful tips:
Photo Credit: ©GettyImages/kieferpix
1. Demands on Time

Slide 1 of 8

Christian leaders are pulled in multiple directions. In a very real sense, it is a 24/7/365 job with no set boundaries. Unlike business leaders, for instance, a pastor feels they cannot ignore a 3:00 a.m. call, especially if, for example, it's from a distraught parent whose child was involved in a horrific car accident.

They cannot ignore or put off requests to officiate at a wedding, baptism, funeral or other such church ceremony. They're expected to be constantly on-call.

Many pastors serve in small rural communities where there's often no back-up. On average, a typical work week ranges from 55-75 hours. Given the broad range of responsibilities, this is no surprise.

A survey conducted by the Fuller Institute of Church Growth revealed that 53% of the respondents averaged 5-6 hours of sleep, 85% spend 2 or less evenings at home with their families, and 40% don't take a regular day. This leads very quickly to burnout and an inability to effectively lead the congregation and tend to the flock.

Next, are two tips for handling these demands on your time.

Photo Credit: ©GettyImages

Tips for Handling Demands on Time

Slide 2 of 8

Time Tip #1: Learn How to Delegate

In His infinite wisdom, God only gave us 24 hours in a day. The same held true in Jesus' time. He (our ultimate role model) was also besieged by the demands of His flock. Jesus was a master at delegation, "Then he said to his disciples, 'The harvest is plentiful, but the laborers are few; therefore pray earnestly to the Lord of the harvest, to send out laborers into his harvest.'" (Matthew 9:37-38)

Jesus initially commissioned 12 Apostles, then later appointed 72 more (as we learn in Luke's Gospel). He knew that He alone could not handle the enormity of the task—there was only so much ground He could reasonably cover. He also knew that His time on earth was very short and that others would have to step up.

More than 50% of the leaders I coach have a problem delegating to others. There are many reasons for this, including a lack of personnel/resources. I've found that more often it's because leaders don't want to let go.

Delegation requires leaders to empower others (which is what Jesus did). However, some think that giving others power may make them look less important. As a result, they tend to hoard power.

Regardless of your reason, think about certain tasks that can be passed on to a staff member or volunteer. Provide the proper guidance and mentoring. You may be surprised by the willingness of others to take on additional responsibilities—especially if they know it will free you up to do your most important work: pastoring your flock!

Time Tip #2: Learn How to Say No

Christian leaders tend to be "people pleasers." They don't like to say no to anyone, whether congregant, church elder, or the community at large.

My church recently brought in a new pastor. Given a vibrant faith community, he was immediately inundated with requests for meetings, dinners and church events. It seemed everyone wanted a chunk of his time.

In my estimation, he was very adept at prioritizing his tasks/responsibilities, managing his time and saying "no" to less urgent requests. It's very important to note that he did so in a very caring, gentle manner.

Photo Credit: ©GettyImages/Fizkes

2. Family Responsibilities

Slide 3 of 8

Many Christian leaders are married and have children. Given the demands on their time, as noted previously, this often leads to shortchanging their families and a lack of balance in life. More time ministering to the needs of the congregation means less time being there for the family.

Being a good, attentive spouse and parent is not easy for anyone. It can be particularly challenging for a Christian leader. Given their position, they and their families are under intense scrutiny and held to a higher standard. This upsets some preacher's kids (PKs) causing them to rebel. This, of course, creates additional strain and oftentimes embarrassment.

As I recall, this describes Franklin Graham as a young man who I believe did not become a committed Christian until approximately 1972.

People expect Christian leaders and their families to be perfect role models of marriage and family life. Yet, they experience the same problems and challenges all families do. The divorce rate also runs at about the same as the national average.

Next, are two tips for managing family responsibilities.

Photo Credit: ©GettyImages/bestgreenscreen

Tips for Handling Demands of Family Life

Slide 4 of 8

Family Tip #1: Set Boundaries

Interestingly, research shows that the greater the job stress and burnout, the greater the negative impact on the family. This should not come as a surprise. In fact, the same holds true for business leaders.

Christian leaders need to set boundaries and clearly communicate them to church elders and the congregation. As stated earlier, I realize that unlike business leaders, Christian leaders are expected to be available at all hours and days of the week.

However, it's not unreasonable to re-set expectations relative to availability and responsiveness—within reason and proper explanation.

Family Tip #2: Schedule Family Time

As noted earlier, the majority of Christian leaders spend two or less evenings at home with their families. It's been long known that family dinner has tremendous physical and mental health benefits for the entire family. Studies show a direct link between regular family dinners and lower rates of substance abuse, teen pregnancy, depression, and a greater sense of self-esteem and well-being.

Begin by setting a reasonable goal. If you're currently home two evenings per week, commit to three. Gradually increase the number of days over time with the goal being five evenings per week.

You may not always hit it, but it's certainly a schedule worth striving for. It's very important to remember to be truly present when you are at home.

Quality time is equally, if not more important, than quantity time.

Photo Credit: ©GettyImages

3. Financial Pressures

Slide 5 of 8

This, of course, is a stressor experienced by many individuals and families. What makes this particularly stressful for Christian leaders is that their compensation is relatively low. According to the US Bureau of Labor Statistics, clergy salaries range from $26,160 to $85,040 with the median wage at $48,990.

Granted, some positions may include housing and a modest stipend, but depending on the cost of living and the number of children, it barely covers the basics—regardless of where you fall on the scale. Let's look at two tips for handling financial pressure:

Tips for Handling Financial Pressure

Financial Tip #1: Assess Your Living Standards

In spite of low wages, as with any couple or family, some live beyond their means. It may not be intentional. Often it's a gradual drift and before you know it, the credit cards are maxed out and monthly expenses are out of control.

Take a hard look at your expenses and buying patterns. Identify areas where you can cut back.

Financial Tip #2: Advance Your Career

I do not make this suggestion lightly, and to be clear, I'm not suggesting you leave the ministry. Rather, I've coached some clergy who've become somewhat complacent in their position. They're very comfortable and somewhat resistant to change.

Consider taking on a stretch position in another town, city, or state. Yes, it can be daunting, but taking on a new assignment with greater responsibility usually comes with greater compensation. You shouldn't do it simply for the money, however. In my experience, a greater role can also be extremely rewarding from a professional standpoint.

When employed at the Norman Vincent Peale Center for Positive Thinking, I remember Mrs. Peale telling me how Norman was called from an upstate congregation to serve as pastor of the Marble Collegiate Church on 5th Avenue in New York City. He was somewhat reluctant at first. This was moving to the "big stage!"

Of course he discerned that this was the right move for him. And with the blessings of his wife, Ruth, took on the position back in 1932. He went on to serve for 52 years!

Photo Credit: ©GettyImages

4. Job Performance

Slide 6 of 8

Like any organizational leader, it's incumbent upon Christian leaders to deliver results. Minimally they must manage expenses to keep the lights on. But that's not enough to build and grow the congregation.

On a macro-level, they're primarily expected to:

- Maintain the base
- Increase membership on a regular basis
- Generate weekly/monthly/annual contributions

On a micro-level, they are expected to:

- Deliver inspiring sermons
- Tend to the needs of the congregation
- Manage the finances

This is a difficult mandate for Christian leaders. They feel called to serve in the ministry and tend to the flock (their primary purpose). At the same time, they are expected to solicit funding to keep the congregation healthy and vibrant. As the old saying goes, "no money, no mission."

Next, are two tips for dealing with the stressor of job performance.

Photo Credit: © Getty Images/tuaindeed

Tips for Handling Job Performance

Slide 7 of 8

Job Performance Tip #1: Set Reasonable Expectations

It's not uncommon for Christian leaders to promise great results to placate church leaders. Business leaders are constantly concerned with delivering bad news that might result in their demotion—or worse—termination.

Hence, it's tempting to overpromise to make things seem positive in the short-term. Avoid over-promising and under-delivering. If the short-term financial prospects are not looking good, be honest. Tell the church leaders straight up about the situation. Be prepared also with your plans to address the causes—and do so with great confidence. They'll respect you for it.

Job Performance Tip #2: Seek Feedback

A major source of misunderstanding is the "failure to communicate." It's not uncommon for leaders in general to assume what their bosses are thinking. Don't make the same mistake.

Many years ago, Ed Koch, a very popular Mayor of New York City, used to ask the public (his ultimate boss), "Hey New York, How am I doing?" He actively sought feedback and took it to heart.

Better to be proactive than wait for the proverbial knock on the door. Stay ahead of the curve. Proactively manage your calling.

Photo Credit: ©Unsplash/Rawpixel

5. Expectation to Be a Role Model

Slide 8 of 8

There are certain positions in life that require greater responsibility and an obligation to serve as a role model. This is especially true for those serving in public office and/or a highly visible position where integrity and professional comportment are expected.

Millions of impressionable eyes are upon those called to serve in such a capacity. Unfortunately, many in such a position fall far short. Christian leaders are no exception. This could cause great stress, despondency, and despair. The self-talk is, "I let Jesus down." A sense of unworthiness creeps in. Some question whether or not they should continue on in their ministry.

Let's look at two tips for managing this stressor.

Tips for Handling Expectations of Being a Christian Leader Role Model

Role Model Expectation Tip #1: Remember Your Humanity

Although Jesus never sinned, he was still fully human and fully God. Therefore, he experienced human temptation (think the temptation in the desert leading up to his public ministry and the Garden of Gethsemane).

In both cases, he was being tempted to abandon his mission. Fortunately for mankind, he resisted his human instinct to "not drink from the cup."

As mere mortals, Jesus understands that we all fall short. But like Peter, he expects us to be sorrowful, seek forgiveness, pick up our cross, and continue to follow him. Jesus forgives. You should follow His example.

Forgive yourself and carry on—just as Peter did.

Role Model Expectation Tip #2: Continuous Self-Improvement

Actively seek out feedback from trusted family members, congregants, mentors, and friends. I recommend the "Start-Stop-Continue" method. That is, ask:

What behaviors of mine are you not experiencing that I should 'start' showing (such as being a better listener)?
What behaviors do you observe that I should 'stop" doing (such as interrupting someone when they're speaking)?
What am I doing (in the positive sense) that I should 'continue' to do (e.g. being present and in the moment)?

Being a Christian leader is a high and noble calling. It requires carrying a heavy cross—just as Jesus did. It's my hope that you'll recognize these five top stressors, take appropriate steps to alleviate them and carry on, to finish the "good race."

Godspeed.

Photo Credit: ©GettyImages/masterzphotois