4 Truths Pastors Want Their Congregations to Understand about the Church Today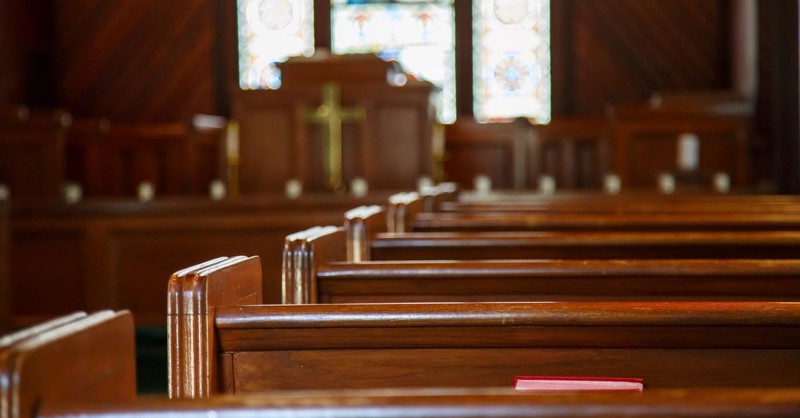 After a year of race wars and COVID disputes, Christians feel hurt by their fellow congregants and their pastors. So, they are leaving and going somewhere else or nowhere else.
Pollsters predict that following this pandemic, 2/3 of churchgoers will leave their church and never return. Similar statistics exist for pastors, who are considering leaving (or actually leaving) the ministry every day. 2020 definitely stirred up havoc in the Christian church, and everyone is still reeling.
The process of starting over may seem like a fresh approach to a hard church year, but leaving your church actually creates more trauma for you (and your pastor). After a year of distance, racial tragedy and tension, and the ever-present debate over COVID, pastors just wish they could get their people to understand why leaving the church doesn't help in the long run, why assumptions about pastors and churches are dangerous, and what everyone should understand about all of it.
Here are 4 truths your pastor wants you to understand about the church in the 21st century:
Photo Credit: ©GettyImages/dbvirago 
The Truth about Church Family
Church is not a community service or an extra-curricular activity. It's a place of belonging and transformation. Jesus established the church as the hub of the believer's world, a place to serve, welcome, grow, and shine. The church is a beacon to a dark world.
So when you leave your church, it's personal. It's a knife in your pastor's heart. If they have mentored you, counseled you, visited you, sat with you in grief or crisis, your exit generates an emotional and spiritual assault on their life. If you leave, you will carry a wound of disappointment and disillusionment with you. You will believe that somehow your pastor should have done something different so you could stay. Leaving church teaches your children to avoid commitment, conflict, and conversation. It lies about the value of agreement over understanding.
Here's why your leaving hurts everyone so badly. If you're a Christ-follower, you are family with everyone at your church. You don't walk out on family without leaving a path of pain. In a family, you can disagree, dispute, discuss, and even fight, but healthy family members have hard conversations, listen to one another, and work out their problems. They ask forgiveness. They compromise to make peace. They don't leave their family for a new one.
Please know that when you leave church hurt and angry—when you sow discord while you go and recruit your friends and small group to follow you—you damage and destroy the institution Jesus died to establish. You destroy what Paul called "the body of Christ."
No church is perfect. Church families can have unhealthy staff or members because churches are filled with flawed leaders and broken people. But Jesus himself said he came to "bind up our wounds" (Psalm 147:3). A church is a spiritual hospital. Our work is to bind up wounds, not make them (2 Timothy 4:11).
What to do if you're frustrated at your church:
1. Set an appointment with your pastor and talk through your concerns. Ask questions instead of making assumptions. Find out your pastor's stance on issues, theology, and vision. There's a good chance you're mistaken. Except for reasons of false teaching, you can't find separation from the church body anywhere in the Bible. In fact, what you find is churches sharing their pastors, their letters, and their workers. Biblical churches work together. They forgive and love one another (Ephesians 4:25-27).
2. Healthy church family members should extend grace to the broken among them (1 Corinthians 1:10, James 5:16). When you notice that someone is struggling, pray for them. Meet their physical needs. Offer emotional or spiritual support. Your love for the unlovely tells the hurting person—and the world—that God's family is safe (John 13:34-35).
Related Resource: Listen to our FREE podcast, The Bible Never Said That. All of our episodes are available at LifeAudio.com.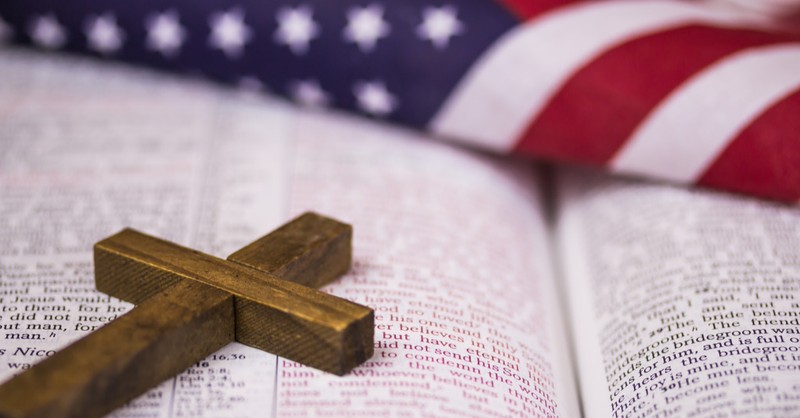 The Truth about Politics
Your pastor is usually not a politician, a political candidate, or a political spokesperson. When they respond to safety precautions or show empathy for grieving ethnicities or national tragedies, they are not stating or implying any political leanings. Your pastor is merely showing grace and love like Jesus did. Jesus never disregarded hurting people, no matter how sinful or misinformed they were (In fact, you could argue that Jesus preferred speaking to the diseased, confused, and sinful—Matthew 9:10-13). Good pastors choose Biblical mandates over political ones because Jesus told us to treat people as we would want to be treated (Matthew 7:12).
Prophesies, wisdom, parables, and sermons in Scripture never have a political agenda. God's response to his people's political suffering throughout Scripture is always one of respect, submission, and testimony to their godless governments (Romans 13:1-3, 2 Corinthians 5:16). Kingdom-minded pastors view their callings through a spiritual lens (2 Timothy 4:2-5). The Bible wasn't written for a particular demographic or time period and certainly not exclusively for American culture. Scripture is a timeless love letter. To twist it into fitting American politics is false doctrine.
What to do if you're angry about your church's stance on politics:
1. Choose your politics based on what the Bible actually teaches, not on what politicians, documentaries, or other preachers say that it teaches. Believing otherwise will cause you to analyze your pastor's messages with the intention of uncovering his/her political attachments or stance on an issue. You will misquote or misapply your pastor's words to fit your assumption. This kind of behavior is dissentious and disrespectful (2 Corinthians 12:19-20). If your pastor serves the kingdom of God over the kingdom of this world (2 Corinthians 5:10), they will often be at cross-purposes with the spiritual and political agendas of this world. Using the Bible to prove a political position is heresy. Go talk to your pastor if you cannot reconcile their words with Scripture.
2. Don't filter God's words through the American Constitution or the political party you're affiliated with. While topics about life, race, sexual orientation, liberty, church polity, speech, and women's rights seem like political talking points, they are actually critical Biblical issues that span the entirety of Scripture. Political leaders merely steal these topics to define party platforms and unify their constituencies. Our responsibility as Christ-followers is to ascertain what God says about every issue before making a modern-day application to satisfy the perspectives that make me feel most comfortable (Matthew 22:21).
Photo Credit: ©Getty Images/Enterline Design Services LLC
The Truth about Ethnicity in the Church
Although difficult, pastors cannot ignore conversations about race and ethnicity because our culture has damaged people's lives over the issues. The church and the world have morphed race and ethnicity into political agendas rather than topics that are close to Jesus' heart. Race and ethnicity are integral to the gospel of Jesus Christ (Matthew 28:19-20). Throughout the book of Acts, the church is inter-racial and inter-cultural. In multiple letters, Paul calls for unity among the believers. The Old Testament gives special attention to foreigners living among the Israelites. God judges according to rebellion, not race.
If anyone pulls a verse out of context to defend a position on race or slavery, the message is incongruent with the whole of Scripture. God has always protected the marginalized, immigrant, widow, orphan, and slave. Old Testament laws were designed to protect people, not take advantage of them. Heaven will not be divided by social class, political party, or country of origin. It's preposterous to assume that God would want the church, called "heaven on earth" (Matthew 6:10), to operate any differently than heaven will. So, if your pastor speaks out against racism of any form, why would you assume they are advocating for a political party or advocacy group?
What to do when you're confused or angry about race:
1. Immediately set an appointment with your pastor and ask what they believe and intend for your church. Basing your knowledge on their social media posts and Facebook photos will not communicate your pastor's heart or the gospel message effectively. Handle any conflict with your pastor or fellow believer according to Matthew 18.
2. Grieve, empathize, learn, and understand. The world might create movements that you don't agree with, but that doesn't make the initial cause wrong. Take the time to understand why our nation is emotionally charged over race. Educate yourself from a wide variety of perspectives. Politics and history never trump God's command to "weep with those who weep" (Romans 12:9-21).
3. Listen and communicate respectfully with believers of opposing opinions. If you make assumptions, spread dissension, create anti-groups, or attack (in person or on social media), you place yourself in the category of people Jesus called "vipers" (Matthew 12:34) and Paul called "dogs" and "mutilators of the flesh" (Philippians 3:1-3). Spreading discord, as well as harboring bitterness and resentment, removes you from the protective covering of Christ. While you might stir up a posse to agree with you, you will maim the bride of Christ when you disengage or undermine the church and its mission—which is to treat everyone without favoritism (James 4:1-12, Romans 1:28-30).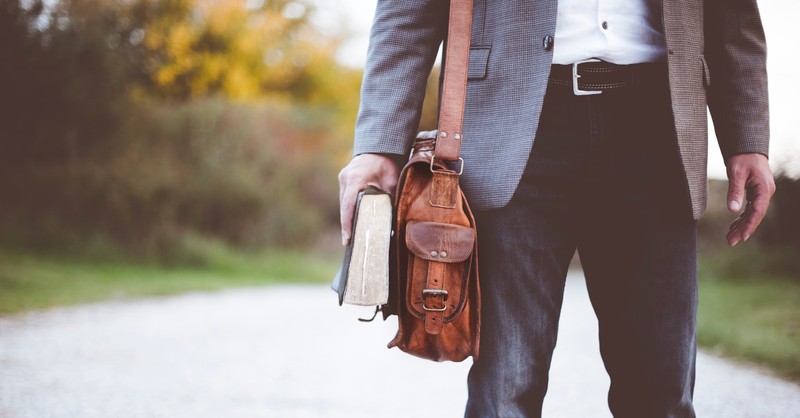 The Truth about Criticism of Your Pastor or Church
Your pastor is not a machine. Your church is not an organization. They are both living organisms (Revelation 22:1) giving life in service to the Lord by serving people. Your pastor is open to assistance, critique, support, and even correction, but not criticism. Criticism always harms. The nature of pastoring is shepherding, nurturing, and caring, so when you criticize your pastor, the church, or the people in your church, your pastor will feel personally assaulted (1 Peter 2:17).
Some examples of unhelpful criticism toward pastors:
1. Back-handed compliments, like: "you're finally preaching the Word," "it's good to finally feel the Spirit again," "Your preaching is getting better," and "it was nice to finally see you at our event."
2. Name-calling, like Marxist, Communist, racist, liberal, people-pleaser, puppet, agent of Satan, false prophet, prima donna, white supremacist, T.V. preacher, etc.
3. Saying your pastor only cares about __________ people.
4. Telling them about every faction, sedition, or negative gossip thread.
5. Keeping them informed about how many people are leaving the church or the success that's happening in someone else's church
6. Condemnation, like: "your kids should behave better," "your spouse should _______," or "you should ________."
These examples fall under the "criticism" umbrella because they possess an innate suggestion of blame, inferiority, judgment, or malice. They tear down, rather than build up (1 Thessalonians 5:11-22). They will not give you a better pastor. You will just get a wounded leader, which is a favorable position for satanic attack.
Be careful of the "itching ears" syndrome. It is tempting to choose a church where you can hear something that makes you feel good about yourself or your decisions instead of feeling conviction from the Holy Spirit. If the church is to be a light to unbelievers and a place for discipleship for believers, sermons will not always affirm what's easy to hear (2 Timothy 4:2-4).
What to do when you want to criticize:
1. Pray about what to say and if you should say anything. Then say it in love (Ephesians 4:15). Don't assume that the Holy Spirit is using you to judge your pastor, who has been called by God to minister to you (John 10:2-4).
2. Don't assume that a Bible study group, memory verses from childhood, or the books you've read make you a greater expert on theology than your pastor who has advanced degrees and has studied Scripture for countless hours. Ask them questions about your theological concerns, rather than assuming you know it all. Your pastor is responsible to God for preaching and teaching sound doctrine (Titus 2:1-5, 1 Timothy 6:20, Romans 8:1). Of course, depend on the Holy Spirit most of all.
3. Go directly to whoever concerns you and have a kind conversation. Do not run your complaints by your friends for consensus. This is gossip and faction (Galatians 5:19-20, 2 Corinthians 12:19-21, Matthew 18:15-20).
The Church may be under duress, but "The Word of our God endures forever" (Isaiah 5:8). It thrives in darkness. You can "live a life worthy of the calling you have received. Be completely humble and gentle; be patient, bearing with one another in love. Make every effort to keep the unity of the Spirit through the bond of peace" (Ephesians 4:1-3).
Photo Credit: Unsplash/Ben White
---