Using New Technologies for More Effective Ministry
Jerry Thacker

2006

10 Jul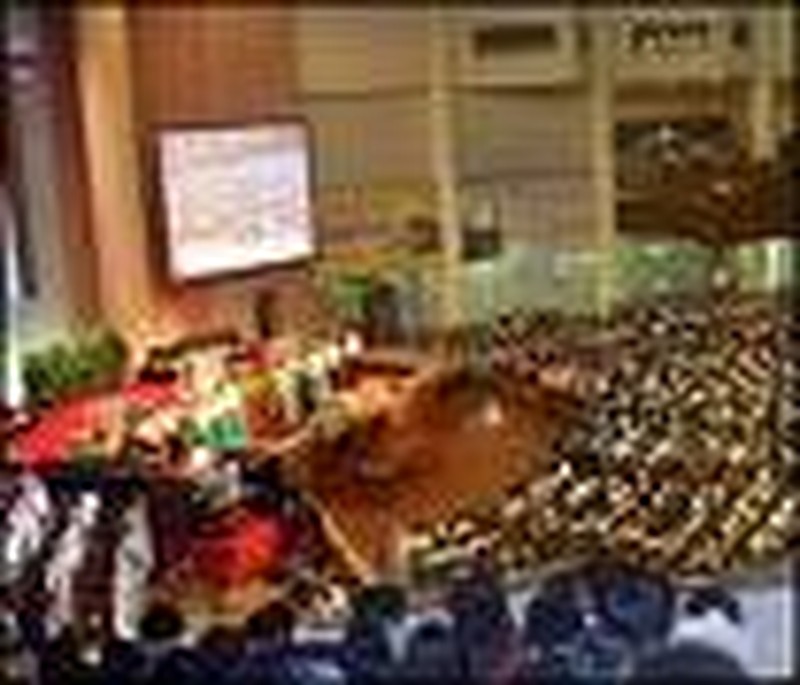 The first church I attended with regularity had no public address system. There was a single crystal microphone on the pulpit, but the signal it produced went only to a small tube-type amplifier and a single speaker in the church nursery. The sanctuary had hardwood surfaces and glass that set up standing waves that resonated with the speaker's voice.
Since there was no photocopier in the church office, carefully typed wax masters of lessons and handouts were prepared for duplicating on an aging Gestetner. The copies came out inky and stinky and were inconsistent in quality.
Our little West Virginia church had no air conditioning. A few fans and open windows were the primary means of summertime cooling. The noise of trucks and cars rambling down the nearby two-lane road came through the open windows.
Today's churchgoers wouldn't think of putting up with some of the impositions and discomforts former generations experienced. We expect more creature comforts and modern-day conveniences; and those expectations will continue to rise as our society appropriates even more innovations.
Take audio systems, for example. In general, audiences in all venues no longer want to strain to hear a speaker. They are accustomed to amplified sound and higher volume levels because of high quality sound systems in their homes and cars and even in their portable electronic devices. Ministries are expected to meet the same standards.
Fifty years ago mimeograph machines output copies in purple ink. Today laser printers render color-accented materials for very little additional cost. We use personal computers to produce church bulletins, small booklets, and promotional materials in just the quantity needed.
Using a laptop computer and presentation software, such as Keynote or PowerPoint, speakers can employ eye-popping visuals that rivet the attention of the audience. Some of the more sophisticated PDAs (personal digital assistants) can even replace the laptop and feed the presentation to a video projector through a wireless interface.
When planning our new sanctuary, it was recommended that a 28-foot media platform be built above the rear sanctuary doors. Included on the platform are:
(1) a PC station for feeding graphics to dual video projectors that show on the white walls on either side of the baptistery; (2) a 24-channel audio board that feeds power amplifiers in a closet downstairs in the sanctuary; (3) cable television, phone, and 10Base-T computer cabling that is home-run to the equipment room on the other end of the church building. (On Sept. 13, 2001, we were able to project the President's address to the nation live as part of a special prayer meeting); (4) cassette recording and playback equipment, DVD playback equipment, VCR playback equipment, and remote control receivers for projector remote controls; and (5) a complete programmable light board.
Church websites and e-mail lists can become a means for keeping members informed of news and prayer requests between meetings and for posting photographs of mission trips, new members, and other types of information. By 2006, the number of people with integrated, data-capable cell phones will exceed the current number of people with Internet accounts. These phones allow the transmission of short text messages (like prayer requests) and even pictures.
Some church nurseries hand out vibrating pocket pagers to moms and dads so that, if necessary, a nursery worker can summon a parent without disturbing the service.
Many churches are now creating their own music CDs utilizing the latest synthesizer-based electronic keyboards and computerized digital mixing. Churches are placing MP3 files of their pastors' messages on their websites so that folks who weren't in attendance can listen to those messages on their computers or download them to their MP3 players. Services such as sermonaudio.com offer thousands of messages by quality speakers on just about any imaginable topic. Religious Internet radio stations such as those on live365.com feature traditional Christian music on a 24/7 basis.
All of these technological advances have given today's churches many more tools to use in ministering to a technologically sophisticated membership. While the message should never change, the way it is delivered sometimes needs a tweak now and then.

---
Jerry Thacker is president of Right Ideas, Inc., and Scepter Institute. He is also publisher of Today's Christian Preacher.