Weeping With Those Who Weep
Whitney Davis

WORLD News Service

2013

25 Mar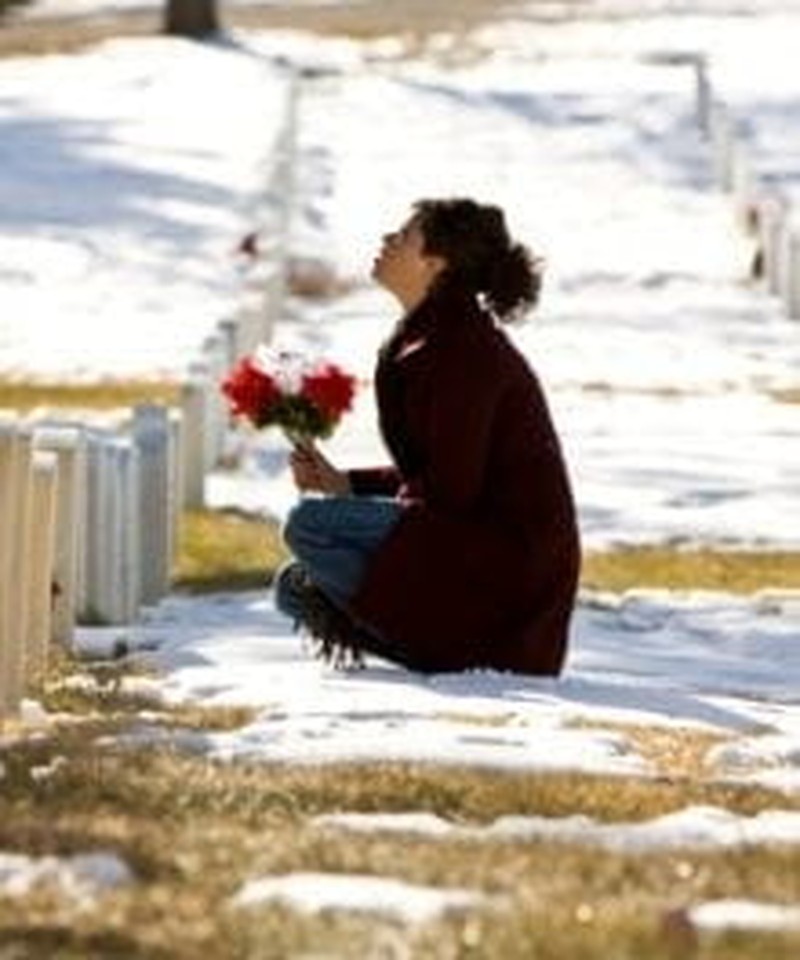 Two weeks ago, Cynthia Wachenheim jumped out a window in her Manhattan apartment, plunging eight floors to her death. Wachenheim leaves behind a husband and an eight-month-old son who miraculously survived the fall in his mother's arms. As Wachenheim's husband tries to process his pain and understand what happened, he will grapple with questions and doubts unique to suicide survivors.
Every year more than 30,000 people in the United States commit suicide. It is the nation's eighth leading cause of death, and for those 15 to 24 years old, suicide is the third leading cause of death. For every suicide, at least six other people's lives are affected, according to a Harvard Medical School study. Those left behind not only have to grieve the death of a loved one, but face feelings unique to the grief caused by suicide. Despite the vast number of suicide survivors, few churches address the issue specifically.
But suicide survivors are in desperate need of support. Candy Arrington, co-author of Aftershock: Help, Hope and Healing in the Wake of Suicide, described a suicide survivor's emotional turmoil as something similar to an earthquake registering off the Richter scale. Life changes in an instant with an event that opens the earth in a yawning chasm. And as with the survivors of an actual earthquake, suicide survivors are in shock, simply existing in the wake of destruction.
Brian Keay, a former counselor with Freedom in Christ Ministries who holds a master's in family counseling, thinks the church needs to be more involved in the grieving process and offer better support for suicide survivors.
"I think it can be a little scary for churches to get involved with this kind of issue," he said. "They're told it's a counseling issue, and not to get into that. But the body of Christ is the ultimate family and it's something the body should get involved with."
Church members often try too hard to offer solutions to the grieving, when what they really need to do is offer a physical, listening presence in a suicide survivor's life, Keay said.
Many larger churches have counseling programs, but few are specifically geared toward suicide prevention or aiding suicide survivors. Ministries like Christian Counseling and Education Foundation (CCEF) provide resources for churches to use in dealing with grief, and they do have counselors who work with all kinds of issues, including suicide.
Robert Cheong, the lead counseling pastor of Sojourn Church in Lousville, Ky., said his ministry looks to care for suicide survivors with the gospel much in the same way it cares for anyone who loses a loved one. With a suicide survivor, he tries to address any shame or stigma associated with suicide and answer concerns regarding salvation for the one who committed suicide. He also tries to ensure ongoing support from family and friends, who often struggle with anger and a sense of betrayal. He even watches for any expressions of a desire to follow suit and equips the survivors to minister to one another in the days and months to follow.
Despite his own church's efforts, Cheong agrees with Keay that the church as a whole could do a better job dealing with issues related to suicide: "As with any struggle that results in human suffering, we, as the church, need to learn as much as we can to help the body of Christ navigate through the difficulties of life. The church should not shy away from understanding and caring for those with any form of human struggle, to include suicide."
Joe Roswech lost his brother Dan, who suffered from manic depression, to suicide ten years ago. Roswech had the opportunity to lead his brother to Christ a few months before he killed himself, and he was confident in his brother's salvation. But Roswech struggled with feelings of guilt, wishing he had spent more time with his brother. He wondered what he could have done differently in their relationship.
He explained that while he leaned on scripture for comfort, fellow believers were not always helpful as he dealt with his profound grief.
"A lot of believers don't know what to do with something like that," he said. "When there is severe brokenness, they don't know what to do so they back off. That leaves more room for the enemy to isolate us. When he goes to attack, he will try to pick off on the edge."
The middle of the flock is a safer place for believers, and anyone struggling with brokenness should strive to be there, Roswech said. Members of the church should strive to surround survivors, so they don't feel isolated.
Both Keay and Cheong encourage Christians to act in that important support role, no matter how difficult the situation might be.
"As with any forms of suffering, every member of the church can love those grieving suicide well by journeying with them over the long haul, weeping, rejoicing, encouraging and fighting the good fight of faith with one another." said Cheong, referencing 1 Timothy 6:12.
Keay also said that on an individual level, being with someone grieving that intensely is scary, but necessary: "When you stand with someone you are bearing their pain with them, are willing to go be part of and feel pain—that's hard. Don't be afraid to sit and hear people cry deeply. Don't be afraid of that deep moaning grief. Do what God has enabled you to do."
(c) WORLD News Service. Used with permission.
Publication date: March 25, 2013