What Does the Bible Say about Going to Church?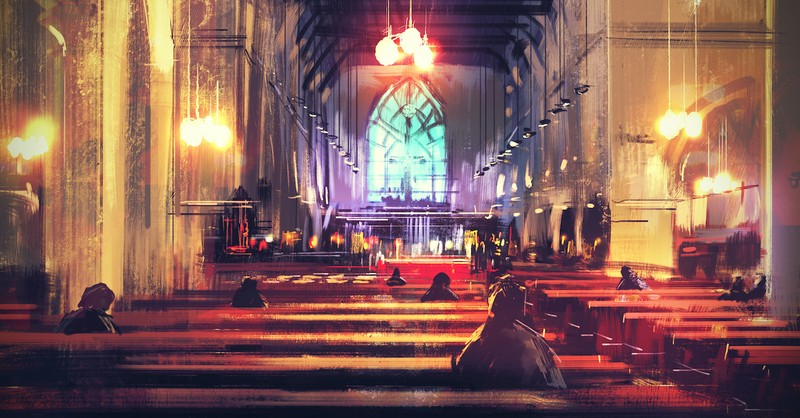 Weekly church attendance is sometimes downplayed into a legalistic ritual. According to Pewforum.org, 61% of churchgoers attend to feel closer to God, while a sizable majority of non-churchgoers state they practice their faith in other ways. Which is the right way? Modern society may beg us to believe the choice is ours, but biblical truth is clear about going to church.
Jesus Christ seeks in earnest to meet us on a day set aside to commemorate His defeat of death, to equip us to sustain our faith until He returns. God is not a God of coincidence. He has placed people purposefully around us, not just to evangelize the gospel but to encourage and admonish us in our faith.
Church is a place to trust in God's promised presence (Matthew 18:20) as we worship Him together, out of a sense of love and obedience (Colossians 3:16). When the church is functioning biblically, it's more active and alive when the seats are empty, and the community is filled with those seeking to activate the gospel in love for each other. "The reasons Christians go to church on Sunday," writes John Piper, "is because we have been rescued from our sins, united with a risen, living Christ and with each other through faith in Jesus."
Where Does the Word "Church" First Appear in the Bible?
BibleStudyTools.com explains the word Church in the Bible,
"Derived probably from the Greek kuriakon (i.e., "the Lord's house"), which was used by ancient authors for the place of worship. In the New Testament it is the translation of the Greek word ecclesia, which is synonymous with the Hebrew kahal of the Old Testament, both words meaning simply an assembly, the character of which can only be known from the connection in which the word is found."
The word ecclesia is used in the following ways in the New Testament:
The New Testament Church was to be an expansion of the Old Testament Church, rather than a replacement. Easton's Bible Dictionary states, "Under [the apostles] ministry disciples were 'added' to the 'church' already existing." The entire Bible tells the story of God's plan of redemption through His Son, Jesus. John 1:1 says, "In the beginning was the Word, and the Word was with God, and the Word was God."
John Piper writes, "The church is the assembly of Christians gathered to express that unity in Jesus and to worship Jesus."
Why Sunday?
"Remember the Sabbath day, and keep it holy." - Exodus 20:8
Today's Christian church is built upon Jewish tradition. The Jewish Sabbath, a day of rest, is the seventh day of the week, Saturday. Early Christians chose Sunday for their Sabbath, the first day of the week, to commemorate the day Jesus rose from the dead, The Lord's Day. Jesus re-established the church. "Jesus rose from the dead," states John Piper, "created a new people for himself, and inaugurated a new humanity, a new creation with a new day of worship." Having the Sabbath on Sunday signifies and celebrates His triumphant defeat of death and our anticipation of His return.
Still on the Fence? Here Are Three Reasons to Attend Church:
1. To Grow with and Be Supported by Community
"And let us consider how we may spur one another on toward love and good deeds, not giving up meeting together, as some are in the habit of doing, but encouraging one another- and all the more as you see the Day approaching." - Hebrews 10:24-25
God has purposefully placed us in a support system. He tells us it's not good to be alone, and He is faithful to provide access to the body of Christ. "A body that's never together is more like a prosthetics warehouse," writes David Gunderson, "and a family that never has family dinners or outings or reunions won't be a healthy family, if any family at all." The word of God is alive and active, and His church functions as an outflow of His truth, participating in the surrounding community to encourage and help others in the name of Jesus.
"It's not enough just to love God," Pastor Rick Warren writes, "You must love the Church. You want to know how much God loves the church? He died for it. Anybody who says, 'I love Jesus, but I don't need the Church' doesn't get it." We are all created with different strengths and weaknesses. We need only to glance around to witness God's creative hand. Agreeing on everything was never part of the plan. Expecting each other to be perfect is a bar no-one can reach. We are called to compassionately model forgiveness and love, working together to honor God and tell the Gospel of Jesus Christ.
2. To Gain Maturity in Your Faith
"So Christ himself gave the apostles, the prophets, the evangelists, the pastors and teachers, to equip his people for words of service, so that the body of Christ may be built up until we all reach unity in the faith and in the knowledge of the Son of God and become mature, attaining to the whole measure of the fullness of Christ" - Ephesians 4:11-13
We go to church because Jesus is alive, to practice the gospel, and to learn how to love. From the moment we accept Christ as our Savior until the day we hug Him in heaven, we are a work in process. The word, sanctification, describes the way God is growing us into holiness day by day. Church is the place to hear the Word of God spoken by someone anointed to explain it. That's simply not everyone's gift! We come to church to experience the presence of God so that He can reveal life-applicable truth of His Word to our lives.
"The discipline of going to church every week for the majority of your life is in itself an act of worship, of sacrifice," writes Daniel Darling, "You're saying to yourself and to the world that assembling with the called-out people of God, that the story of Christianity, the death, burial and resurrection of Jesus matters so much that you're willing to dedicate at least one day a week to it." James admonishes us to be doers of the Word, not just hearers. Church leaders, mentors, small groups and Bible studies provide accountability to grow in our faith.
3. Sustainability through All Circumstances
"And I tell you that you are Peter, and on this rock I will build my church, and the gates of Hades will not overcome it." - Matthew 16:18
Jesus never promised us an easy journey, but He never leaves us alone to figure it out. Church provides a resource to connect with people who are going through what we've been through or vice versa. Church also challenges us. When we look around on Sunday, we see a group of people whom Scripture says, are redeemed sinners. Whether our flaws are visible or hidden, we never walk any of it out alone. "Many see the church as producing cookie-cutter people who follow dominant power structures," writes Tiffany Johnson, "rather than as a living organism with discipleship and merciful influence in our surrounding communities."
Following Christ is not easy and going to church provides a respite and refueling needed to keep fighting the good fight of faith and the challenging conviction to keep learning and growing in Jesus. Gunderson writes, "We gather because the God we're worshipping has instituted our gathering as a main way he matures and strengthens and comforts us."
Click here for more Bible verses about going to church.
Photo credit: ©GettyImages/GrandFailure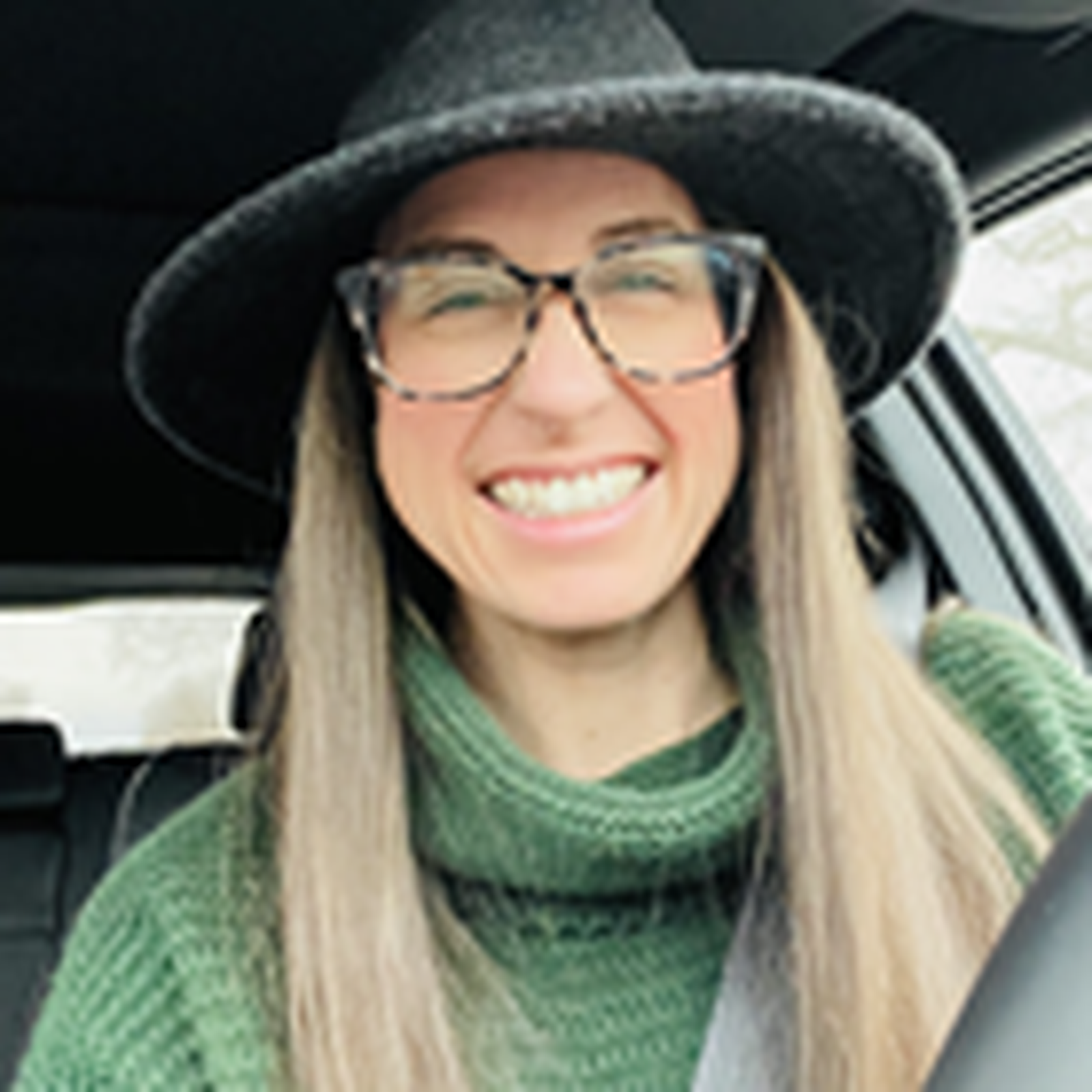 Meg writes about everyday life within the love of Christ as a freelance writer, blogger at Sunny&80, and author of "Friends with Everyone, Friendship within the Love of Christ," "Surface, Unlocking the Gift of Sensitivity," and "Glory Up, The Everyday Pursuit of Praise," and "Home, Finding Our Identity in Christ." She earned a Marketing/PR degree from Ashland University, but stepped out of the business world to stay at home and raise her two daughters …which led her to pursue her passion to write. Always active in her community and local church, Meg also leads Bible study for women and teen girls.