What is the church's role in ending hunger?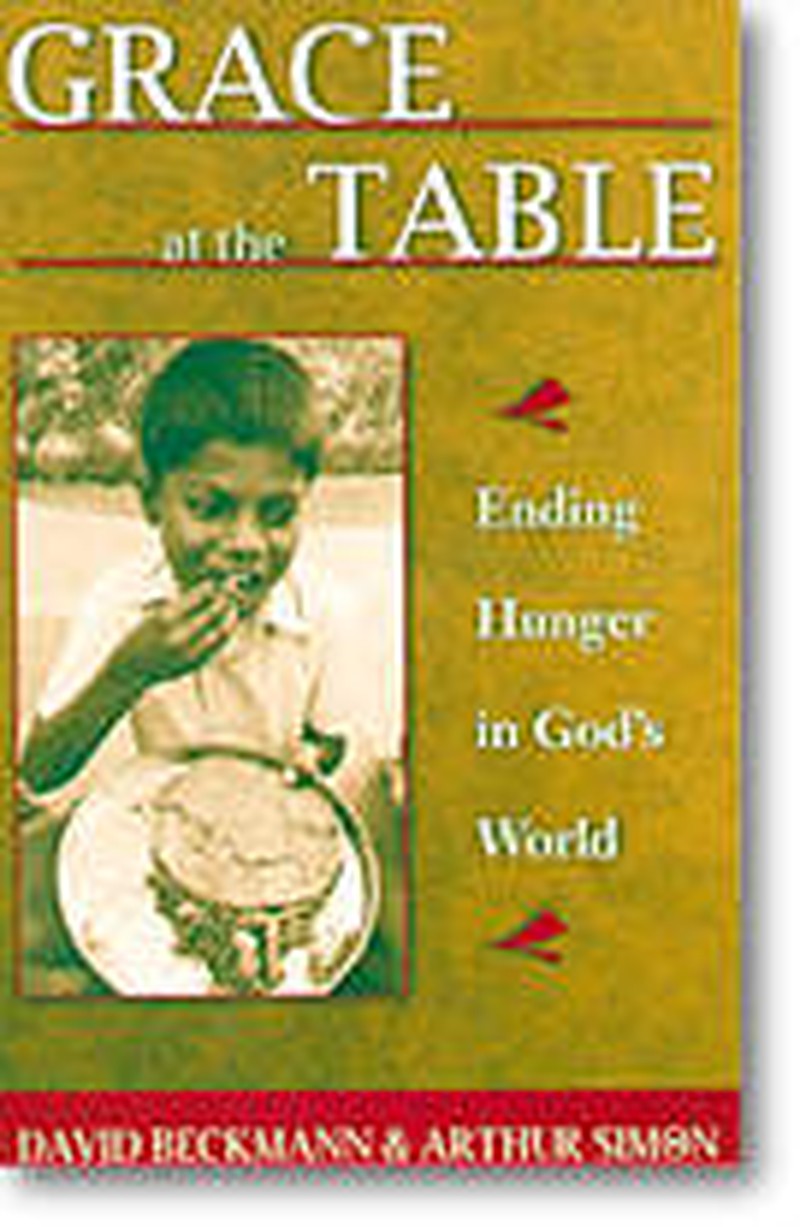 This is part four in a series on hunger. You can read parts one - three in the Live It! archives.
Speak out for those who cannot speak, for the rights of all the destitute. Defend the rights of the poor and needy. (Prov. 31:8-9)
We have been focusing this week on the hideous condition of world hunger. While individuals and governments have obligations to help the poor and hungry, the church also has a responsibility to be proactive in the solutions.
Should churches take care of the hungry directly?
Christians could be more generous. But churches are already doing a lot to take care of hungry people directly. By one estimate, religious congregations give 7 billion each year (about one-seventh of their total revenue) to people in need. Christians devote much less effort to influencing what governments do.
God, however, requires both charity and justice, and justice can often be achieved only through the mechanism of government. The view that nations, as well as individuals, will be judged by the way they treat the weakest and most vulnerable among them is deeply embedded in the witness of prophets such as Isaiah who said: How terrible it will be for those who make unfair laws, and those who write laws that make life hard for people. They are not fair to the poor. And they rob my people of their rights. They allow people to steal from widows and to take from orphans what really belongs to them (Is. 10:1-2).
Government is not the only - nor always the best - instrument to deal with hunger. But it is one of the institutions created by God - part of God's providence - for the welfare of people. Because we live in a democracy, a nation with a government of the people, we have a special privilege and responsibility to use the power of our citizenship to promote public justice and reduce hunger.
Aren't we supposed to maintain a separation between church and state?
We can speak out. Most of the Founding Fathers considered religion important to the morality and health of the nation. Throughout American history, people of faith - and religious organizations - often have spoken out on political issues. This is part of the "free exercise" of religion that the First Amendment guarantees.
Christians must take action. We must not confuse a proper distinction of roles for church and state with the separation of faith from life. As Christians we do not separate faith from life. If public policies are relegating people to hunger, Christians have an obligation to speak up for better policies.
There is no Christian political agenda. The Bible gives us direction, not directives. It is an abomination to God that in a nation as rich as ours many children go hungry. But God has not revealed what kind of system will best help families get into jobs and out of poverty, or what type of safety net to establish for those who otherwise would be left to freeze or starve.
We should respect different points of view. Those who disagree with us frequently have insights we have missed. We need to work with others to find solutions and determine what actually works.
One organization that deals with political issues of the poor and hungry is Bread for the World - a Christian citizens' movement against hunger. Its 44,000 members urge - and often succeed in getting - Congress to adopt policies and pass specific laws that help reduce hunger. Members contact their representatives in Congress about legislation that affects hungry people in the Unites States or worldwide. Bread for the World is the nation's largest grassroots advocacy network on international development issues and one of the largest on domestic hunger and poverty issues. You can read more about the organization and important legislation by going to http://www.bread.org.
From Grace at the Table: Ending Hunger in God's World by David Beckmann and Arthur Simon. Copyright (c) 1999 by Bread for the World Institute. Used by permission of Paulist Press, Mahway, N.J., 1-800-218-1903.
David Beckman, a Lutheran minister and economist, is president of Bread for the World. He holds degrees from Yale, Christ Seminary, and the London School of Economics. He served in church-supported development programs in Bangladesh, then moved to the World Bank where he worked on slum improvement projects and led the World Bank's efforts to engage with religious, environmental, and other grassroots groups around the world. He is the author of Friday Morning Reflections at the World Ban and, with Richard Hoehn, Transforming the Politics of Hunger.Arthur Simon founded by Bread for the World in 1974. As a Lutheran pastor on the Lower East Side of New York City he was struck by the magnitude of hunger and poverty in his community and around the world. In 1972 he gathered a group of Catholics and Protestants who decided to launch a citizens' movement against hunger. Since retiring, he directed the Washington office of the Christian Children's Fund. He is the author of Bread for the Word, and with his brother, Paul Simon, The Politics of World Hunger.