When Suffering Blindsides the Minister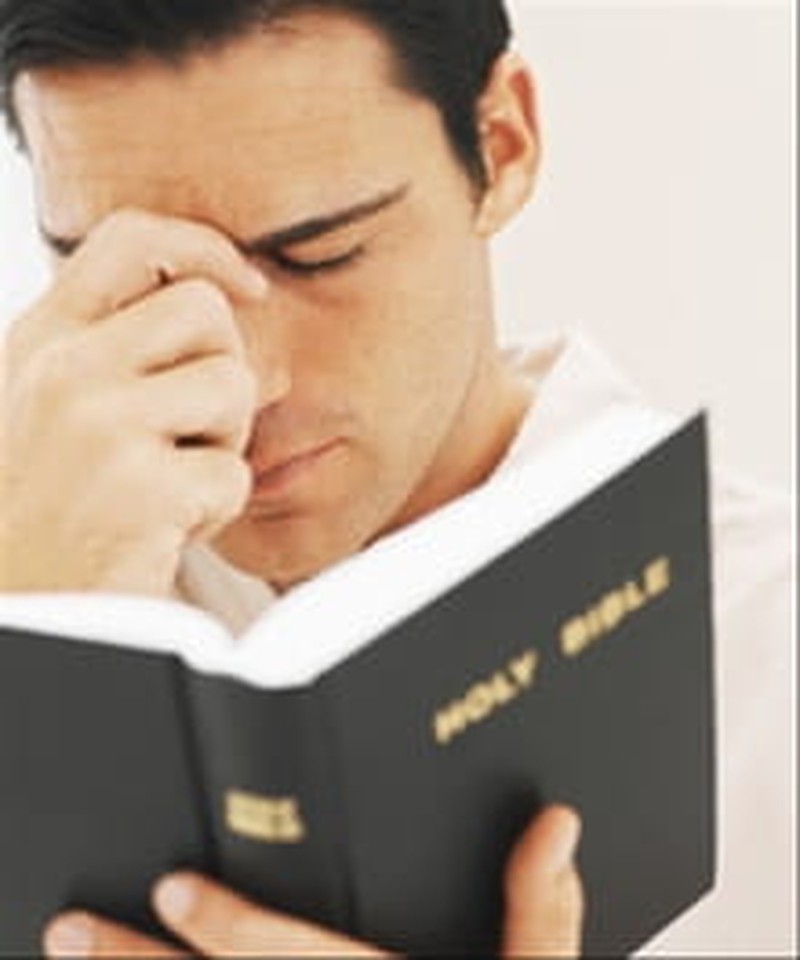 There's a great deal of pain out there.
Recently, a pastor's wife wrote with her husband's story. After beginning a successful church, then merging with another and watching it grow into something special, he was suddenly ousted from the pulpit and victimized by unscrupulous leaders. His anger is almost palpable, she says. Depression sits on him like a vulture.
A few days later, a minister in another state -- I know neither of these -- wrote to tell of serving in a staff position in his home church, seeing the ministry explode, and then being terminated with no explanation. In the prime of his life, he is jobless, friendless, and feels hopeless. He admits up front that he is so angry at his mistreatment, and wonders why God would let such a thing happen to one who worked only to honor Him.
"Where is God when it hurts?" is how it's usually expressed. A better question might be "Where is God when His faithful servant is mistreated and abused and tossed out like last week's newspaper?"
The abused minister wonders, "What's going on here, Lord? I put my trust in you and served you faithfully, and this is how you treat me? Lord, you have the power to change this. But you are silent. I do not feel your presence and you no longer seem to hear my prayers."
He's not sure he believes in God anymore.
Tell me if this doesn't sound like one of the Psalms. Maybe Psalm 73.
If anyone understands, the Apostle Paul would be the one. If anyone has a word of wisdom for the suffering faithful, it's he.
Let's establish up front Paul's credentials: He suffered for Jesus.
The litany of Paul's sufferings of 2 Corinthians 11:22-31 fills us with awe. In the book of Acts, we see some of his mistreatment -- much of it from people who claim to be acting for God -- but nothing like the full list in 2 Corinthians 11.
Does it matter to us that Paul suffered? It does if you are hurting and feeling abandoned.
No one wants counsel in their darkness from one who has known only light and sunshine. This is why the writer of Hebrews makes this point so forcefully concerning our Lord ( Hebrews 4:15).
Paul had one big thing going for him which many of today's "suffering faithful" seem to have missed: He was told up front to expect mistreatment.
In Damascus, a couple of days after his encounter with Jesus, Paul was visited by Ananias, who told of the plans God had for him. "(Saul) is a chosen vessel of mine to bear my name before Gentiles, kings, and the children of Israel. For I will show him how many things he must suffer for my name's sake" (Acts 9:16).
Paul knew going in that suffering was part of the deal. This is completely in line with our Lord's statements to the apostles in Matthew 5:11-12 and Mark 10:29-30.
Paul told those turning to Christ that suffering was standard procedure for this life they had chosen.
Toward the end of their first missionary journey, Paul and Barnabas decided to retrace their steps. "They returned ... strengthening the souls of the disciples, exhorting them ... and saying, 'We must through many tribulations enter the kingdom of God' (Acts 14:21-22)."
There would be none of this, "Oh me, Lord. Why have you let this happen to me?" They were advised from the first to expect it and to be prepared.
Paul knew -- and passed along through his epistles -- the special way in which God uses the suffering of His children.
Nowhere is this illustrated better than in Acts 16:25. After being beaten and imprisoned for bringing Heaven's good news and Christ's healing power to the Philippians, Paul and Silas break into prayer and hymns in the middle of the night. "And the prisoners were listening to them." The jailer too, as it turned out.
Question: do you suppose Paul had turned to Silas that night and said, "My friend, I feel like singing. Would you join me?" Hardly. With open wounds left untreated, they had to have been miserable.
Had these brethren been like us, they would have been complaining, "Oh, where is God? All we were doing was preaching the Gospel. Look how He has treated us."
God used their faithfulness-in-suffering that night to start a revival that blesses us to this day. Later, in his Epistle to the Philippians, Paul falls all over himself trying to find enough accolades for these faithful saints.
God is on the job, even when his beloved are called on to suffer. Especially then.
"Our light affliction, which is but for a moment, is working for us a far more exceeding and eternal weight of glory..." (II Corinthians 4:17).
"I consider that the sufferings of this present time are not worthy to be compared with the glory which shall be revealed in us" (Romans 8:18).
"I will never leave thee nor forsake thee. So that we may boldly say, the Lord is my Helper and I will not be afraid" (Hebrews 13:5-6).
"My grace is sufficient for you, for my strength is made perfect in weakness. Therefore, most gladly I will rather boast in my infirmities..." (II Corinthians 12:9).
When we are faithful in the midst of our sufferings, 12 good things happen.
God is honored,
Jesus is pleased,
And the Holy Spirit is given a situation He can use for God's purposes.
The devil is infuriated,
Our enemies are puzzled,
And the critics of the church are silenced.
The church itself is strengthened,
Believers going through tough times are encouraged,
And the unsaved observe and want what they see.
You yourself are blessed and strengthened,
Your reward in Heaven is great,
And your reputation goes through the roof (Luke 6:35).
For believers -- for faithful disciples of the Lord Jesus -- suffering is not "par for the course."
It is the course.
Dr. Joe McKeever is a preacher, cartoonist, and the Director of Missions for the Baptist Association of Greater New Orleans. Visit him at joemckeever.com/mt. Used with permission.
Publication date: February 8, 2012