Where Sin and Suffering Are Nearby, So Is God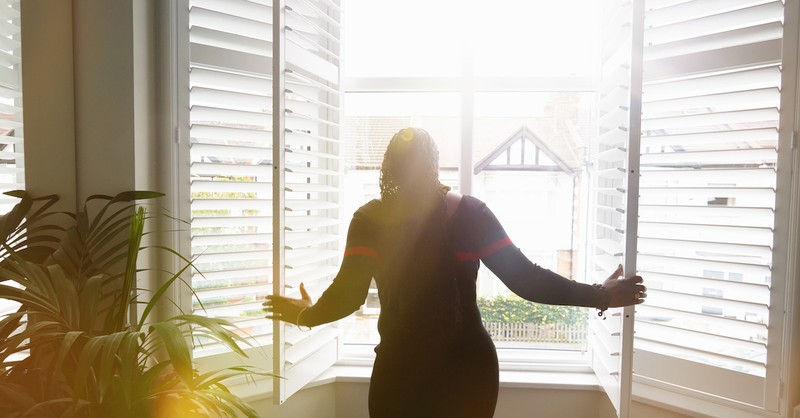 For honest Christians (Can there be any other kind?), becoming like Jesus Christ—or what Scripture calls sanctification—often feels like an anticlimactic process. No matter how much better we become over time, no matter how much more loving, joyful, peaceful, patient, kind, good, faithful, gentle, and self-controlled we are this year compared to last year (Galatians 5:22-23), we never seem to grow in our character to the degree that we once hoped that we would. Ironically, the more like Jesus we become, the less like Jesus we tend to feel.
When I first became a Christian, I had a brimming optimism about becoming a better version of myself. This, after all, is the promise of God to all who trust in Jesus—He will not merely help us turn over a new leaf; he will give us a whole new life. As a newly born child of God, I was a new creation. The old Scott was gone, and the new Scott had come (2 Corinthians 5:17).
The Holy Spirit had taken up residence in me, which meant that the same power that raised Jesus from the dead was living in me. This power would give me faith to trust and follow God's word and God's ways over my own flawed feelings, impulses, and ideas. It would give me hope in the face of life's sorrows, letdowns, and uncertainties. Most of all, it would increase my ability and desire to love God and others. Along the way, I could become the kind of friend, neighbor, spouse, dad, and contributor that might even win an award or two someday (Ha).
Like many Christians in their newfound faith, I felt very optimistic about the kind of person that I was destined to become in Christ. I would, as the Apostle had written, be able to "do all things through Christ who gives me strength" (Philippians 4:13). It was only a matter of time before I would become the very best version of myself. Or so I thought.
Now, thirty-something years later, I have come to terms with reality. Sometimes I feel more sinful and less holy and virtuous than I did in those first days as a brand-new Christian. Although there are many ways in which I have become more like Christ, in other ways I still ignore and disobey and even deny him. At my best, those who are closest to me will tell you that the fruit of the Spirit is at work in my life. At my worst, those same people will tell you that I can be petty and even angry about the most insignificant things.
I get road rage. I get irritated with people who eat a little bit too loudly. I think about money a lot more than I should. I find more satisfaction in the praise of people than I do in the grace of God. It is not uncommon for me to enjoy the sound of my own name more than I enjoy the sound of Jesus' name.
I can be selfish, cowardly, conflict-averse, jealous, and ambitious in all the wrong ways. I can, like the Pharisees, use my spiritual gifts and platform to draw attention to myself and applause from others—applause that belongs only to God, who deserves all the glory. Sometimes when an immodest movie scene flashes in front of my eyes, I don't look away. I fear the future as much as I trust God for the future. Sometimes I cuss.
I am a man who lives by fear as much as I am a man who lives by faith. When I see Jesus on the cross crying out, "My God, why have you forsaken me?" I often think, "My God, why haven't you forsaken me?" I am with Herman Melville on this one. I am "dreadfully cracked about the head, and sadly need mending." Thirty-plus years a Christian and the words of Brennan Manning in The Ragamuffin Gospel ring true as much now than ever:
"When I get honest, I admit I am a bundle of paradoxes. I believe and I doubt, I hope and get discouraged, I love and I hate, I feel bad about feeling good, I feel guilty about not feeling guilty. I am trusting and suspicious. I am honest and I still play games. Aristotle said I am a rational animal; I say I am an angel with an incredible capacity for beer."
Can you relate to this? Are we hopeless? Thankfully, there is also plenty of reason not to despair. Because of Jesus, there is encouragement available to us as we experience the rupture of anticlimax, and as we face the fact that until Jesus returns, we will continue to fall short of the glory for which we have been created. Encouragement comes from knowing that even the greatest heroes of faith were also flawed and broken—wrecked, weary, restless, and sometimes tortured sinners—even at their spiritual peak.
Aren't you relieved that those you respect most in the faith also have shortcomings? Aren't you relieved that so many of the men and women in the Bible—people like Isaiah and Paul and Rahab and Martha—are also men and women with deep, abiding flaws? Aren't you relieved that every last one of them is an incomplete work in progress whose less flattering features remained with them until their dying day, even as they journeyed toward ultimate and everlasting perfection in Christ?
If any of this resonates with you, I hope you will be as encouraged as I am by the following letter, written by a caring pastor and father to his young, deeply discouraged son:
Dear Son,
I continue to pray for you in the struggles you face. I've been so helped as I've thought about some of the following things. I don't want you to ever forget that Moses stuttered and David's armor didn't fit and John Mark was rejected by Paul and Hosea's wife was a prostitute and Amos's only training for being a prophet was as a fig-tree pruner. Jeremiah struggled with depression and Gideon and Thomas doubted and Jonah ran from God. Abraham failed miserably in lying and so did his child and his grandchild. These are real people who had real failures and real struggles and real inadequacies and real inabilities, and God shook the earth with them. It is not so much from our strength that he draws but from his invincible might. I am praying that he will give you courage in this quality of his.
Love, Dad
How terrible and despairing it would be if the valiant, self-sacrificing, heroic disciples of Jesus weren't also unfinished sinners and sufferers. How discouraging it would be if their lives and stories demonstrated that the truest feeling of faith is the feeling of competence and towering strength. But their lives and stories do not tell us this. Rather, they tell us that the truest feeling of faith is the feeling of humility and dependent weakness.
The weary wanderings of the ancient people of God bring me almost as much comfort as the promises of God themselves. Why? Because if there is hope for real sinners and sufferers like them, then there is also hope for real sinners and sufferers like me.
Photo credit: ©GettyImages/Tara Moore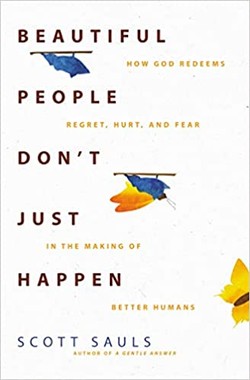 Scott Sauls is senior pastor of Christ Presbyterian Church in Nashville, Tennessee and author of several books including his latest, Beautiful People Don't Just Happen: How God Redeems Regret, Hurt, and Fear in the Making of Better Humans.
Related podcast:
The views and opinions expressed in this podcast are those of the speakers and do not necessarily reflect the views or positions of Salem Web Network and Salem Media Group.
Related video:
You can read Rhonda's full article here.
Related article:
10 Ways to Show Your Pastor They Are Loved