What Did Jesus Mean When He said 'I Will Be with You Always'?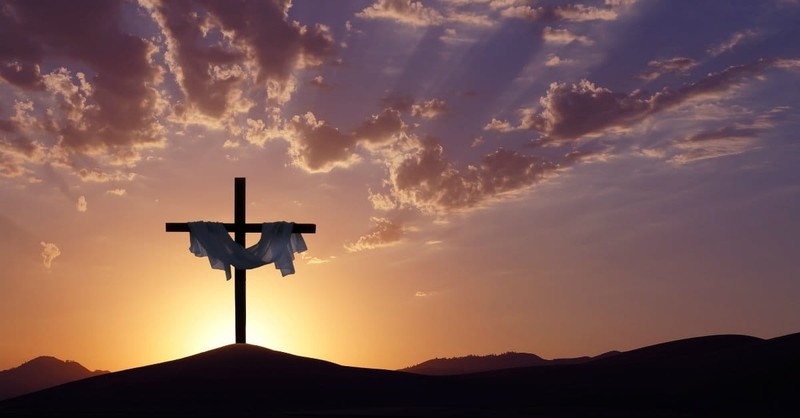 The Bible is overflowing with encouragement and assurance that God is always with us. We read time and time again that we are never alone in whatever we may face. Yet it can be so easy to feel alone and to wonder not only whether God is there, but if He evens hears or sees us. We can be encouraged that He is and He does! God is an ever-present help in times of trouble (Psalm 46:1), He is always with us, and Jesus reminds us of this in His final words to the disciples.
What 'I Will Be with You Always' Means
"...surely I am with you always, to the very end of the age." - Matthew 28:20b
Moments before His ascension into heaven, these are the words that Jesus spoke - "I will be with you always". This was His final encouragement to a group of people whose world had been turned upside down and inside out! This group had been on what must have been an emotional roller coaster; they believed Jesus to be the Messiah who would save the world, only to then see Him arrested and crucified. The pain and confusion must have been nearly unbearable. Then three days later He was alive; then they saw Jesus ascend into heaven, reminding them that He is with them always. Jesus had 'left' them before, at least it must have seemed that way when He was crucified. Yet now He promises that He will never leave them, even though He is clearly no longer physically present. How can that be?
In order to truly understand this verse, we have to take a look at it in context with the two verses that come before it:
"Then Jesus came to them and said, "All authority in heaven and on earth has been given to me. Therefore go and make disciples of all nations, baptizing them in the name of the Father and of the Son and of the Holy Spirit, and teaching them to obey everything I have commanded you. And surely I am with you always, to the very end of the age." - Matthew 28:18-20
Jesus holds all authority in heaven and on earth. Jesus is encouraging the disciples that even though they will face hardships and even death because of following Him, He is still bigger than all of it. The world will continue to struggle with sin, but He offers a way to conquer sin and find a more meaningful life on earth that will lead to eternal life with Him.
Knowing this, we are to go and make disciples. Jesus doesn't instruct us to do this because it's a good idea, it might be helpful, or because it seems nice. He commands it because it is the only way for the truth of the Kingdom of God to be heard and lived out by others. We are not on our own, however! He holds all authority and this assures us that we are never alone and that we will never share the gospel in vain. As we go and make disciples, we are sharing the truth of Christ with others who will become members of the church and co-heirs with us and with Christ.
We are to observe baptism as a reminder. There is nothing magical about the waters of baptism. The water is just water. When we baptize new disciples into the kingdom, we follow the example set by Jesus (Matthew 3:13), and symbolically give up our old life in exchange for one that is new, fulfilling, and eternal. Through the observance of baptism, we remember that Jesus is risen, and is always with us.
We are empowered to teach everything Jesus taught. As disciples making disciples, we have full access to the presence of Jesus and the words He spoke to us. Fortunately for us, His words have been written and are available to us to read, study, obey and teach. One powerful way we can sense His presence in our lives is through reading and teaching the truth that He gave us.
He is with us until the end of the age. Jesus gives us a time limit for how long we can count on this promise – the end of the age. What age is He talking about? He is referring to the Church age, the present point in time that has existed since He left this earth and gave this command. How long will this age last? This age, and this promise, will last until He returns to usher in a new era of His rule and reign on the earth, the fulfillment of all that has been. When will Jesus return? When will this happen? It is not for us to know, but it could be today or centuries from now. The point is that no matter how long it is before He returns, He is with us. Always.
Why Should Christians Be Encouraged That Jesus Is Always with Us?
The obvious objection to this is that Jesus is physically no longer with us, so how can we claim that He is 'with us always'? He promises that this is possible through the Holy Spirit:
"And I will ask the Father, and he will give you another advocate to help you and be with you forever the Spirit of truth. The world cannot accept him, because it neither sees him nor knows him. But you know him, for he lives with you and will be in you. - John 14:16-17.
Through the presence of the Holy Spirit, Jesus is constantly and fully present with us. We are blessed to know that not only is He with us, but He also lives in us and works through us. In times of trouble and in times of rejoicing, we can be fully confident that Jesus is with us, hears our prayers, answers our prayers, and is placing us exactly where He wants us to be for our own good and for His glory.
Other Bible Verses about How Jesus Is Always With Us
"And I will ask the Father, and he will give you another Helper, to be with you forever, even the Spirit of truth, whom the world cannot receive, because it neither sees him nor knows him. You know him, for he dwells with you and will be in you" (John 14:16-17).

"For this is the covenant that I will make with the house of Israel after those days, declares the Lord: I will put my law within them, and I will write it on their hearts. And I will be their God, and they shall be my people" (Jer. 31:33).

"Where shall I go from your Spirit? Or where shall I flee from your presence?" (Psalm 139:7).

"The Lord is near to all who call on him, to all who call on him in truth" (Psalm 145:18).

"Behold, I stand at the door and knock. If anyone hears my voice and opens the door, I will come in to him and eat with him, and he with me" (Revelation 3:20).
(Excerpted from "10 Beautiful and Comforting Verses to Remind You That God Is with Us" by Hope Bolinger)
Further Reading:
'Fear Not for I am With You" - True Bible Meaning of Isaiah 41:10
5 Exciting Ways Jesus is with You Always
"I Will Never Leave You Nor Forsake You" Meaning of God's Promise for Your Life
I Will Never Leave You Nor Forsake You
Photo credit: GettyImages/mbolina
Jason Soroski is a homeschool dad and member of the worship team at matthias lot church in St. Charles, MO. He spends his free time hanging out with his family, exploring new places, and writing about the experiences. Connect on Facebook or at JasonSoroski.net.
---
This article is part of our larger resource library of popular Bible verse phrases and quotes. We want to provide easy to read articles that answer your questions about the meaning, origin, and history of specific verses within Scripture's context. It is our hope that these will help you better understand the meaning and purpose of God's Word in relation to your life today.
No Rest for the Wicked
Fight the Good Fight
Wait on the Lord
With Contrite Heart and Spirit
Faith Can Move Mountains