Why Is a Church's Mission Statement So Important?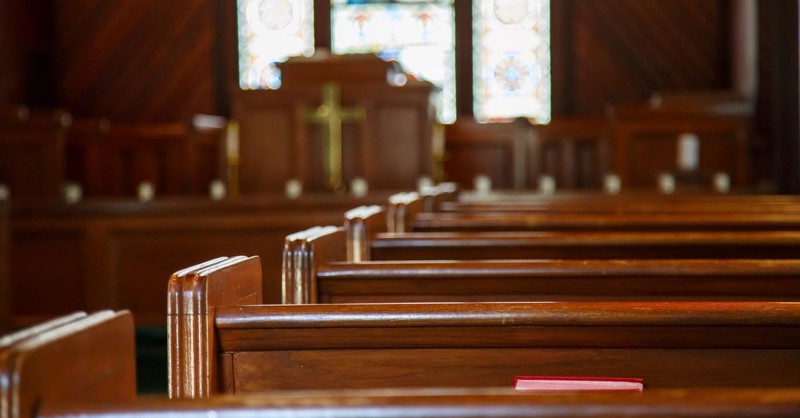 In seminary, I'll never forget when I had to take classes on ministry philosophy learning all sorts of things about the importance of concisely and clearly stating one's life and ministry purpose. Stating clearly and concisely the ministry's mission is not only critical because of what it communicates to people, but because of what it says about what you believe and value. To put this another way: a church's mission statement communicates to people in the congregation and the community whether you take the Bible seriously and whether you will minister to them or not.
Preaching the Word and Loving People
Throughout my life, I've been blessed to be in local churches that preach and teach the Bible and love people. Preaching and teaching the Word and loving people are not enemies of each other, but friends of each other. In Matthew 22:37-40, Jesus tells His first disciples as well as Christians today that the mission of their lives is to love God and love one another. Local churches today are to love the Lord and love their neighbor in word and deed. In Acts 2:42-48, the Early Church gathered together after Peter's Pentecost sermon in small groups where they did life together and studied the Word of God together. The Church exploded because the Holy Spirit blessed the preaching of the Word and the loving community of God's people.
A Church's Mission Statement and Its Mission
The past three churches I've attended in three different states (Idaho, California, and now Oregon) have all had a similar mission statement to, "love God and love people" or "treasure Christ and love people." A church's mission statement not only says what the Church values, but also how it intends to be on mission for the glory of God.
Preaching the Bible is vitally important to the Church's mission. Where the preaching of the Bible has waned or even wavered in the Church's life, the Church's mission has been compromised. But there's another equally opposite danger here, and it's not one that's often discussed on these matters. If we neglect to love people, the danger can be that we will preach until we are blue in the face; however, the people hearing such sound preaching won't connect with the Word. Loving the Lord means loving people.
I was asked recently what attracted me to the current church my wife and I regularly attend here in Oregon (we've lived here going on three weeks) and what we were looking for in a local church. Besides expository preaching and sound doctrine (among other things), I wanted to see how the church loved its people. Overwhelmingly (and surprisingly so), this local church answered the question for my wife and me, not only of whether they are grounded in the Word, but also about how they are grounded in loving others around them.
One example of this was the offer and then the execution of that offer on helping my wife and I move into our new home. We had only been in the city we had moved to for about a week and had visited this church on Sunday only once when this offer was given. They didn't know us, nor did they need to help us move in. But we were very blessed and thankful they did!
Practicing What We Preach and Being on Mission
It's not enough to have a good mission statement; you have to practice that mission. The goal of all church's mission statements is to make disciples. The making of disciples isn't an option to Jesus; it is a command given with a promise that the Lord will be with His people to fulfill His mission (Matthew 28:16-20). Further, the command given by Jesus is given assistance by the Holy Spirit who indwells every Christian and empowers them to make disciples for God's glory.
So, a church's mission statement should not only be clear and concise; it should be one that they are going to model. After all, James 1:22 says that we are not to be hearers only but doers of the Word. It's easy to hear the Word and turn away. We may not like the tough portions of Scriptures and want to mute them or tear them out of the Bible, but they are there for our good and the Church's good. That difficult person who is hard to love is there in our local church to help us grow to be like Christ. Much the same way you use sandpaper to get out any imperfections on the object you are working on, the Holy Spirit uses "sandpaper people," – that difficult person – to help you grow to be like Jesus. Don't avoid those people but embrace them and the opportunity to grow to be like Jesus. Such people are not a hindrance or a distraction to the local church's mission, but help the Church grow to be more like Jesus.
We are living in an emotionally charged moment in our culture where tensions are high on every front. The local church, though, is the hope of the world. The local church should be focused on the preaching of the Word and on loving people. People today wonder if anyone will be attracted to that kind of Christian and to that kind of church. They think that they have to accommodate the culture or have certain methods that entertain visitors to local churches to get them to stay. But here's the thing: Jesus preached hard things and people left Him (John 6:60-71). People are drawn by Christ to the Word. The Holy Spirit uses the preached Word and the means of the local church community to draw people to faith in Christ and grow in discipleship in His name.
The Local Church and Faithfulness to Christ
I will never forget what my varsity golf coach said to me in high school. I tended to focus on all the golf swing mechanics to an insane degree (I still do that!), but I will always remember what he said: Keep it simple stupid. No, he wasn't calling me stupid. He was telling me to keep it simple because I was making the golf swing overly complicated.
Similarly, the Church's mission is simple: Love God, love people, and make disciples. To do that, the Church needs to preach the Word faithfully to help people learn what God has revealed in the sixty-six books that constitute the Word of God. People not only need to hear the Word, but they need a loving church community.
A church's mission statement should be simple, concise, and reflect the church's values and its mission to reach people in the congregation and the community. We need to keep in mind that all of the Church's mission, from congregational care to ministry, outreach, disciple-making, and all the Church does, is to be drawn from the Word. When everything is up for revaluation and it seems like we need to do it another way, we need to be faithful and stay laser-focused on the teaching of the Word of God to honor Jesus.
We do not need new methods, nor a new way to reach people. We need to go back to the old and well-trodden paths traveled by fellow churchmen and churchwomen who love the Lord; people who were focused on the mission of making disciples who make disciples in and through the local church. The hope of the world today is not our political ideology or philosophy or who we want or wanted in political office. The hope of the world is not in ending destructive philosophies that oppose the knowledge of God, although we should preach against those destructive worldviews. The hope of the world is in a Person Jesus and His finished and sufficient work. The Church is the only institution commissioned to the task of making disciples who make disciples of the Risen Jesus. Let the Church then be faithful and stand fast and, where necessary, repent of any worldly ideologies or philosophies that have crept into its convictions or practice of making disciples that do not honor Scripture.
May our church's mission statement reflect the simple but profound truth of loving God and loving people because behind both ideas are the church's mission to reach the lost, make disciples, and spread the fame of God to the nations for the glory of God.
Photo Credit: ©GettyImages/dbvirago
---
Dave Jenkins is happily married to Sarah Jenkins. He is a writer, editor, and speaker living in beautiful Southern Oregon.