Why Is a Church's Mission Statement So Important?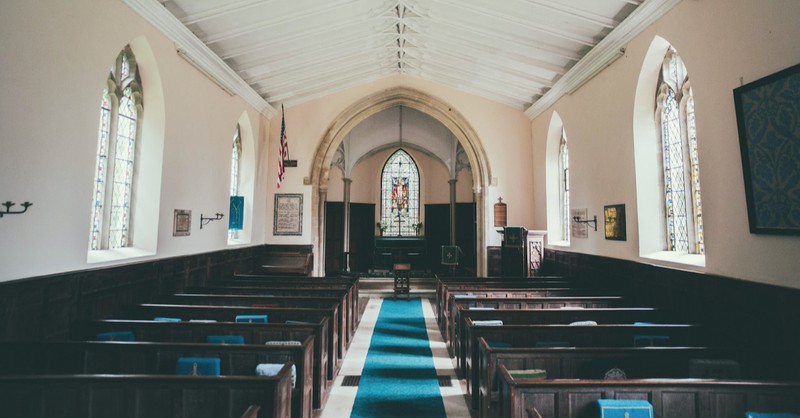 As much as we like to think of our church as a gathering of believers, which it is, there is also an organizational or business side of the church as well. I know we don't often like to think of our church as an organization or a business, but this is true of every church or ministry. Putting the word church and business together often brings with it a negative connotation because many people assume this means a church is only after your money. If we are going to be honest there are some ministries where getting your money is their primary objective, but that is not the case with most churches or ministries. Because a church is an organization one thing a church must do is create a mission statement. This means the church is not just a gathering together of believers but a gathering of believers for a specific purpose. The purpose or reason around why you are gathering can be found in the church's mission statement. So, let's talk about mission and discover some reasons why a church's mission statement is important to the organization.
Here are three things to understand about a church's mission statement:
1. The church's mission statement should be easy to understand.
The church's mission statement is usually summed up in one sentence. When you are creating that mission statement for your church it should be simple, clear, and focused. The statement should be easy to understand so that whoever reads it should not have to wonder what it means. The pastor should not have to preach a sermon just so people can understand the mission statement. If the people need an interpreter to figure it out or if you have to explain it, then the mission statement is not clear enough. I know this might sound elementary but trust me I have seen some mission statements which were unclear and made no sense without a full explanation.
2. The church's mission statement sets the direction of the ministry.
What does your church care about? What direction is your church going in? These answers should be found in the mission statement. Since a church is a Christian organization, the mission statement and direction of the church should hopefully be originating from and connected to the heart of God. This means it should not be something you casually put together or you copy from someone else, but it should be specific to the work God wants your church to do. When you create the church's mission statement you are setting the focus and direction of the ministry. That's why a mission statement should be well thought out and birthed in prayer. In addition, when someone reads the mission statement, it should capture what is important to the church and what it values.
Let me give you a few examples of mission statements which I got from three different churches websites. When you read them see if you can get a sense of what the church values and what is important to these churches by their mission statement.
To be a unified, diverse body of believers who are igniting a passion for Jesus in Connecticut, New England, and around the world.
To spread the gospel of Jesus Christ, help spiritual seekers become transformed believers, and demonstrate the love and compassion of Christ to the world, through humanitarian works and social engagement.
We gather to cultivate a culture of revival.

As you can see mission statements can come in a wide variety but when you read them, they should give you a sense of the direction of the church. Granted some churches statements are better or clearer than others but they still serve the same purpose.
As a pastor or leader in your church you should recognize that many people are evaluating your church based on what the mission is which is another reason why a church's mission statement is so important. In today's world people will check out your church's website to see what you are all about so make sure the mission statement is easy to find on your website. Also don't worry if people are not drawn to your mission because everyone won't be. However, that's why making sure your mission is birthed in prayer matters so much because you can continue to follow the path God has for your church and not lose focus along the way.
3. The church's mission statement becomes the guardrail.
Another reason a church's mission statement is so important is because it becomes the guardrail. Let's face it, it is possible for a ministry, a church, or an organization to get off track and deviate from its mission. This can happen regardless of whether a church is successful or struggling; they can get off track. How do you get back on track? You return to the mission. Many cars today are built with a lane departure warning signal. When the car begins to drift outside the lane the warning goes off. Some of the more sophisticated models will steer your car back into the lane. The church's mission statement is the lane departure warning system which will keep you in step with the direction God wants your church to take. That's why the mission should reflect God's heart and his purpose for your local church. Some churches are known for their teaching, or music, or outreach, or something else and that is okay because God uses different churches in different ways and your mission statement should reflect that.
When the mission statement is your guardrail, it becomes a little easier to measure what ministry activities you should engage in and which ones you should let go. You simply sift them through the sieve of the mission statement. One thing to remember, just because something works for another church that does not mean it will work in yours or that you should incorporate it into your church. You should always see how it aligns with the mission of the church. I have seen pastors play copycat and end up engaging in things that don't align with the mission of their church and it ends up disastrous. That's why you must be confident in what God's mission is for your church and let that be the guardrail to protect you from getting off the task and assignment God has for your church.
The mission that should be behind every church's mission statement:
It is no secret that Jesus gave the church the greatest mission statement of all time.
"Therefore go and make disciples of all nations, baptizing them in the name of the Father and of the Son and of the Holy Spirit, and teaching them to obey everything I have commanded you. And surely I am with you always, to the very end of the age." – Matthew 28:19-20
We know this as the Great Commission, and I believe any church's mission statement that is not centered in some way around this is way off track. This was one of the last things Jesus said before he left the earth which should remind you how important it is. Since this is important to Jesus and Jesus is the head of the church this must be essential to your church's mission. This should be the heartbeat that is driving the mission of your church. How this looks will be different from church to church, but it should be at the center of any church's mission statement.
If you are a pastor reading these words hopefully these simple words will be an encouragement to you. If you haven't done so go to God in prayer and make sure the mission for your church comes from his heart and aligns with the direction in which he wants your church to go. Each church will have a different character or even area of influence and that is okay. Your job is not to reach everybody, because you can't, but you can reach those for whom God has called you to reach. This should be the mission of your church and your mission statement should reflect that.
Photo Credit: Joseph Pearson/Unsplash.com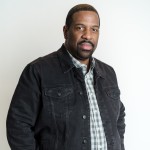 Clarence L. Haynes Jr. is a speaker, Bible teacher, and co-founder of The Bible Study Club. He is the author of The Pursuit of Purpose which will help you understand how God leads you into his will. He has also just released his new book The Pursuit of Victory: How To Conquer Your Greatest Challenges and Win In Your Christian Life. Do you want to go deeper in your walk with the Lord but can't seem to overcome the stuff that keeps getting in the way? This book will teach you how to put the pieces together so you can live a victorious Christian life and finally become the man or woman of God that you truly desire to be. To learn more about his ministry please visit clarencehaynes.com.