You Were Made for Ministry (Ephesians 2:1-10)
Michael Milton

President of the Charlotte campus of Reformed Theological Seminary and a contributing editor of Preaching

2009

13 Oct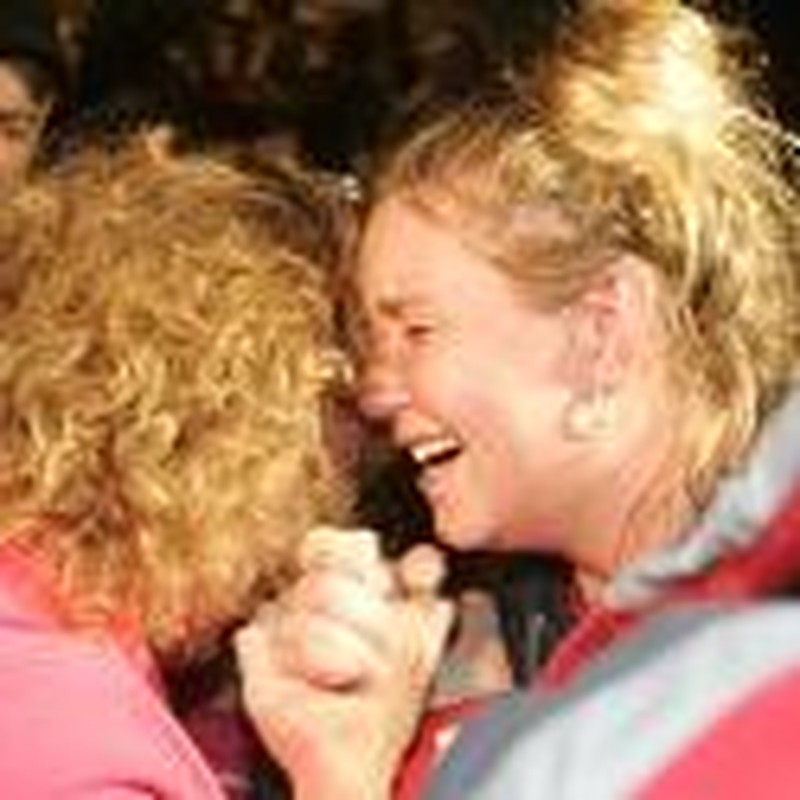 This morning you came with your identities secure: "I am a fifth grade teacher." "I am an electrician" "I am a second-year college student." "I am a homemaker." "I am a dad." "I am a mom." "I am a husband (or a wife)." "I am a son (or a daughter)." "I am lawyer." "I am a retired salesman."
But before you leave today, I am praying that God will give you a new identity: I am a minister.
Oh, so you don't feel called to be a minister? Well, listen first to Ephesians 2:1-10 (ESV) from God's Word.
And you were dead in the trespasses and sins in which you once walked, following the course of this world, following the prince of the power of the air, the spirit that is now at work in the sons of disobedience—among whom we all once lived in the passions of our flesh, carrying out the desires of the body and the mind, and were by nature children of wrath, like the rest of mankind. But God, being rich in mercy, because of the great love with which he loved us, even when we were dead in our trespasses, made us alive together with Christ— by grace you have been saved— and raised us up with him and seated us with him in the heavenly places in Christ Jesus, so that in the coming ages he might show the immeasurable riches of his grace in kindness toward us in Christ Jesus. For by grace you have been saved through faith. And this is not your own doing; it is the gift of God, not a result of works, so that no one may boast. For we are his workmanship, created in Christ Jesus for good works, which God prepared beforehand, that we should walk in them.
I want to tell you how my Aunt Eva got my goat. Once upon a time I owned a goat. Buck, believe it or not, was so big that I could ride him, which I often did. I grew to really love my pretty white goat. Aunt Eva, on the other hand, never really got attached to Buck like I did. One day when our azalea bushes and magnificent bridal wreath spirea were in full bloom, both prized by Aunt Eva almost as much as she prized me, Buck had a hunger pang. He proceeded to eat all of those azaleas along with the spirea next to them. Once discovered, Buck was history. The last time I saw Buck, he was in the back of a trailer headed to who-knows-where. Buck was a fine animal other than that episode, and I thought he was a pretty good goat. But on that fateful day, Aunt Eva declared that Buck was "good for nothing."
Christians are to be good for something. But we can also appear to be "good for nothing." In fact, Jesus said that when we stand before Him on Judgment Day, some will be like sheep and others like goats. The sheep in Matthew 25, who will be on Jesus' right hand at the place of sonship, are true believers who manifested their faith in tangible expressions of love to others. Jesus says that these sheep will have fed the hungry, given drink to the thirsty, provided hospitality to the homeless, clothing to the naked and visited the sick and those imprisoned. Jesus identifies Himself with the needy.
On the left hand, there will be the goats. Just as good works show the true faith of the sheep, the goats are known because of their lack of good works. They did not feed the hungry, give drink to the thirsty, show hospitality to strangers, clothe the naked or visit the sick and imprisoned. Again, Jesus identifies with those people and says, "inasmuch as you did not do it to one of the least of these, you did not do it to Me" (Matthew 25:45, NKJV). Jesus was speaking about the response of the nations to the gospel and those who go out in His name to preach the gospel, but the story is also clear: true faith requires good works or else it is a goat that is good for nothing.
Christians are to be good for something. "Blessed to be a blessing" is the way someone put it. And that is exactly what we will see as we continue in our study of Ephesians chapters 1 and 2. In Ephesians 2:1-10, Paul unfolds the glory of God in salvation—all of grace—that leads us, in verse 10, to His purpose for saving us: good works. Charles Hodge, the great Princeton theologian of yesteryear, said that this passage begins with "the spiritual state of the Ephesians before their conversion" and goes to the "change which God had wrought in them" and leads to "the design for which that change had been effected."1 You see again, as Hodge saw it, that this passage is about answering, "What is the reason for it all?"
This passage is to show that you were made for Good Works, or as we might say: You were made for ministry.
There are three affirmations we must take from this portion of God's Holy Word. To begin with, we need to affirm something very important in this passage that will clear up a lot of misunderstanding in the body of Christ.
I. Good Works Require God's Grace (vv. 1-9)
I once heard of a man who said that, like Smith Barney, he got his religion the old fashioned way—he earned it!
Well, of course, nothing could be further from the gospel truth, especially pressed home by Paul in the second chapter of Ephesians. Looking at the entire section of verses 1-9, we see how we are saved by grace. By a free, sovereign act of a loving God, through the life and death of Jesus Christ, by the Holy Spirit drawing us to Christ and through an act of faith in Him, we are saved by being translated out of a spiritual death into new life; and all of that is by God's grace.
This is the passage that gripped my soul so many years ago. I am here today because of the power of this passage; and I do not doubt that, like me, some of you have grown up in the church, heard the Word for many years but have missed this central and essential truth of the gospel. In fact, this is the gospel. We are saved not by works but by grace. May God clear your mind of man-centered religion and infuse you, supernaturally, with the wisdom of God to believe in Jesus Christ alone for eternal life.
As if to preclude the antinomianism of some who would use this passage to promote an intellectual religion that has no point, no practical application, the great apostle shows that we were saved by grace unto good works. He moves effortlessly from grace to salvation to works. And this is what we mean when we say that we are made for ministry: We were made for good works in Christ Jesus.
This is also what James says when he writes: "So also faith by itself, if it does not have works, is dead" (James 2:17, ESV).
Now some say that this is a contra-diction of Paul. Others say that this complements Paul, and so it does. But Paul himself in this passage makes the same statement so that even if we did not have James to complement and explain, there is enough here to teach us that faith produces good works.
The Westminster Confession is helpful to us at this point: In Chapter 16 of the Confession entitled "Of Good Works" the Westminster divines, with scriptural footnotes after each phrase, clearly show the place of good works in the Christian life: "Good works, done in obedience to God's commandments, are the fruits and evidences of a true and lively faith."
And it goes on to say that by them we manifest our thanksgiving to God for our salvation. Now. Can you have good works done by unbelievers? Again, the Confession of Faith deals mainly with questions about faith; but here we learn that while there are works that bring good and benefit mankind, they are not good works because their end is not the glory of God.2
Perhaps John Calvin put it best when he said, "It is faith alone that justifies, but the faith that justifies is not alone."3
Taken as a whole, and not out of context, the teaching clearly establishes the relationship of God's grace and God's intent that we should be engaged in good works. So let us have this pillar of truth firmly established and then let us move on to understand good works. Here we read in verse 10: "For we are His workmanship."
The Greek word for our rendering "workmanship" means: "to make, to practice, to produce, to create…"4 It is the Greek word poi/hma from which we get our word poem.5
The force of the passage is that regenerate human beings are masterpieces of a gracious God. Thinking about it from our use of the word, we could say that the life of a believer is poetry and designed to be poetry in motion.
Here we affirm:

II. Good Works Reflect Christ's Ministry (10a: "His workmanship")
The reason we are to be about good works begins with the fact that we have been made in the image of God. We are "His workmanship," and the very fact that we exist shows that God is not just about philosophical interests but interested in red-blooded men and women. If we are a "piece of work" belonging to God, then we should naturally reflect Him in our own lives; and to reflect Christ is to be about good works.
The early church father John Chrysostom wrote: "Mercy imitates God and disappoints Satan."6
Let's consider how Jesus Christ is a God of "mercy" and "good works" and how if we are His workmanship, we should reflect those good works:
1. Jesus came to do good works. "For even the Son of Man came not to be served but to serve, and to give his life as a ransom for many" (Mark 10:45).
We are His workmanship, made in His image; and so we are most like Him when we serve others and give our lives away for the sake of the gospel. Now most of us can understand giving our lives away to God, but Paul shows us that we give our lives away to God as we give our lives away to others: "Therefore I endure everything for the sake of the elect, that they also may obtain the salvation that is in Christ Jesus with eternal glory" (2 Timothy 2:10).
To give your life away to someone who will never thank you, who will even mistreat you, is more like Jesus. That is being His workmanship.
2. Jesus did good works, as the eternal God, in works of creation. "For by him all things were created, in heaven and on earth, visible and invisible, whether thrones or dominions or rulers or authorities—all things were created through him and for him" (Colossians 1:16).
We are His workmanship, made in His image; and so we are most like Him when we are creative and productive. Good works thus involve fulfilling the cultural mandate of Genesis: "And God blessed them. And God said to them, be fruitful and multiply and fill the earth and subdue it and have dominion over the fish of the sea and over the birds of the heavens and over every living thing that moves on the earth" (Genesis 1:28).
One thing that John Calvin taught us in the Reformation is that work is holy. Ministry is not only volunteering at church on Sundays but also giving your best for your fellow man in the marketplace. Whether you are a homemaker, a teacher, a businessman, a student in elementary school or high school or college, the way we approach our work reveals our hearts.
One day one of my elders, in a former congregation, told me that he got up out of bed and said, "Now what if I didn't have anything to do today!" And he thanked the Lord for work. May we all thank God for the opportunity to plant, to harvest, to labor for the good of others, whatever our profession, for we are in the image of the Creator, our Lord Jesus.
3. Jesus did good works, as the perfect Man, in works of obedience. "And Jesus increased in wisdom and in stature and in favor with God and man" (Luke 2:52).
To be His workmanship means to do good works of obedience. Jesus Christ was obedient to His parents, obedient to the Law; and we see Jesus attending synagogue and participating even in festivals that were more cultural than biblical, for instance in the feast of dedication7 or Chanukah. And of course our Lord was obedient to His Father. He came to do His Father's will. And we, too, though saved by grace, should be motivated by that grace to obedience. Do you see the difference? We are constrained by love not duty. It is a duty of the heart that brings our lives into conformity with God's will.
4. Jesus did good works, as the fully human One, in works of mercy. "And he healed many who were sick with various diseases, and cast out many demons" (Mark 1:34).
We are His workmanship, made in His image, made for ministry, and we should reflect His image in mercy. Jesus used miracles to draw attention to His power and to illustrate His teaching, and so mercy illustrates the gospel.
I shall never forget one of the members of our new members' class who had a daughter who was in seminary and preparing to go to the Middle East as a missionary. One of her friends was killed in Iraq. She was there working at a water purification plant, seeking to provide clean water for the people of Baghdad. But of course, she was there to minister the gospel of Jesus Christ, to teach the truths of Ephesians 2:8,9. Those truths were powerfully demonstrated through her good works of a missionary seeking to bring clean water to thirsty people.
Jesus was more human than anyone who ever lived. His heart was filled with compassion for poor, hurting people; and so ours must be as well. The gospel must go forth in Word and in deed.
5. Jesus did good works, as the Lord of Lords, in works of atonement for sin. "When Jesus had received the sour wine, he said, It is finished, and he bowed his head and gave up his spirit" (John 19:30).
On the cross, grace and good works wed. There, in that saving cry of the King of glory, "It is finished," the good works for our salvation were complete.
Now we are His workmanship, made for ministry. And though we cannot in any fashion add to that great work, we must carry that work to others through evangelism, through a good old-fashioned phrase that we don't use much any more, "soul winning." Yet the Bible says, "The fruit of the righteous is a tree of life, and whoever captures souls is wise" (Proverbs 11:30).
Once I received a call from one of our elderly members who had gone for care in another city. She called to give me an update on her travels. She told me that everywhere they go in this large metro-politan area, they go by taxicab. She said, "You know, Mike, these are all Middle Eastern folks. I wish I had Phil and Julie with me, our missionaries to Islamic peoples." But she continued, "Mike, I just tell them about Jesus and let them know that He will forgive their sins and give them eternal life if they will receive Him as Lord. And then I just leave it with Him."
There is a wise woman. And there is a woman who models the ministry of Christ. For she understands she is His workmanship.
Good works include sharing the gospel in whatever we do. Good works include, for the believer, bringing the gospel to bear in our families, our vocations, in all of our relationships. For this is the great and final work of our Savior.
Finally, we read in this great verse these words: "Created in Christ Jesus for good works, which God prepared beforehand that we should walk in them" (Eph. 2:10b).
From this we affirm:

III. Good Works Realize Christ's Mission (10b: "which God prepared beforehand…")
Again, the great Princeton theologian, Charles Hodge, saw this section as leading from the transformation of the Ephesians in order for them to realize Christ's purposes for their lives: to carry on the mission of Jesus Christ in the world.
From the foundation of the world, God intended for you to fulfill His mission for the world through your intentional acts of mercy and kindness and love. What Paul is really saying is that God ordained the end and He also ordained the means.
Those in liberal churches have been suspicious of evangelicals who go to preach but do no physical ministry. Those in evangelical churches were suspicious of those who did physical ministry but didn't preach. The truth is that to fulfill the mission of Jesus Christ is to do both. This is what James meant when he taught his congregation: "Suppose a brother or sister is without clothes and daily food. If one of you says to him, 'Go, I wish you well; keep warm and well fed,' but does nothing about his physical needs, what good is it? In the same way, faith by itself, if it is not accompanied by action, is dead" (James 2:15-17, NIV).
How are you ministering in His name? When you give your tithes and offerings to the church you support physical-needs ministries in that way. I like to meet folks and hear about their dreams for their ministry. More and more I am asking the question: "Don't just tell me who to write the check to. Tell me how people can be involved directly, personally, with meeting the needs of others."
I know churches don't want to simply write checks to ministries but want to minister a cup of cold water in Jesus' name. We want to be a place that heals as we help build homes and tear down walls of racial division. We want to be a place that lives out what God told His people through Micah: "With what shall I come before the Lord and bow down before the exalted God? Shall I come before him with burnt offerings, with calves a year old? Will the Lord be pleased with thousands of rams, with ten thousand rivers of oil? Shall I offer my firstborn for my transgression, the fruit of my body for the sin of my soul? He has showed you, O man, what is good. And what does the Lord require of you? To act justly and to love mercy and to walk humbly with your God" (Micah 6:6-8).
How many today, in the quietness of your heart, will commit to bringing your heart and your hands, to bringing the first fruits of your increase, to bringing the gifts that God has given you, to help others in the name of Jesus?
Conclusion
Friends, don't let anybody "get your goat." To be a true believer is to be in ministry, to be about the good works that God has given us to do. These good works require God's grace. Good works reflects Christ's ministry. And these good works realize Christ's mission. What a powerhouse of a passage! Saved by grace. Saved unto good works.
The other night, the telephone rang. Not unusual, except that it was late. When my wife answered the phone and said, "Oh, hi Mary!" I knew who it was. It was late and I was tired, but I knew I would be on the phone for a good while.
Mary was one of the original members who came to form our core group for our church in Kansas. She and her husband were faithful friends and went out to share the gospel with me, ushered, set up chairs, gave and gave and gave and labored in so many ways. They started our outreach and assimilation plan by showing good works to visitors. Our First Touch Ministries8 was really based on their commitment to show Christ's mercy to others. Her husband was our treasurer, and many times we went to the Lord on our knees to ask Him to supply our needs to continue that ministry—and God always supplied. They were real models of good works.
About four years ago, he died. And she has had a hard time. So she calls me every now and then. We always talk about the same thing. We talk about her husband and about how hard it is and how faithful Christ is.
I always tell her that she has the right to miss him. And then she will say, "Why, that's right. God does give me the right to cry."
And I say, yes. And so it goes each and every time she calls. I was still talking to Mary long after Mae and John Michael were in bed. At first, I felt tired. But the more we talked and prayed, the more I felt like I was right where I should be. I felt the power of Christ flowing in me. And Mary told me that she did, too. All of a sudden I realized: I was meant for that time in my life to be Christ to Mary, just like for so long Mary and her husband were Christ to me. Then I came to see that Mary was not an interruption in my evening. She was the reason for my life at that moment.
I wonder, do you see the physical, emotional, financial and spiritual needs of people around you as interruptions in your spiritual life or as invitations to show the love of Jesus that He has shown you?
You were made for ministry. And the words of a newer hymn in the church sums it up:
Let your heart be broken for a world in need; feed the mouths that hunger, soothe the wounds that bleed, give the cup of water and the loaf of bread—be the hands of Jesus, serving in His stead.
Blessed to be a blessing, privileged to care, challenged by the need—apparent everywhere. Where mankind is wanting fill the vacant place; be the means through which the Lord reveals His grace. 9

1. Charles Hodge, Ephesians (Carlisle, PA: Banner of Truth, first published 1916, 1991 reprint), 57-58.
2. See The Westminster Confession of Faith, Chapter XVI, Section 7.
3. The Westminster Collection of Christian Quotations, ed. Martin H. Mansere (Louisville, KY: Westminster-John Knox Press, 2001).
4. "poi/hma, poieœma, n. [4472]. what is made, workmanship, creation" in NIV Greek Concordance (6.1.2) (Accordance, 2004 [cited 2004]).
5. John Ayto, Dictionary of Word Origins (New York: Arcade Publishing, 1990), 401.
6. The Westminster Collection of Christian Quotations.
7. John 10:22-23 states, "And it was at Jerusalem the feast of the dedication, and it was winter. And Jesus walked in the temple in Solomon's porch."
8. The outreach and assimilation discipleship plan I wrote and used.
9. Bryan Jeffrey Leach, "Let Your Heart Be Broken" in The Trinity Hymnal (Atlanta: Great Commission Publications, 1998 Seventh Edition), 595.