10 Questions With Jared Anderson
Chris Davidson

Contributing Writer

2007

1 Jan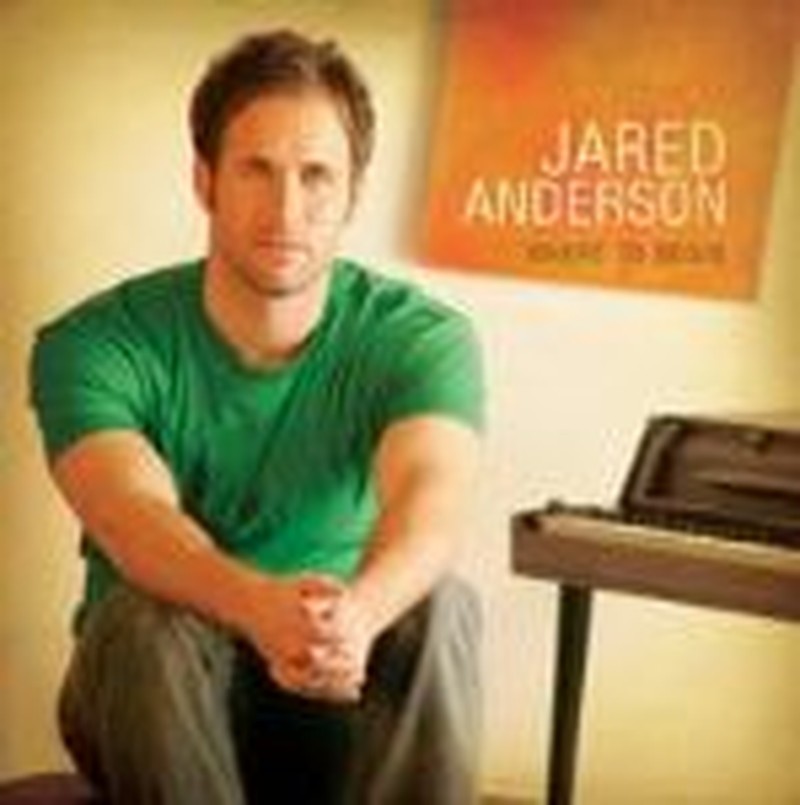 Songs4Worship.com: How did you get started in worship ministry?
Jared Anderson: I started playing piano at age eight. About age 10, I began using Hosanna! Music songbooks in my practice time, in order to learn worship songs. I joined the church choir at age 13 and began playing keys for the youth group at age 15. I always enjoyed worshipping God, never had any desire to be in full-time ministry. It felt too predictable, which it ended up being, ironically.
S4W.com: What has been the greatest challenge you've faced in ministry at New Life Church?
Anderson: The greatest challenge is keeping up with the growth. We are running to keep up with the blessings that God is pouring out on us every day.
S4W.com: What has been the most profound lesson you've learned about worship over the past few years?
Anderson: The systems of worship seem to be getting more complex with a constant flood of new music, the un-scaleable wall of up-to-date technology, and the "market" of talent, but the history of worship remains fairly practical and simple. People gathering together to sing songs of faith, read the scripture, and minister to one another—that seems manageable. My aim is to keep this paradox of faith and practice in balanced tension.
S4W.com: What is the most profound lesson you've learned about life over the past few years?
Anderson: Half of life is just showing up.
S4W.com:: What is the most common misunderstanding about worship you see in your own congregation and how have you tried to reshape it?
Anderson: The Bible says, "It is more blessed to give than to receive." Worship, because of its emotional appeal, can end up being somewhat of a drug similar to, say, chocolate. I prefer to see it as something like spiritual strength training. You go to a gym and spend energy in order to build your capacity for spending energy. We worship so we can become capable of more extravagant worship. Worship isn't taking in, it's giving out. My desire is to see people build up their spiritual discipline so life doesn't consist of surviving from one worship experience to the next, but rather their worship experiences make every other aspect of their lives more fruitful and appear effortless.
S4W.com: This is kind of the desert island question. What are the five essentials you could not do without in worship ministry?
Anderson: 1. Good church governance – When the church has a proper structure, meaning that the right people have the right power to do the work of the ministry, it makes it easy to worship and easy to lead. 2. Healthy love quotient in the team – Love is living for other people's good. When the members of the team are living to out-serve one another, we sharpen each other to do greater work. 3. Incredible youth ministry – Churches naturally grow older; they don't naturally grow younger. Worship ministry that remains effective through the decades must be fueled by people with fresh perspectives. 4. Prayer and Intercession – Prayer is worship without music. It sets the tone for your corporate worship experience. You align yourself with God which leads to you caring about the things he cares about, which are people. 5. Shure 58 microphones –they're the best.
S4W.com: What makes a worship song 'congregationally friendly'?
Anderson: Can your mother sing it? Would your mother sing it?
S4W.com: Tell us about the new Desperation Band album, Who You Are, and what excites you most about it?
Anderson: The new D-band album is definitely walking on the wild side. The songs are more unique and the sound is turned up to 11. It's a coming-of-age record for us. S4W.com: What one piece of advice would you give to a Christian wanting to go "to the next level" in his/her worship?
Anderson: Practice makes perfect.
Buy Jared's new album "Where to Begin" at Songs4Worship.com