10 Questions with: Michael Gungor
J. Gary Walker

Contributing Writer

2005

11 Nov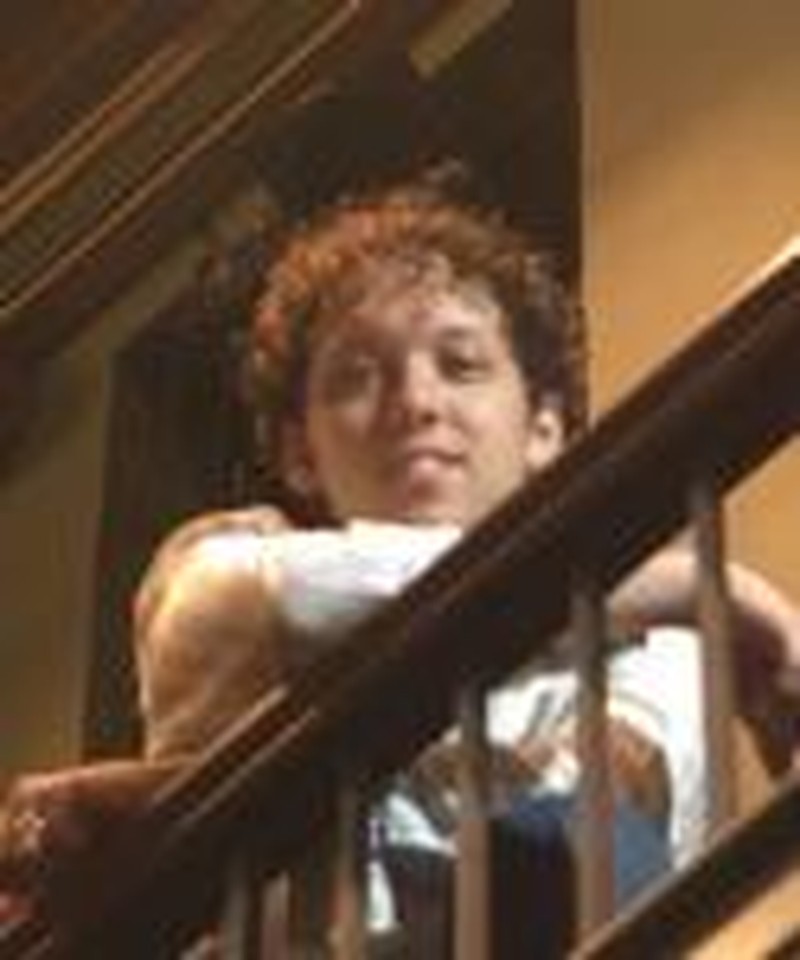 Worship leader Michael Gungor gained popularity with his debut album, Bigger than My Imagination,and for co-writing the Dove Award nominated worship song "Friend of God," and he also serves as the featured worship leader for Acquire the Fire's national conference events. Michael's latest CD, Battle Cry: Worship From the Frontlines, is releasing this month from Vertical Music. We recently talked with Michael about his influences and the challenges and rewards of a life in the music ministry.
Songs4Worship.com: What has been the greatest challenge you've faced since you began pursuing music as a calling and a career?
Michael Gungor: The biggest challenge for me has probably been finding a balance between being faithful to my local church and my outside ministry. I have never wanted to stop leading in a local church because I think a huge part of my calling is to write songs for the church, and leading a local body week to week is very different than leading outside all of the time. So I feel this need to be in church, but I also feel this incredible prodding for the church at large and to be out with different parts of the Body. And balancing my calendar is not been the only issue to deal with in this dance.
You also have this issue: yesterday, I was with my tight band playing in front of thousands of people really excited that we were there, and today I have the volunteer band, and the drummer is not staying with the click and the electric player is doing who knows what, and there's that old guy grimacing at me in the fifth row. You know? Local church. But even though it can be so much less glamorous just leading week to week in your local church, there is something so real and so good about it. In a way, it's kind of like marriage versus a first date. It can be painful, but so beautiful.
Listen to samples or buy Battle Cry: Worship From The Frontlines from Songs4Worship.com!
S4W.com: What has been the most profound lesson you've learned about worship over the past few years?
Gungor: Probably one of the things that most changed about my worship leading in the last few years has been a bit of a shift of focus. Since leading worship is my job, I've really wrestled with the questions of "why I do what I do?" and "what difference does it really make?" I think we all want more than just a nice emotional and tingly worship service that makes us feel good. Our worship is not for us, after all, but for the glory of God.
But if our worship moments don't reshape us and help us love the world as well as God more, and if they don't lead us to be more like Jesus and care about the things He cares about, then are we truly glorifying God? Wouldn't that just be lip service? The Bible says that God is seeking "worshipers" who worship in Spirit and truth. He's not just seeking worship itself. To me, that implies that our worship should lead us to be the kind of people that God is seeking: people like Jesus. So finding ways of letting the Spirit of God shape us and form us in that corporate worship moment as we are in His presence has been my mission lately.
S4W.com: What is the most profound lesson you've learned about life over the past few years?
Gungor: Life has just gotten bigger to me over the last few years. The more that I've read and learned and grown, the more I see how small and boxed in my world can get. And then I get a broader world view, and then I figure out it's just a little bigger box. I think that I have very little, if anything, fully figured out. Truth is not as simple as it used to be for me.
Scripture is not as simple, eternity is not as simple, and life is not as simple. If I had to sum it up, I'd say that I've learned to embrace mystery. I've learned to live in wonder and in trust. At least better than I used to, I probably still trust my current box though.
S4W.com: What is the most common misunderstanding about worship you see in the current worship climate, and how have you tried to reshape it?
Gungor: I rarely see people that really have both the "Spirit" and the "truth" sides to worship down. I've been in churches that worship in truth really profoundly. Their minds are enriched and renewed, but they have a hard time letting their expression of worship sink deeper than being a great cerebral activity. And then I've been in churches that absolutely have the "Spirit" side of things emphasized. Emotions are touched, spirits soar, gifts are exercised, and even miracles can happen, but sometimes the worship becomes about the experience, and the profound impact that can happen in the mind and in the life of the congregation is stilted.
I've seen great worship leaders who lead in truth very well really miss it when something spiritual was supposed to happen and they didn't have the discernment or courage to change the program enough to accommodate what was spiritually happening in the room. And I've seen great worship leaders who can get a crowd worshiping their faces off but have gotten carried away with emotion, and theology takes a back seat for some casual heresy to take the wheel for awhile. God wants both. A shout out to my congregation at home though, they actually do both pretty well.
What I'm trying to do to help reshape this is just encouraging both sides of things. I am trying to write songs these days that are engaging for the heart and the mind, and I try to leave room in the service for times for meditation and times where the mind doesn't have to do anything but gaze.
S4W.com: What does 'worship lifestyle' mean to you?
Gungor:It's an offering of the mundane, the exhilarating, the beautiful, the tragic, the big and the small, and everything in between to God. There's no part of life that escapes the potential for the sacred. Spirituality is not a sector of life. Worship is not separate to your life. Lifting your hands in worship is no more holy than helping your neighbor rake his yard. Offered to God, life becomes holy. To the worshiper, there is no such thing as the secular; everything is spiritual because God is somehow holding it all together. There are burning bushes all around us, and the worshiper lives slowly enough to see them.
S4W.com: This is kind of the desert island question. What are the five ministry essentials you could not do without?
Gungor: God.
S4W.com: How do you explain the powerful connection between music and worship expression?
Gungor: Music often speaks for us better than words do. It's a gift from God. It's powerful. It's beautiful. It's a language that is universal. We use it anytime we value something—birthdays, weddings, graduations, and funerals. So it's kind of natural for people to feel more fully expressed to God when they do it through music.
S4W.com: Describe one of the most compelling, most powerful worship experiences you've had and tell how that affected you as a worshiper and as a leader since that time.
Gungor: There've been so many great experiences that I've had in the presence of God. And I really believe that those times have played a huge part in my spiritual formation as well as how I lead worship. I remember one particular incident when I was in high school and some kids in my class were having an after school worship meeting, and it just went on forever. But a good forever. Eventually we were all just in different parts of the room, singing and praying and shouting and whatever. There was no music playing, but for me the room was just filled with music and I was dancing. I danced hard. I was compelled to move. I had no choice, and I had no fear of anything. I lost all fear, pride, and even sense of self. I was just in God's beautiful presence with His children. Words weren't appropriate for me at that time. But silence wasn't either. Dancing was. I loved that time. I think I became a little more like Jesus that day.
S4W.com: What compels you to write new songs for worship?
Gungor: I love to express my own worship to God through songs, and the more I worship God myself, the more He gives me a heart for His people. The more I love His people, the more I want to help them experience God like I have, so I write songs for them to sing to Him. It's another way that I can love God and people at the same time.
S4W.com: What person has influenced your ministry and your music the most and how?
Gungor: That's a hard question to answer because there are so many people who have influenced me and I wouldn't be the same if they hadn't: my wife, my dad, and my pastor particularly. But if I need to pick someone, I'll highlight someone who has probably spent the longest haul so far helping me become a better worship leader. My mom has taught me about leading worship since I was a kid leading in the children's church. She taught me about flow and about authenticity. She taught me about sensitivity to the Spirit and discipline to plan and grow. I wouldn't be the same worship leader without her.