7 Aspects of a Biblical Worship Experience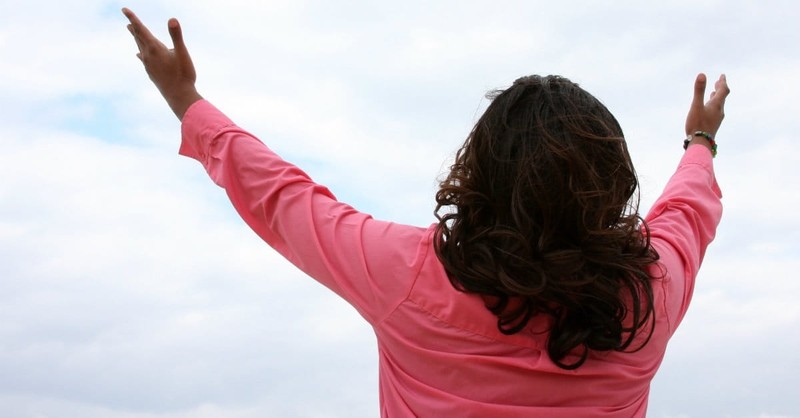 What comes to your mind when you hear the word, "worship?"
Is it worship leaders and praise bands? Concerts? Voices joined together in song on a Sunday morning? The lifting of hands?
Maybe in the time of COVID-19, it's joining together over a YouTube livestream? Or, virtual small group prayer meetings?
Perhaps, instead, your first thought was one of many believers gathered, or of yourself sitting quietly alone with your Bible.
It seems the word worship is one of those words. You know—the words we throw around in church circles as if we know exactly what they mean, but when asked to define them, we find ourselves at a loss for words.
Let's go straight to the Bible to discover more about the meaning of our word. Consider the following seven aspects of a biblical worship experience:
Photo Credit: ©GettyImages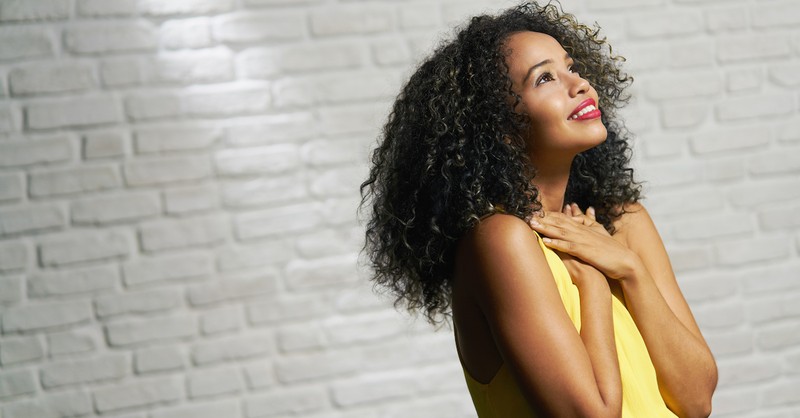 1. Worship Is Directed to God
Ultimately, biblical worship is for God. When alone in the wilderness being tempted by the devil, Jesus responded, "It is written: 'Worship the Lord your God and serve him only'" (Luke 4:8).
Additionally, in Revelation chapter four, we read that God alone is worthy "to receive glory and honor and power." Our worship, whatever form it takes, is to be directed to the throne of God.
We would do well to regularly evaluate our expressions of worship in light of this by asking if our acts of worship "ascribe to the Lord the glory due his name" (Psalm 96:8).
2. Worship Is Focused on God
Worship that is biblical is focused on truly knowing God (John 17:3). Keep in mind that knowing information about God is not the same as knowing him through that information (John 5:39-40).
Our worship, in other words, must be directed toward him because of who he is and not just because of what he does for us. The focus is his worthiness, not his wealthiness.
Some of the best ways to know God and his worthiness are to spend time studying his names, his attributes, and his deeds. Each name, each attribute, each deed reveals his character and his worth.
Give praise to the Lord, proclaim his name; make known among the nations what he has done. – Psalm 105:1
Photo Credit: ©GettyImages/Diego Cervo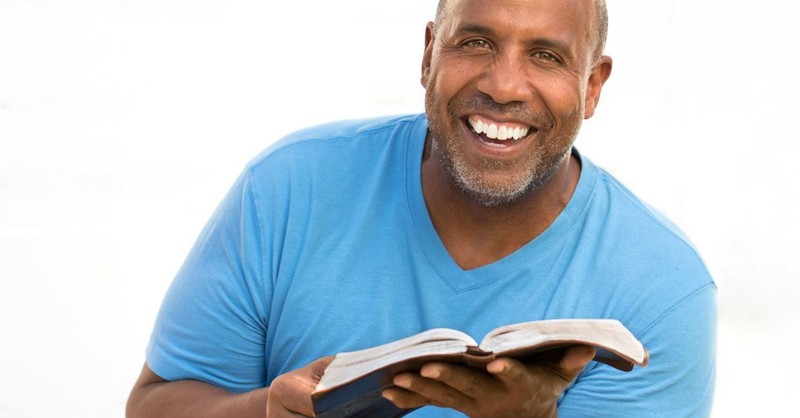 3. Worship Is Focused on the Gospel
The gospel of Jesus Christ is of utmost importance (1 Corinthians 15:3). His life, death, and resurrection—for us.
Biblical worship has the gospel at its center. It is a response to Christ's substitutionary sacrifice on the cross and celebrates Him as our Redeemer.
"He himself bore our sins" in his body on the cross, so that we might die to sins and live for righteousness; "by his wounds you have been healed." For "you were like sheep going astray," but now you have returned to the Shepherd and Overseer of your souls. – 1 Peter 2:24-25
4. We Are to Worship in Spirit and in Truth
Biblical worship is done in spirit and in truth, but what does that mean?
First, worshiping in truth requires that we engage our mind and intellect. God calls us to not only love him but to love the truth about him (2 Thessalonians 2:10), and this requires the use of our mind and intellect. This aspect of our worship goes hand in hand with Bible study, and helps us have a correct mental grasp of God's truth (Colossians 3:16). Worshiping in truth helps us avoid that which is unbiblical.
Secondly, worshiping in the spirit requires that we engage our affections and emotions. Scripture says we are to pour out our souls to God (Psalm 42:4). This aspect of our worship involves our heart and depends on a correct heart grasp of God's value (Matthew 15:8-9). It's part of focusing our worship on God and his worthiness.
To worship in spirit and in truth is a matter of the heart and the mind. It is worship based on a right understanding of who God is and a right valuing of his worth.
Yet a time is coming and has now come when the true worshipers will worship the Father in the Spirit and in truth, for they are the kind of worshipers the Father seeks. God is spirit, and his worshipers must worship in the Spirit and in truth. – John 4:23-24
Photo Credit: ©GettyImages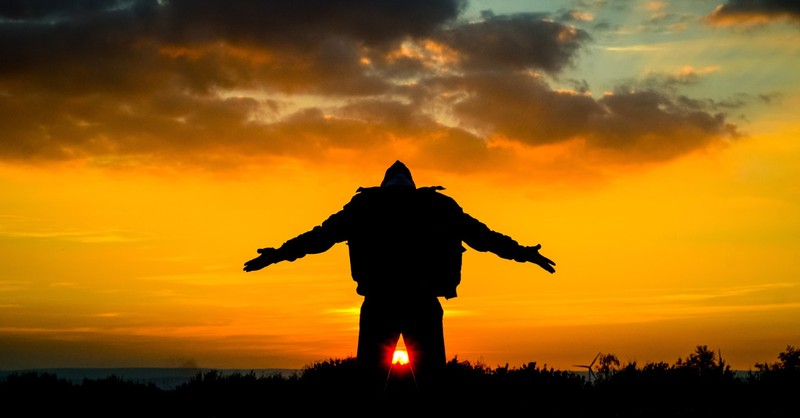 5. Worship Is A Response to God's Worth
We have already seen that biblical worship must be focused on knowing God. As well, it must be a heart response to that knowledge (Matthew 15:8).
Worship that is biblical flows from a posture of response—a response to our right understanding of who God is and our right valuing of his worth. Our inner responses of treasuring, delighting in, reverencing, and being satisfied with God ultimately reflect his infinite worth and are a crucial aspect of biblical worship.
There is no one like God (Isaiah 46:9). His worth is beyond compare.
6. Worship Is a Response Involving Our Entire Being
The Word of God tells us that we are integrated beings—heart, soul, mind, and strength—and it exhorts us to worship him as such.
Love the Lord your God with all your heart and with all your soul and with all your mind and with all your strength. – Mark 12:30
Praise the Lord! Let my whole being praise the Lord! – Psalm 146:1 CEB
My heart is steadfast, O God! I will sing and make melody with all my being! – Psalm 108:1 ESV
Created as integrated beings with a desire to worship woven into all of that being, we were designed to engage in worship with all that we are. Biblical worship engages us in many dimensions. It is our heart, our soul, our mind, and our body—united in the process of offering up worship to God.
Yes, worship is the singing of a song to the Lord with our mouth. It is also the streaming of tears down our face as the words of the song evoke in our heart the absolute goodness of our God. Worship is also a silent "thank you" whispered in the depths of our soul, as well as the bending of our knees or a dance of joy.
Of course, some responses will come much more naturally than others to each of us. It may be, for example, that you find most of your worship is a response of the heart. In that case, you must learn to be intentional about discovering ways to also respond to God's greatness with your body which can be used to communicate a variety of emotions both exuberant and subdued.
Whether our response is of the heart, soul, mind, or body (or any combination), it should always bring him glory and draw our own attention to the reality, greatness, and goodness of God.
Photo Credit: ©Unsplash/Shane Rounce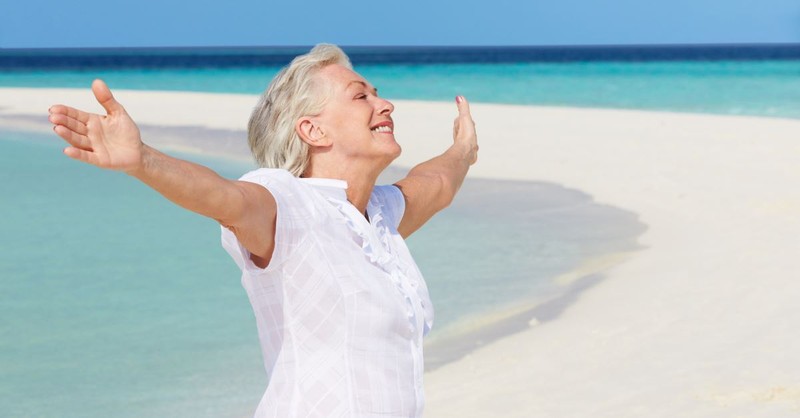 7. Worship Permeates All Areas of Life
Therefore, I urge you, brothers and sisters, in view of God's mercy, to offer your bodies as a living sacrifice, holy and pleasing to God—this is your true and proper worship. – Romans 12:1
According to this verse, our everyday life—when lived in a demonstration of acts of love for others and in reliance upon God—displays his worth and make us worshipers.
In other words, Romans 12:1 calls us all of to a life of worship.
Absolutely, worship can be offered to God through music as believers lift their voices on a Sunday, or any, morning. But it is essential that we understand that biblical worship is not just about singing nor is it something exclusive to the church building.
Worship is acts of the mouth. Singing, praying, praising, repenting...whether in Sunday morning on-site or streaming worship service, weekly small group (in-person or online), or simply sitting alone in worship.
It's also acts of love involving the hands and feet. Worship is driving a friend to a doctor's appointment, taking a meal to a neighbor, or extending grace to a child. Whatever form it takes, worship is the act of putting his supreme worth on display.
In truth, biblical worship is not an occasional song or act of praise. Neither is it a weekly event we attend on Sunday morning. It is, rather, a lifestyle.
Our life is our worship.
As believers in Christ Jesus, we are called to offer our entire being, our entire life as worship to God.
Biblical worship is the praising of God's greatness, goodness, and beauty. It's adoring, honoring, revering, and loving him extravagantly—anytime, anywhere, and in a multitude of ways—because he alone is worthy.
To worship biblically our worship must be directed toward and focused on God, focused on the Gospel, done in spirit and in truth, and offered in response to God's great worth and with our entire being. Worship will be the way we live life, day in and day out.
"Worship is the believer's response of all that they are mind, emotions, will, body – to what God is and says and does." – Warren Wiersbe
Photo Credit: ©GettyImages/monkeybusinessimages
---