Come Thou Fount of Every Blessing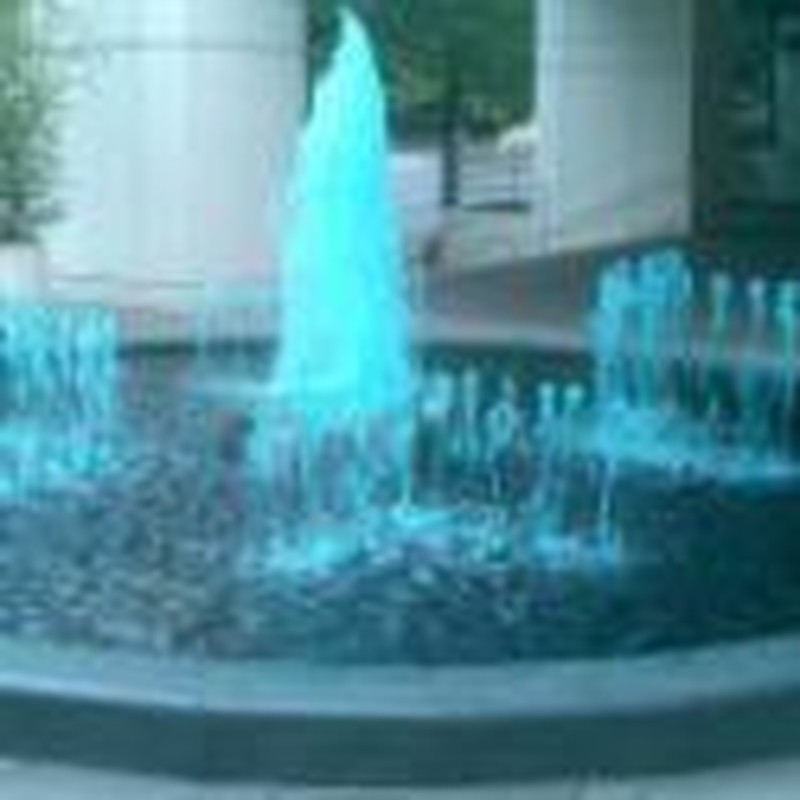 Give her some more liquor, boys the young man said. The poor gipsy woman was already so drunk she could hardly stand on her feet. But the wild and reckless young men were determined to get her even more drunk.
Pour it into her, and we'll get her to tell our fortunes, seventeen-year-old Robert Robinson shouted. The others plied her with more intoxicants until she agreed to predict their futures for nothing.
She doesn't know what she's saying; she's drunk; one rowdy exclaimed, after she had prophesied that evil fortune awaited him. You ought to know, Robinson replied. You gave it to her.
Turning to the self-appointed leader, the bleary-eyed gipsy pointed a quivering finger and said, And you, young man, you will live to see your children and your grandchildren. Robinson suddenly paled and said, You're right. She's too drunk to know what she's saying. Leave her alone. Let's go.
But her words haunted him the rest of the day. "If I'm going to live to see my children and grandchildren," he thought, "I'll have to change my way of living. I can't keep on like I'm going now." So, that very night, half in fun and half seriously, he took his gang to an open air revival service nearby where the famous evangelist, George Whitfield, was preaching. We'll go down and laugh at the poor deluded Methodists, he explained.
But the Spirit of God was already at work in the troubled heart and confused mind of the wayward youth. That night Whitfield preached from Matthew 3:7, O generation of vipers, who hath warned you to flee from the wrath to come? The message sobered and frightened him at the same time. He felt that the preacher was speaking to him and only to him. On Tuesday, December 10, 1755, two years and seven months after hearing that sermon, twenty-year-old Robert Robinson made his peace with God, and found full and free forgiveness through the precious blood of Jesus Christ. He later wrote the preacher who had first convicted him of his sinfulness, I confess it was to spy the nakedness of the land I came to pity the folly of the preacher, the infatuation of the hearers, and to abhor the doctrine. I went to pitying the poor deluded Methodists but came away envying their happiness.
Joining the Methodists, and feeling the call to preach, self-taught Robinson was appointed by John Wesley to the Calvinist Methodist Chapel, Norfolk, England. There, for the celebration of Pentecost (Whitsunday), in 1858, three years after his marvelous conversion, he penned his spiritual autobiography in these lines:
Come, thou fount of every blessing, Tune my heart to sing thy grace;
Streams of mercy, never ceasing, Call for songs of loudest praise.
Teach me some melodious sonnet, Sung by flaming tongues above;
Praise the mount -- Im fixed upon it, Mount of thy redeeming love!
Recalling that Samuel, after a battle in which the Philistine enemy had been routed, took a stone and set it between Mizpeh and Shen, and called the name of it Ebenezer, saying, Hitherto hath the Lord helped us (1 Samuel 7:12), he felt that he should raise a spiritual Ebenezer in his own heart to commemorate the victory of God over Satan three years earlier. Realizing that it was only by Gods help that he had been saved and dedicated to the ministry, he wanted that symbolic stone to remind him that hither by thy help Im come. So he wrote a stanza containing these lines:
Here Ill raise my Ebenezer, Hither by thy help Im come,
And I hope by thy good pleasure Safely to arrive at home.
This hymn, published a year later in a volume entitled, A Collection of Hymns Used by the Church of Christ in Angel Alley, Bishopgate, became the most popular one Robinson ever wrote. In December of that same year, he wrote a
Christmas
hymn at the personal request of a lad in his congregation. With slight adaptations to make it appropriate for adults to sing, we know it as Mighty God, while angels bless thee, May a mortal lisp thy name?
At various times a Methodist, an open
communion
Baptist, an Independent and a Unitarian, he is spoken of as a rare preacher who could say what he pleased, when he pleased and how he pleased. The author of numerous books, he had to buy a farm and manage it on the side in order to provide for the needs of his growing family. He died as he wished to die, on June 9, 1790, at the age of fifty-five, soft, suddenly and alone.
Excerpted from
Living Stories of Famous Hymns
.
Click here
to purchase book at CBD.